General Information
International Title: A Business Proposal / The Office Blind Date
Original Title: 사내맞선 (romanization: Sanaematseon)
Genre: Romance, Comedy
Episode: 12
Airing Date: 2022.02.28 ~ 2022.04.05
Airing Slot: Monday & Tuesday at 22:00 KST
Broadcasting Channel: SBS
International Distributor: Netflix
Starring: Ahn Hyo Seop, Kim Sejeong
Director: Park Seon Ho
Writer: Han Sul Hee, Hong Bo Hee
Highest Rating: TBA
Awards: N/A
Synopsis
A Business Proposal drama follows an office romance between a CEO and his staff. Shin Ha Ri is an office worker who has a crush on her friend. However, it is an unrequited love since he already has a girlfriend. Ha Ri has a wealthy best friend, Jin Young Seo. One day, Ha Ri pretends to be Young Seo on a blind date. Unexpectedly, her blind date is Kang Tae Mu, the CEO in Ha Ri's company. Kang Tae Mu is a workaholic CEO coming from a chaebol (wealthy) family. He is overwhelmed by his grandfather who sets several blind dates for him. Finally, Tae Mu decides to marry his next blind date.
Main Cast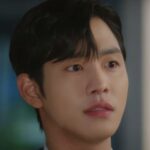 Character name: Kang Tae Mu
Actor name: Ahn Hyo Seop
Ahn Hyo Seop's notable works: Lovers of the Red Sky, Dr. Romantic 2, Abyss, Still 17, My Father is Strange, etc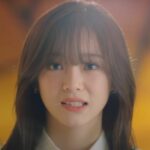 Character name: Shin Ha Ri
Actress name: Kim Sejeong
Kim Sejeong's notable works: The Uncanny Counter, I Wanna Hear Your Song, School 2017
Extended Cast
Kim Min Kyu as Cha Sung Hoon
Seol In Ah as Jin Young Seo
Kim Hyun Sook as Yeo Eui Joo
Kim Kwang Kyu as Shin Jung Hae
Choi Byung Chan as Shin Ha Min
Jung Young Joo as Han Mi Mo
Song Won Seok as Lee Min Woo
Lee Deok Hwa as Kang Da Goo
Bae Woo Hui as Ko Yoo Ra
Character Relationship Chart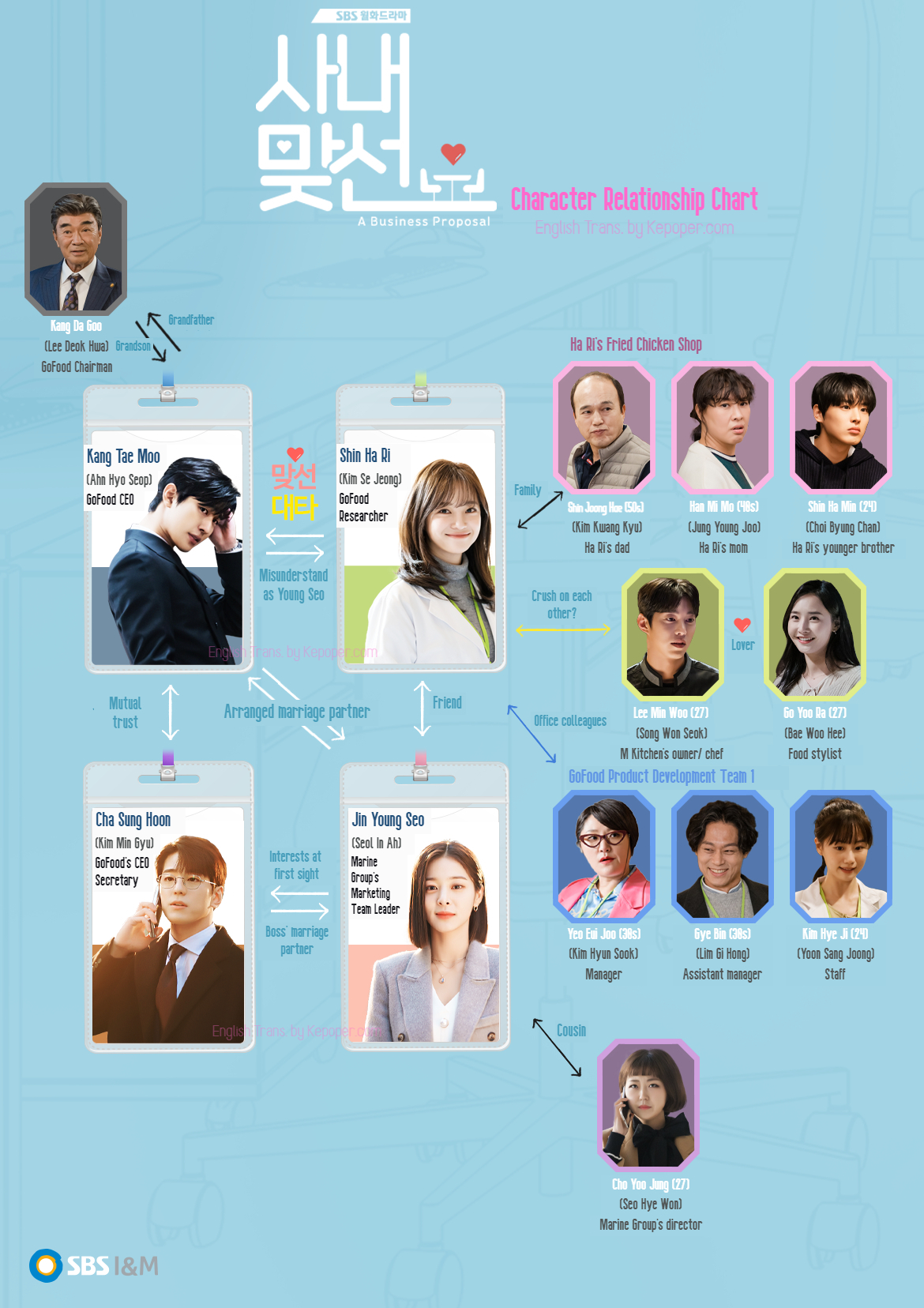 Kang Tae Moo (Ahn Hyo Seop) is the only grandson of GoFood's chairman Kang Da Goo (Lee Deok Hwa). He moves to Korea and becomes the CEO of GoFood. Chairman Kang wants to see Kang Tae Moo starting his own family, so he set his grandson on marriage arrangement.
Kang Tae Moo is set to meet Jin Young Seo (Seol In Ah), but Young Seo who doesn't want to get married yet, asked her friend Shin Ha Ri (Kim Se Jeong) to meet Kang Tae Moo instead. Kang Tae Moo surprisingly gets interested in Ha Ri's honest and refreshing personality, so he decides to marry her, which makes things complicated.
Ha Ri works as a researcher at GoFood, she is the daughter of a fried chicken shop's owner Shin Joong Hae (Kim Kwang Kyu) and Han Mi Mo (Jung Young Joo), she also has a younger brother Shin Ha Min (Choi Byung Chan). After finding out that Ha Ri pretended to be Young Soo, Tae Moo asked Ha Ri to be his fake girlfriend that he will introduce to Chairman Kang.
On the other hand, Young Seo falls in love at the first sight with Tae Moo's secretary, Cha Sung Hoon (Kim Min Kyu).
Original Soundtrack
TBA
Teaser & Trailer Videos
Awards & Nominations
N/A
Trivia
A Business Proposal takes over SBS drama Our Beloved Summer time slot on Monday and Tuesday
The story is based on KakaoPage webtoon with the same title written by Hae Hwa
A Business Proposal drama reunites Kim Sejeong and Seol In Ah after 5 years since School 2017