General Information
International Title: Link: Eat, Love, Kill
Original Title: 링크: 먹고, 사랑하라, 죽이게 (romanization: Link: Meokgo, Saranghara, Jugike)
Genre: Fantasy, Romance, Mystery
Episode: 16
Airing Date: 2022.05.16 ~ 2022.07.05
Airing Slot: Monday & Tuesday at 22:30 KST
Broadcasting Channel: tvN
International Distributor: TVING
Starring: Yeo Jin Goo, Moon Ga Young
Director: Hong Jong Chan
Writer: Kwon Ki Young
Highest Rating: TBA
Awards: N/A
Synopsis
Link: Eat, Love, Kill portrayed a man who could feel a woman's feelings such as joy and pain. Eun Gye Hoon was a chef at fancy restaurant. He had a twin sister and disappeared 20 years ago. So, he decided to work at restaurant where her sister disappeared. Meanwhile, Noh Da Hyun was a job seeker. She had no luck in her life, especially in romance. One day, Gye Hoon and Da Hyun met each other. Surprisingly, Gye Hoon could share Da Hyun's feelings including happiness and pain.
Main Cast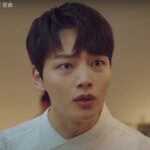 Character name: Eun Gye Hoon
Actor name: Yeo Jin Goo
Yeo Jin Goo's notable works: Beyond Evil, Hotel Del Luna, My Absolute Boyfriend, The Crowned Clown, The Royal Gambler, Orange Marmalade, The Moon Embracing The Sun, Tree With Deep Roots, etc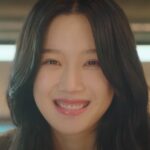 Character name: Noh Da Hyun
Actress name: Moon Ga Young
Moon Ga Young's notable works: True Beauty, Find Me in Your Memory, Welcome to Waikiki 2, Tempted, Jealousy Incarnate, Heartstrings, etc
Extended Cast
Song Deok Ho as Ji Won Tak
Lee Bom Sori as Hwang Min Jo
Lee Seok Hyung as Cha Jin Ho
Kim Ji Young as Hong Bok Hee
Park Bo Kyeong as Jang Mi Sook
Shin Jae Hwi as Lee Jin Geun
Yoo Jung Ho as Min Chul
Ye Su Jeong as Na Chun Ok
Yoo Dong Hoon as Bong Soon Kyung
Lee Bom as Lee Eun Jung
Character Relationship Chart
N/A
Original Soundtrack
TBA
Teaser & Trailer Videos
Awards & Nominations
N/A
Trivia
Link: Eat, Love, Kill takes over tvN's Military Prosecutor Doberman time slot on Monday and Tuesday.
It stars former child actors which are Yeo Jin Goo and Moon Ga Young.
Link: Eat, Love, Kill reunites Yeo Jin Goo and Moon Ga Young after 13 years since SBS drama Princess Jamyung in 2009.
This drama is directed by Hong Jong Chan who previously directed notable series such as Juvenile Justice, Her Private Life, Live, Dear My Friends, and so on.
The main actors, Yeo Jin Goo and Moon Ga Young, have the same MBTI: ENTJ.
Link: Eat, Love, Kill is written by Kwon Ki Young who previously wrote the script for popular series such as Suspicious Partner, Hello Monster, All About My Romance, Protect The Boss, and so on.