General Information
International Title: The Queen's Umbrella
Original Title: 슈룹 (romanization: Shuroop)
Genre: Historical, Black comedy
No. of Episode: 16
Airing Date: 2022.10.15 ~ 2022.12.04
Airing Slot: Saturday – Sunday
Broadcasting Channel: tvN
International Distributor: TBA
Starring: Kim Hye Soo, Kim Hae Sook, Choi Won Young, Kim Eui Sung
Director: Kim Hyung Sik
Screenwriter: Park Ba Ra
Highest Rating: TBA
Awards: TBA
Synopsis
'The Queen's Umbrella' follows the story of hot-blooded Queen Hwaryeong (Kim Hye Soo) who deals not only with the palace's affairs but also with her family. Although the queen is supposed to live with elegance and dignity, she "gives up" her grace to educate the troublemaker princes.
The Queen's Umbrella Cast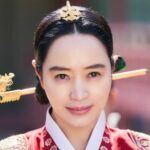 Character: Queen Hwaryeong
Portrayed by: Kim Hye Soo
Kim Hye Soo's notable works: Tazza (2006), The Thieves (2012), The Face Reader (2013), Signal (tvN/ 2016), Hyena (SBS/ 2020), Juvenile Justice (Netflix/ 2022)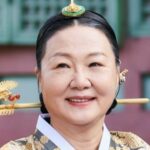 Character: Queen Dowager
Portrayed by: Kim Hae Sook
Kim Hae Sook's notable works: Wang's Family (KBS2/ 2013), Mother of Mine (KBS2/ 2019), Hospital Playlist (tvN/ 2020~2021)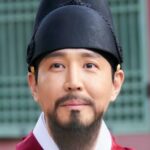 Character: King Lee Ho
Portrayed by: Choi Won Young
Choi Won Young's notable works: Twenty Again (tvN/ 2015), SKY Castle (JTBC/ 2018), Doctor Prisoner (KBS2/ 2019), Mystic Pop-up Bar (JTBC/ 2020)
Extended Cast
Kim Eui Sung as Hwang Won Hyeong
Moon Sang Min as Prince Sungnam
Kang Chan Hee (SF9's Chani) as Prince Uisung
Ok Ja Yeon as Gwiin Hwang
Kim Ga Eun as Tae So Yong
Yoo Seon Ho as Prince Gyesung
Yoon Sang Hyun as Prince Muan
Kim Min Ki as Prince Bogum
Cameo & Special Appearance
TBA
Character Relationship Chart
TBA
Original Soundtrack
TBA
Trailer Videos
Awards & Nominations
TBA
Trivia
This will be Kim Hye Soo's first period drama in 20 years after 'Jang Hee Bin'.