General Information
International Title: IDOL: The Coup
Original Title: IDOL [아이돌: The Coup]
Genre: Youth
No. of Episode: 16
Airing Date: 2021.11.08
Airing Time: Monday & Tuesday, 23:00
Broadcasting Channel: JTBC
International Distributor: iQIYI
Starring: Ahn Hee Yeon (EXID's Hani), Kwak Si Yang, Kim Min Kyu
Director: Noh Jong Chan
Screenwriter: Jung Yoon Jung
Highest Rating: TBA
Awards: TBA
Synopsis
'IDOL: The Coup' follows the story of a failed girl group called Cotton Candy led by Kim Je Na (EXID's Hani). The CEO of Cotton Candy's agency Cha Jaehyeok (Kwak Si Yang) told the group that they must produce a hit song to disband.
Cha Jae Hyeok has a cold nature and is known to be very calculative which has earned him the nickname "calculator man". Meanwhile, Kim Min Kyu will play Seo Jihan, leader of a popular idol group Mars who is in the same agency as Cotton Candy.
The drama 'IDOL' is about young people who proudly give up on pursuing the dreams that they failed to achieve. It aims to give encouragement to start creating new dreams and goals for those who have not been able to give up their failed dreams. 'IDOL: The Coup' highlights the growth process after going through several failures and taking bold steps to bounce back.
Cast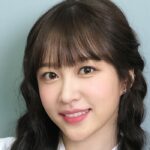 Character: Kim Je Na
Portrayed by: Ahn Hee Yeon (EXID's Hani)
Hani's notable works: XX (2020), Not Yet Thirty (2021), You Raise Me Up (2021)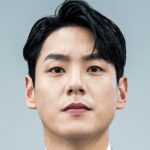 Character: Cha Jae Hyuk
Portrayed by: Kwak Si Yang
Kwak Siyang's notable works: Alice (2020), Lovers of the Red Sky (2021)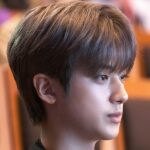 Character: Seo Ji Han
Portrayed by: Kim Min Kyu
Kim Min Kyu's notable works: Pop Out Boy (2020)
Extended Cast
Chu So Jeong (Exy of WJSN) as L
Ahn Sol Bin (Solbin of Laboum) as Hyunji
Han So Eun as Stella
Kim Ji Won (Green of Red Square) as Chae Ah
Cho Junyoung as Ray
Baek Seo Hoo as Taeyoung
Hong Eun Ki (Eun Ki of RAINZ) as Yool
Lee Eunsang as Dan
Jin Doo Ho as Kang Jae Joon
Jung Woong In as Ma Jin Woo
Ahn Se Ha as Yoon Se Yeol
Lee Yoo Jin as Ppiyong
Troy
Aerin
Professor Cha
Mo Ga Jin
So Yeon
Writer Sung
Seok Chun
Cameo & Special Appearance
TBA
Character Relationship Chart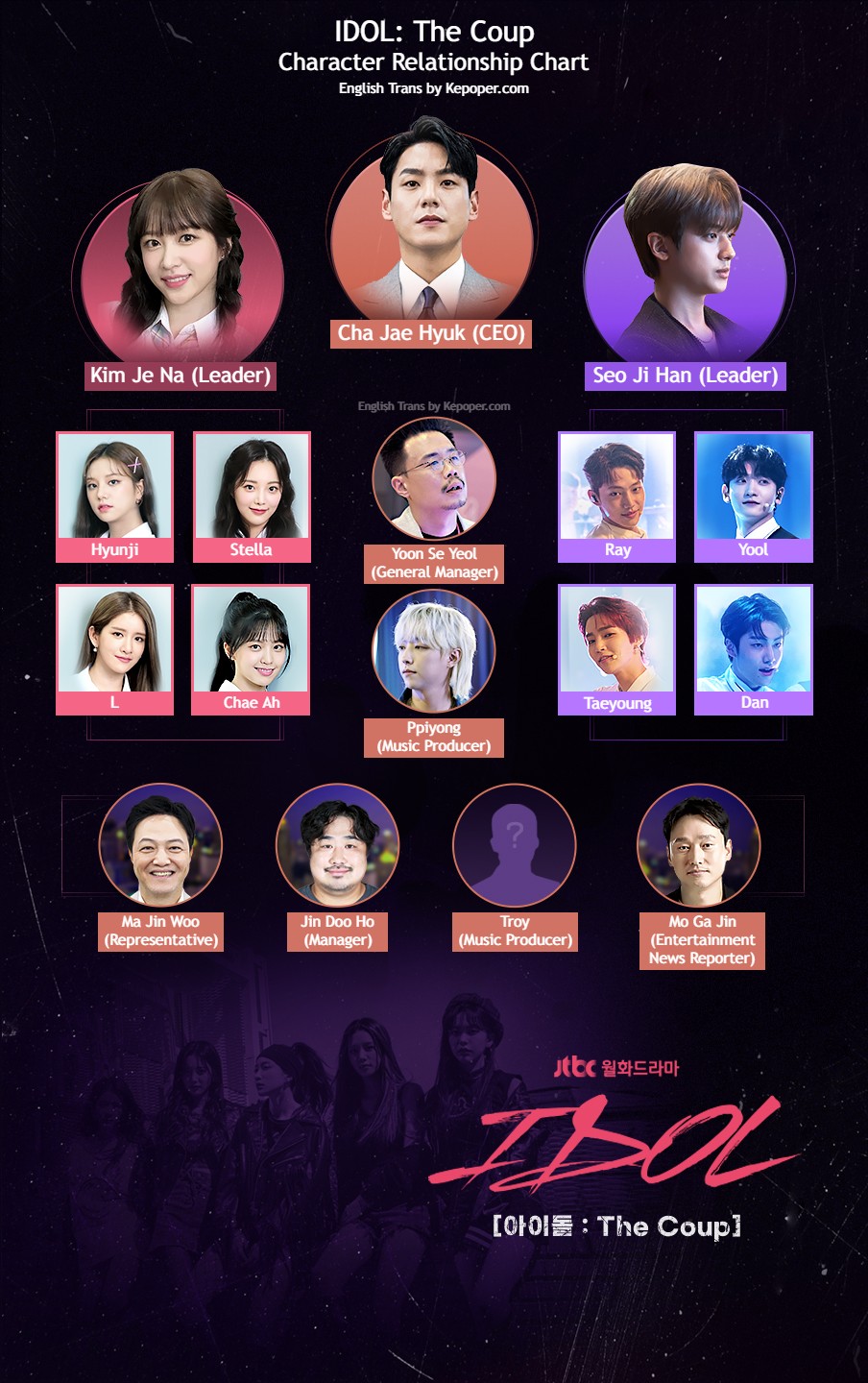 Chae Jae Hyuk is the CEO of an entertainment company that manages girl group Cotton Candy and boy group Mars. Kim Je Na is the leader of Cotton Candy, with members Hyunji, Setlla, L, and Chae Ah. While Seo Ji Han is the leader of Mars, with members Ray, Yool, Taeyoung, and Dan.
Original Soundtrack
'Cloud 9' by Mars
'White Day' by Cotton Candy
Trailer Videos
1st Teaser
2nd Teaser
3rd Teaser
Highlight Teaser
Awards & Nominations
N/A
Trivia
Many actors in the drama are/ were idols, including Hani, Kim Minkyu, Lee Eunsang, Exy of WJSN, Hong Eunki of RAINZ, Solbin of Laboum, Green of Red Square.
Out of 5 actors who play the members of Cotton Candy, Han So Eun is the only non-idol actress.
The story of the drama is quite similar to Hani's experience in EXID.