General Information
International Title: Gaus Electronics
Original Title: 가우스전 (romanization: Gauseu jeonja)
Genre: Comedy, workplace
No. of Episode: 12
Airing Date: 2022.09.30 ~ 2022.11.05
Airing Slot: Friday – Saturday
Broadcasting Channel: ENA
International Distributor: Rakuten VIKI
Starring: Kwak Dong Yeon, Ko Sung Hee, Bae Hyun Sung, Kang Minah
Director: Park Jun Su
Screenwriter: Seo Han Na, Kang Go Eun (based on the Webtoon of the same title by Kwak Baek Soo)
Highest Rating: TBA
Awards: TBA
Synopsis
'Gaus Electronics' follows the everyday life of Marketing Team 3 at Gaus Electronics, a multinational electronic company. With their silly antics, the workers spark laughter and sympathy with the background of corporate life in a big company.
Gaus Electronics Cast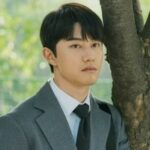 Character: Lee Sang Sik
Portrayed by: Kwak Dong Yeon
Kwak Dong Yeon's notable works: Love in the Moonlight (KBS2/ 2016), Vincenzo (tvN/ 2020), 6/45 (2022)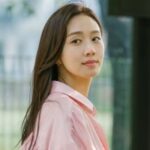 Character: Cha Na Rae
Portrayed by: Ko Sung Hee
Ko Sung Hee's notable works: Mother (tvN/ 2018), Suits (KBS2/ 2018)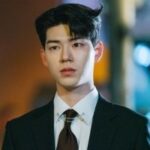 Character: Baek Ma Tan
Portrayed by: Bae Hyun Sung
Bae Hyun Sung's notable works: Our Blues (tvN/ 2022)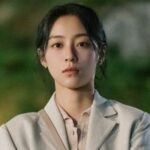 Character: Geon Kang Mi
Portrayed by: Kang Minah
Kang Minah's notable works: Our Blues (tvN/ 2022)
Extended Cast
Baek Hyun Jin as Ki Sung Nam
Heo Jung Do as Wi Jang Byung
Jeon Seok Chan as Cha Wa Wa
Go Woo Ri as Sung Hyeong Mi
Baek Soo Jang as Kim Moon Hak
Jo Jung Chi as Na Mu Myeong
Kim Ji Sung as Choi Dal Soon
Choi Ban Ya as Ma Tan's mother
Lee So Hee as Mo Hae Young
Cameo & Special Appearance
WJSN Chocome as themselves
Character Relationship Chart
N/A
Original Soundtrack
'Diamond' by Lucy
'Because I Love You' by Kim Jong Wan of NELL
'Began' by Hyolyn
'We Young' by Zeenan
'Bad Girl' by APOKI
Trailer Videos
Awards & Nominations
TBA
Trivia
'Gaus Electronics' is the first Friday-Saturday drama that airs on ENA.