General Information
International Title: Reborn Rich
Original Title: 재벌집 막내아들 (romanization: Chaebol-jib maknae adeul)
Genre: Fantasy, Drama, Revenge
No. of Episode: 16
Airing Date: 2022.11.18 ~ 2022.12.25
Airing Slot: Friday – Saturday
Broadcasting Channel: jtbc
International Distributor: VIU
Starring: Song Joong Ki, Lee Sung Min, Shin Hyun Been
Director: Jung Daeyoon, Kim Sang Ho
Screenwriter: Kim Tae Hee, Jang Eun Jae
Highest Rating: TBA
Awards: TBA
Synopsis
The drama follows the revenge of Yoon Hyun Woo (Song Joong Ki), an employee of Sunyang Group who was shot dead after being accused of embezzlement in the company. He magically comes back from death in Jin Do Joon's body, Sunyang Group's youngest son. Yoon Hyun Woo who now lives as Jin Do Joon, attempts to take over Sunyang Group to avenge his wrongful death.
Reborn Rich Cast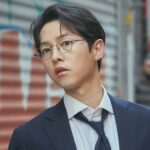 Character: Yoon Hyung Woo/ Jin Do Joon
Portrayed by: Song Joong Ki
Song Joong Ki's notable works: Sungkyunkwan Scandal (KBS2/ 2010), The Werewolf Boy (2012), Nice Guy (KBS2/ 2012), Descendants of the Sun (KBS2/ 2016), The Battleship Island (2017), Space Sweepers (Netflix Film/ 2021), Vincenzo (tvN/ 2021)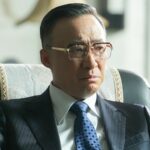 Character: Jin Yang Chul
Portrayed by: Lee Sung Min
Lee Sung Min's notable works: The Unjust (2010), The Attorney (2013), Kundo: Age of the Rampant (2014), Misaeng (tvN/ 2014), A Violent Prosecutor (2016), Memory (2016), The Witness (2017), The Spy Gone North (2018), The Man Standing Next (2020), Miracle (2021), Juvenile Justice (Netflix/ 2022), Hunt (2022)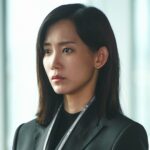 Character: Seo Min Young
Portrayed by: Shin Hyun Been
Shin Hyun Been's notable works: The Spy Gone North (2018), Hospital Playlist (tvN/ 2020~2021), The One and Only (jtbc/ 2021)
Extended Cast
Yoon Je Moon as Jin Young Gi
Kim Jung Nan as Son Jung Dae
Kim Nam Hee as Jin Seong Joon
Moon Seong Hyun as young Jin Seong Joon
Park Ji Hyun as Mo Hyun Min
Jo Han Chul as Jin Dong Ki
Seo Jae Hee as Yoo Ji Na
Jo Hye Joo as Jin Ye Jun
Kim Shin Rok as Jin Hwa Young
Kim Do Hyun as Choi Chang Je
Kim Young Jae as Jin Yoon Ki
Jung Hye Young as Lee Hae In
Kang Ki Doong as Jin Hyung Joon
Cha Sung Je as young Jin Hyung Joon
Kim Hyun as Lee Pil Ok
Jung Hee Tae as Lee Hang Jae
Heo Jung Do as Kim Joo Ryeon
Park Hyuk Kwon as Oh Se Hyun
Tiffany Young as Rachel
Park Ji Hoon as Ha In Seok
Kim Jung Woo as Woo Byung Jun
Kang Gil Woo as Baek Sang Mu
Lee Byung Joon as Joo Young Il
Ham Tae In as Sunyang Group's employee
Cameo & Special Appearance
Park Jin Young (GOT7's Jinyoung) as Shin Gyeong Min
Cha Seon Woo as Yoon Hyun Woo's younger brother
Seo Jeong Yeon as Yoon Hyun Woo's mother
Lee Gyu Hee as Yoon Hyun Woo's father
Character Relationship Chart
N/A
Original Soundtrack
'Gravity' by Jongho of ATEEZ
'Mother' by Shin Yongjae
'I Love You' by Seo Dahyun
Trailer Videos
Awards & Nominations
TBA
Trivia
This is Song Joong Ki's 2nd project with Kim Tae Hee screenwriter after Sungkyunkwan Scandal in 2010.
This is Song Joong Ki's first appearance as a male lead in a jtbc drama.
This is the first drama of Tiffany Young (Girls' Generation).