General Information
International Title: The One and Only
Original Title: 한사람만 (romanization: Han saram man)
Genre: Human drama, Melodrama
No. of Episode: 16
Airing Date: 2021.12.20 ~ 2022.02.08
Airing Slot: Monday – Tuesday
Broadcasting Channel: JTBC
International Distributor: Rakuten VIKI
Starring: Ahn Eun Jin, Kim Kyung Nam, Kang Ye Won, Park Soo Young (Red Velvet's Joy)
Director: Oh Hyun Jong
Screenwriter: Moon Jung Min
Highest Rating: TBA
Awards: TBA
Synopsis
A human melodrama about a woman who has a time limit Pyo In Sook (Ahn Eun Jin) and a man whose life hit rock bottom Min Woo Cheon (Kim Kyung Nam). The two become a truly precious "one person" of each other's lives after being entangled in a murder case.
Cast
Character: Pyo In Sook
Portrayed by: Ahn Eun Jin
Ahn Eun Jin's notable works: Hospital Playlist (2020~2021), Kingdom (2019~present)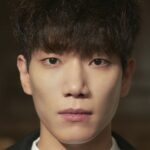 Character: Min Woo Cheon
Portrayed by: Kim Kyung Nam
Kim Kyung Nam's notable works: Prison Playbook (2017~2018), Come and Hug Me (2018), Special Labor Inspector (2019), The King: Eternal Monarch (2020), Revolutionary Sisters (2021)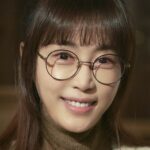 Character: Kang Se Youn
Portrayed by: Kang Ye Won
Kang Ye Won's notable works: Hello Ghost (2010), Becky's Back (2016)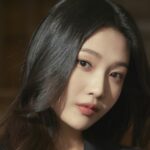 Character: Sung Mi Do
Portrayed by: Park Soo Young (Joy of Red Velvet)
Park Soo Young's notable works: The Liar and His Lover (2017), The Great Seducer (2018)
Extended Cast
Go Doo Shim as Yook Sung Ja
Jang Hyun Sung as Pyo Kang Sun
Seo Yeon Woo as Ha San Ah
Do Sang Woo as Jo Si Young
Lee Bong Ryun as Hwang Ma Jin
Jang In Sub as Oh Jin Kyu
Ahn Chang Hwan as Shin Tae Il
Choi Young Woo as Park Seung Sun
Han Kyu Won (1992) as Goo Ji Pyo
Han Kyu Won (1986) as Oh Young Chan
Lee Soo Mi as Magdalena
Yoon Bora (Bora of SISTAR) as Veronica
So Hee Jung as Moon Young Ji
Kim Soo Hyung as Lim Ji Hoo
Lee Hang Na as Choi Sung Hae
Sung Byung Sook as Oh Cheon Deok
Kim Byung Choon as Dr. Jo
Kim Jung Hwan as Kang Seo Goon
Jang Seo Won as Jo Woong Do
Baek Hyun Jin as Ha Yong Geun
Jeon Yi Soo as Ho Seon
Cameo & Special Appearance
TBA
Character Relationship Chart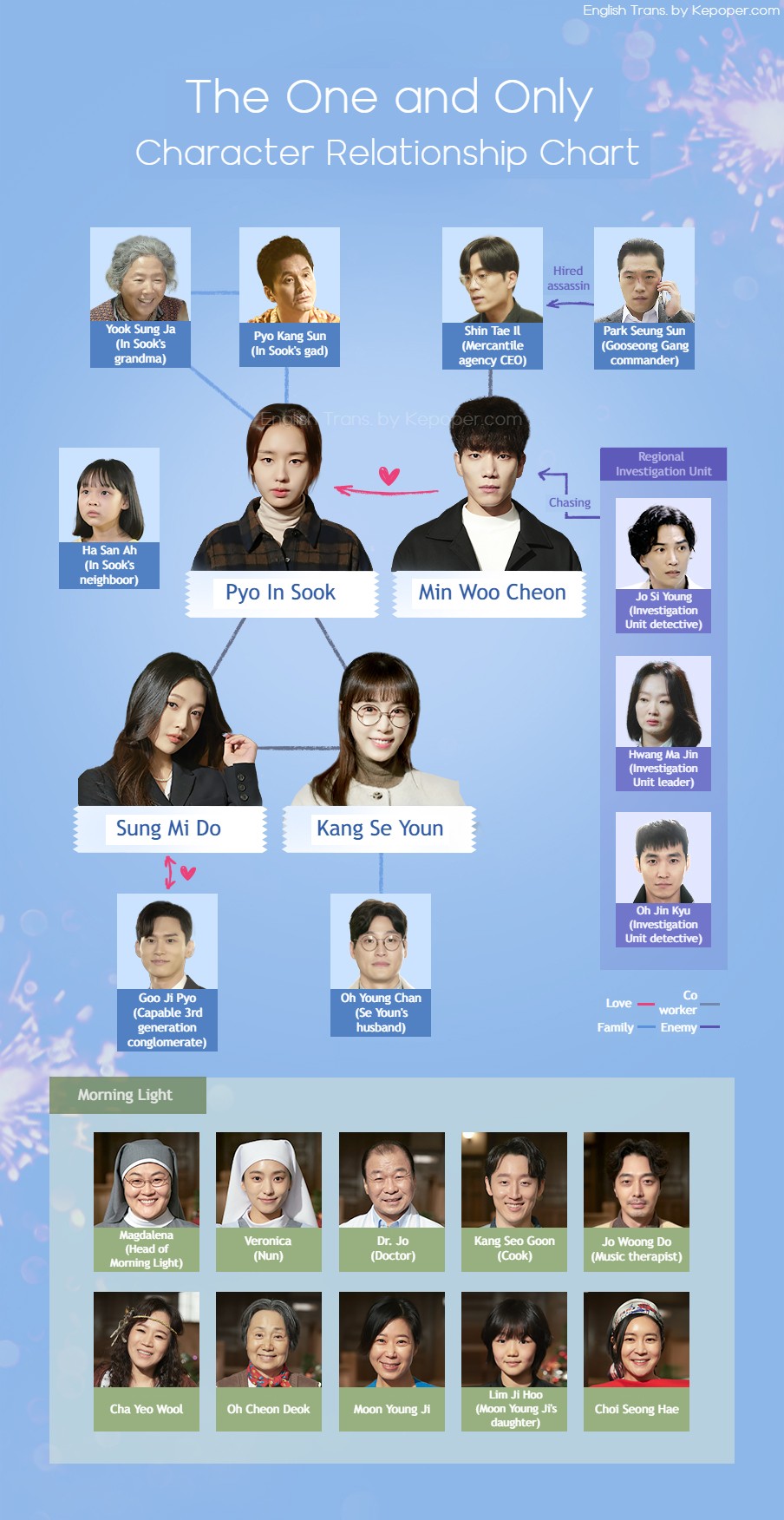 Pyo In Sook, Kang Se Youn, and Sung Mi Do are friends. Pyo Kang Sun and Yook Sung Ja are Pyo In Sook's father and grandmother. Kang Se Youn is married to Oh Young Chan, while Sung Mi Do is in a relationship with 3rd generation conglomerate Goo Ji Pyo.
On the other hand, Min Woo Cheon is being chased by Regional Investigation Unit as a murder suspect. Min Woo Cheon falls in love with Pyo In Suk.
Original Soundtrack
TBA
Trailer Videos
Awards & Nominations
TBA
Trivia
This is Ahn Eun Jin and Kim Kyung Nam's first leading female and leading male role.
Actor Park Sung Hoon was initially cast as Min Woo Cheon, but he left the project due to busy schedules, so the role was offered to Kim Kyung Nam.