General Information
International Title: Kingdom
Original Title: 킹덤 (romanization: Kingdeom)
Genre: Fantasy, Mystery, Thriller, Zombie Apocalypse, Historical, Action, Drama
No. of Season: 2 (as of 2021)
No. of Episode: 6 (season 1), 6 (season 2)
Release Date: 2019.01.25 (season 1), 2020.03.13 (season 1)
Airing Slot: –
Broadcasting Channel: Netflix
International Distributor: Netflix
Starring: Ju Jihoon, Bae Doona, Ryu Seungryong, Kim Sungkyu
Director: Kim Sunghoon (Kingdom season 1 episode 1~6, Kingdom season 2 episode 1), Park Inje (season 2 episode 2~6)
Screenwriter: Kim Eunhee
Highest Rating: –
Awards: Best Actor (Ju Jihoon) from 2nd Asia Contents Awards, Best Actress (Bae Doona) from 2nd Asia Contents Awards, Best Visual Effects from 2nd Asia Contents Awards
Synopsis
'Kingdom' season 1 and 2 revolves around Lee Chang, the crown prince of Joseon who faces zombie apocalypse while at the same struggling to keep his political position in the palace. During the outbreak, the prince and his allies Muyeong, Seobi, Youngshin, Beompal, Lord Ahn Hyeon also suffered political oppression from Cho Hakjoo, a corrupted chief state councilor who secretly run the kingdom after the king suffers from a mysterious disease.
Cast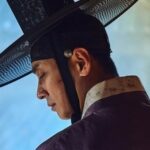 Character name: Lee Chang
Portrayed by: Ju Jihoon
Ju Jihoon's notable works: Princess Hours, Along with the Gods Series, The Spy Gone North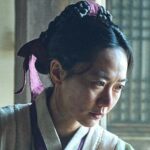 Character name: Seobi
Portrayed by: Bae Doona
Bae Doona's notable works: God of Study, Sense8, Secret Forest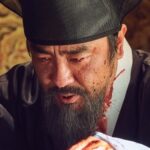 Character name: Cho Hakjoo
Portrayed by: Ryu Seungryong
Ryu Seungryong's notable works: Miracle in Cell No.7, Extreme Job, The Admiral: Roaring Currents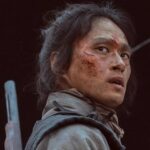 Character name: Youngshin
Portrayed by: Kim Sungkyu
Kim Sungkyu's notable works: The Gangster, The Cop, The Devil; The Outlaws
Extended Cast
Jeon Seokho as Cho Beompal
Kim Hyejun as Queen Consort Cho
Kim Sangho as Muyeong
Heo Joonho as Lord Ahn Hyeon
Park Byungeun as Min Chirok
Jung Sukwon as Cho Beomil
Kim Jongsoo as Kim Sun
Kwon Bumtaek as Lee Seunghui
Lee Yanghee as the Minister of War
Jin Seonkyu as Deok Sung
Joo Suktae as Lee Dojin
Ahn Eunjin as Muyeong's wife
Kim Taehoon as Lee Gangyun
Jo Hanchul as Won Yu
Ahn Jaehong as Eunuch
Kim Kanghoon as Muyeong's son
Cameo & Special Appearances
Jun Jihyun as Ashin (special appearance in Kingdom season 2)
Character Relationship Chart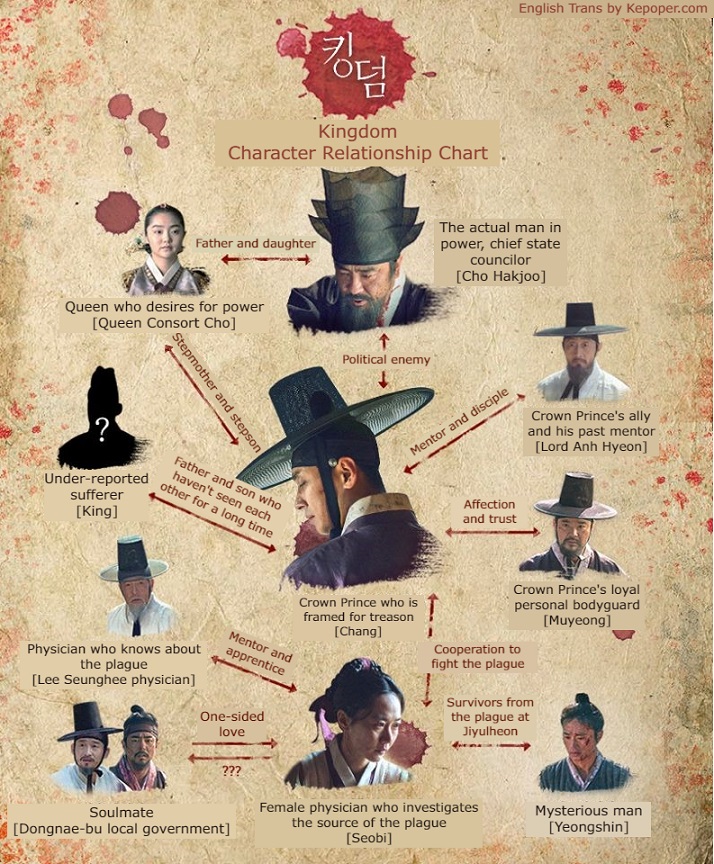 The Crown Prince forms an ally with Lord Ahn Hyeon, Seobi, Youngshin, Muyeong, and Beompal to save the people of Joseon from turning into zombies. On the other hand, the queen consort and her father, chief state councilor Cho Hakjoo are trying to preserve their power in the palace by dethroning the crown prince for treason.
Original Soundtrack
N/A
Trailer Videos
Season 1 Teaser 1 https://www.youtube.com/watch?v=JeCm_7YlqMc
Season 1 Teaser 2 https://www.youtube.com/watch?v=x-YJTJsVQ_0
Season 2 Teaser 1 https://www.youtube.com/watch?v=jYk_png5xDg
Season 2 Teaser 2 https://www.youtube.com/watch?v=mclucQL9egU
Awards & Nominations
Awards (Kingdom Season 1)
2nd Asia Contents Awards | Best Actor: Ju Jihoon, Best Writer: Kim Eunhee, Technical Award: Visual Effects
Nominations (Kingdom Season 1)
2nd Asia Contents Awards | Best Drama
Baeksang Arts Awards 2020 | Best Drama, Technical Award (Visual Effects)
Trivia
The production of the first and second season costs nearly US$ 25 billion.