General Information
International Title: Dali and Cocky Prince
Original Title: 달리와 감자탕 (romanization: Dalriwa kamjatang)
Genre: Romance, Comedy
No. of Episode: 16
Airing Date: 2021.09.22 ~ 2021.11.11
Airing Slot: Wednesday – Thursday
Broadcasting Channel: KBS2
International Distributor: KOCOWA, Viu
Starring: Kim Min Jae, Park Gyu Young, Kwon Yul
Director: Lee Jeong Seob
Screenwriter: Son Eun Hye, Park Se Eun
Highest Rating: –
Awards: –
Synopsis
'Dali and Cocky Prince' depicting the growing love between Jin Moo Hak (Kim Min Jae) and Kim Dal Ri (Park Gyu Young) despite possessing polar opposite personalities, having been brought up in different environments, and having different academic backgrounds.
Jin Mo Hak is from a poor family but his hard work and knack for making money turned him into an owner of Dondon F&B, a global chain restaurant. Meanwhile, Dal Ri is a good-natured silver spoon that lacks nothing but the ability in completing household chores. The two coincidentally met and as a creditor and debtor after Dal Ri's gallery face the brink of bankruptcy.
Cast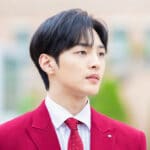 Character: Jin Moo Hak
Portrayed by: Kim Min Jae
Kim Min Jae's notable works: Flower Crew: Joseon Marriage Agency (2019), Dr. Romantic (2016), Dr. Romantic 2 (2020, Do You Like Brahms? (2020)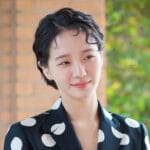 Character: Kim Dal Ri
Portrayed by: Park Gyu Young
Park Gyu Young's notable works: It's Okay Not to Be Okay (2020), Sweet Home (2020), The Devil Judge (2021)
Character: Jang Tae Jin
Portrayed by: Kwon Yul
Kwon Yul's notable works: Bring It On, Ghost (2016), Whisper (2017), Voice 2 (2018), Voice 3 (2019)
Extended Cast
Hwang Hee as Joo Won Tak
Yeon Woo as Ahn Chak Hee
Jang Gwang as Kim Nak Cheon
Woo Hee Jin as Song Sa Bong
An Se Ha as Han Byung Se
Yoo Hyung Gwan as Hwang Ki Dong
Song Ji Won as Na Gong Joo
Lee Jae Woo as Kim Shi Hyeong
Ahn Kil Kang as Jin Baek Won
Seo Jung Yeon as So Geum Ja
Lee Je Yeon as Jin Ki Cheol
Hwang Bo Ra as Yeo Mi Ri
Barri Tsavaris as Director Koch (ep.1)
Elaine Vega as art gallery staff (ep.1)
Amy Aleha as Madam Bronckhorst (ep.1)
Brad Curtin as Party attendee (ep.1)
Bret Allan Lindquist as Hotel front desk employee (ep.1)
Lee Yoon Sang as Food judge (ep.1)
Yoo Young Bok as Food judge (ep.1)
Sung Chan Ho as Food judge (ep.1)
Lee Hyo Bi as Young Kim Dal Ri
Ahn Ye Chan as Young Jin Moo Hak
Cameo & Special Appearance
Hong Seok Cheon as Chef Hong Seok Cheon (ep.1)
Character Relationship Chart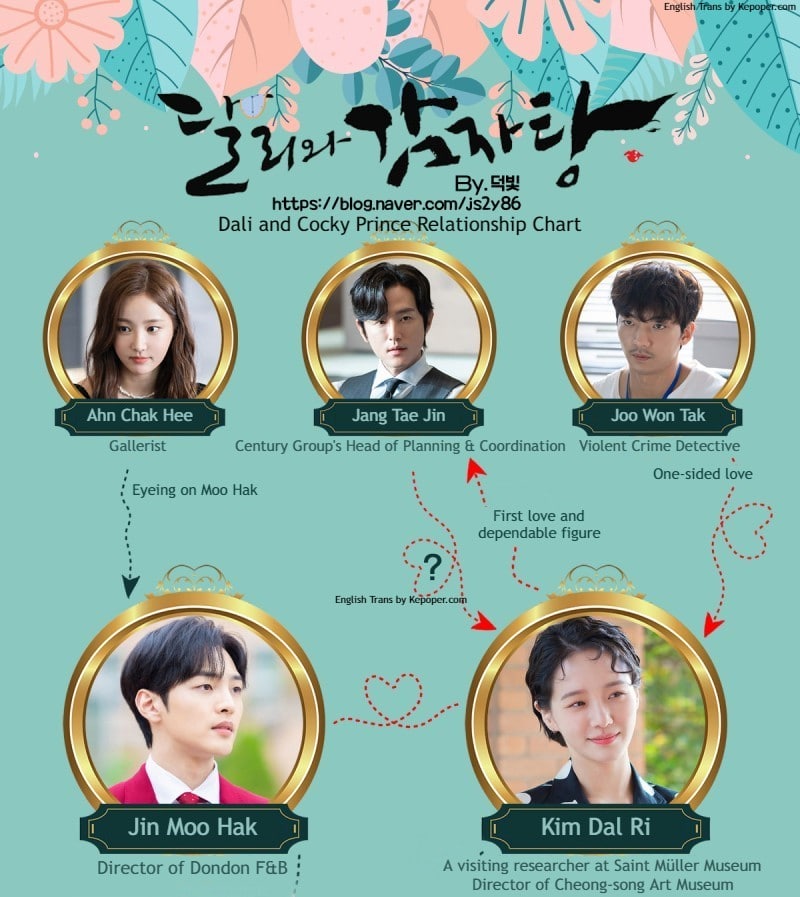 Jin Moo Hak develops feelings for Kim Dal Ri despite their differences. On the other hand, Ahn Chak Hee who wants to marry a conglomerate is eyeing Jin Moo Hak for marriage. Kim Dal Ri has a special relationship with Jang Tae Jin who was also his first love and a father figure to her. Joo Won Tak who is a violent crime detective is having a one-sided crush on Dal Ri.
Original Soundtrack
Ham Yeon Ji – The Sweetest Love
Trailer Videos
1st Teaser
2nd Teaser
3rd Teaser
Preview
Awards & Nominations
N/A
Trivia