General Information
International Title: If You Wish Upon Me / Tell Me Your Wish
Original Title: 당신의 소원을 말하면 (Dangsinui Sowoneul Malhamyeon)
Genre: Life, Drama, Medical
No. of Episode: 16
Airing Date: Aug 10, 2022 – Sep 29, 2022
Airing Slot: Wednesday & Thursday, 21.50 KST
Broadcasting Channel: KBS2
International Distributor: Viu, WAVVE
Starring: Ji Chang Wook, Choi Soo Young, Sung Dong Il, Won Ji An
Director: Kim Yong Wan
Screenwriter: Jo Young Soo
Highest Rating: TBA
Awards: N/A
Synopsis
If You Wish Upon Me is one of healing drama broadcasted by KBS2 station. It tells the story of one desperate young man named Yoon Gyeo Re (Ji Chang Wook). He is driven to the worst life story for him. When he feels like to face the end of his life, suddenly he tries to grant and fulfill other people wishes.
Cast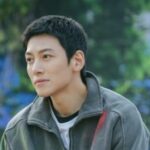 Character: Yoon Gyeo Re
Portrayed by: Ji Chang Wook
Ji Chang Wook's notable works: The Sound of Magic, Lovestruck in the City, Backstreet Rookie, Melting Me Softly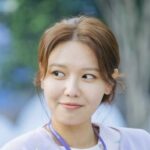 Character: Seo Yeon Joo
Portrayed by: Choi Soo Young
Choi Soo Young's notable works: Uncle, Move To Heaven, So I Married The Anti-Fan, Run On, Tell Me What You Saw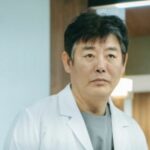 Character: Kang Tae Shik
Portrayed by: Sung Dong Il
Sung Dong Il's notable works: Ghost Doctor, Hospital Playlist 2, Somehow Family, Sisyphus: The Myth, Jirisan, Hospital Playlist
Extended Cast
Won Ji An as Ha Joon Kyung
Yang Hee Kyung as Yeom Sun Ja
Kil Hae Yeon as Choi Deok Ja
Yoo Soon Woong as Hwang Cha Yong
Jeon Chae Eun as Yoo Seo Jin
Choi Seung Hoon as Yoon Gyeo Re (Child)
Park Jin Joo as Se Hee
Park Jung Pyo as Mr.Koo
Nam Tae Hoon as Jang Seok Jun
Park Se Jun as Wang Jin Goo
Cameo & Special Appearance
Kim Yannie
Nam Kyung Joo
Kim Shin Rok
Character Relationship Chart
TBA
Original Soundtrack
TBA
Trailer Videos
Awards & Nominations
N/A
Trivia
If You Wish Upon Me is scheduled to take over KBS2 drama "Jinxed at First" airing slot.
Soo Young is one of the two SNSD's members who appears on KBS Wednesday-Thursday dramas besides Seohyun SNSD.
This drama also becomes her first drama in KBS2 with the main role after her appearance as cameo/supporting on KBS2 drama "Unstoppable Marriage" (2007-2008)
The filming process was hold on September 27th, 2021 up to April 27th, 2022.
Both Ji Chang Wook and Sung Dong Il were appeared on the same tvN drama "The K2" (2016).