General Information
International Title: Happiness
Original Title: 해피니스 (romanization: Haepiniseu)
Genre: Thriller, Fantasy, Action, Horror
No. of Episode: 12
Airing Date: 2021.11.05 ~ 2021.12.11
Airing Day: Friday – Saturday
Broadcasting Channel: tvN
International Distributor: Viu, iQIYI
Starring: Han Hyo Joo, Park Hyung Sik, Jo Woo Jin
Director: Ahn Gil Ho
Screenwriter: Han Sang Woon
Highest Rating:

AGB Nielsen 4,185%

(Nationwide)

Awards: N/A
Synopsis
'Happiness' is set in the era of the New Normal, where infectious diseases have become common in society. The drama highlights social class discrimination and a subtle war of nerves between the citizens of a newly built apartment in a big city.
Cast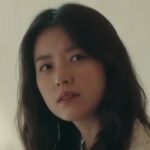 Character: Yoon Sae Bom
Portrayed by: Han Hyo Joo
Han Hyo Joo's notable works: Brilliant Legacy (2009), Dong Yi (2010), Masquerade (2012), Cold Eyes (2013), Beauty Inside (2015), W (2016)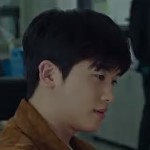 Character: Jung Yi Hyun
Portrayed by: Park Hyung Sik
Park Hyung Sik's notable works: The Heirs (2013), What Happens to My Family? (2014-2015), Strong Woman Do Bong Soon (2017), Juror 8 (2019)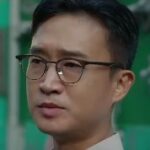 Character: Han Tae Suk
Portrayed by:Jo Woo Jin
Jo Woo Jin's notable works: Inside Men (2015), Goblin (2016), Default (2018), Mr. Sunshine (2018), Collectors (2020)
Extended Cast
Baek Hyun Jin as Oh Joo Hyung, a dermatologist
Han Da Sol as Bo Ram, a mart employee
Lee Ji Ha as Jo Ji Hee
Park Hee Von as Na Hyun Kyung, a web novel writer
Moon Ye Won as Woo Sang Hee, a dermatologist
Park Hyung Soo as Kook Hae Seong, an attorney
Park Joo Hee as Ji Soo, a lieutenant
Kim Young Woong as Go Se Kyu
Na Cheol as Na Soo Min, as Na Hyun Kyung's brother
Cha Soon Bae as Seon Woo Chang, a pastor
Yoo Ji Yeon as Colonel Han Tae Seok's wife
Lee Joo Seung as Andrew, cleaning company employee
Han Jun Woo as Kim Se Hoon, an intellectual who lives around the world with his diplomat parents
Kang Han Sam as BJ Kim Dong Hyun
Bae Hae Sun as Oh Yeon Ok
Lee Jun Hyeok as Kim Jung Kook, a detective
Hong Soon Chang as Kim Hak Je
Lee Joo Sil as Ji Sung Sil
Jeong Woon Seon as Shin So Yoon
Joo Jong Hyuk as Kim Seung Beom
Song Ji Woo as Park Seo Yoon
Cameo & Special Appearances
Lee Kyu Hyung as Lee Seung Young
Lee Seung Joon as Kim Dae Yoon
Seo Hyun Chul as Yi Hyun's father
Jung Jae Eun as Yi Hyun's mother
Character Relationship Chart

Yoon Sae Bom is a member of the special police squad. She is calm and determined. She was excited to move into her new apartment, but, once moved there, she faced an unexpected crisis.
Jung Yi Hyun is a smart and honest detective. For a long time, he had feelings for Yoon Sae Bom, who was also his high school friend. Yi Hyun lives in the same apartment as Sae Bom.
The apartment they live in is called Seyang Forest Le Ciel where people from various backgrounds reside. One day, a pandemic break and forced the apartment to be closed and outsiders were not allowed in. The residents of the apartment struggle to survive, while at the same time living in fear and distrust towards others.
Original Soundtrack
'What Lies Ahead' by Joe Layne
'Pain' by Isaac Hong
'ENIGMA' by Jemma
Trailer Videos
Awards & Nominations
N/A
Trivia
The filming began on May 11th, 2021.
Filming stopped for 2 days from August 16 to August 18 because one of the staff was tested positive for coronavirus.
Director Ahn Gil Ho and screenwriter Park Joo Hee worked together for the drama 'Watcher' in 2019.
This Han Hyo Joo's comeback drama in 5 years and 2 months after 'W'.