General Information
International Title: Soundtrack #1
Original Title: 사운드트랙#1 (romanization: Saundeuteuraek #1)
Genre: Music, Romance
Episode: 4
Airing Date: 2022
Airing Slot: TBA
Production: Xanadu Entertainment
Broadcasting Channel: tvN
International Distributor: TBA
Starring: Park Hyung Sik, Han So Hee
Director: Kim Hee Won
Writer: Ahn Sae Bom
Highest Rating: TBA
Awards: N/A
Synopsis
Soundtrack #1 kdrama follows the love-friendship relation between two people. Han Sun Woo is a rookie photographer with calm and warm personality. Meanwhile, Lee Eun Soo is a lyricist with lively personality. Moreover, she tends to be honest and doesn't hesitate to show her feelings. Eventhough they have opposite personalities, they have been friends for two decades. One day, they have to live together in two weeks due to certain circumstance. This circumstance leads them to develop their feelings and blurs the line between love and friendship.
Main Cast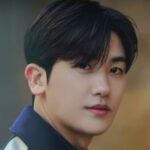 Character name: Han Sun Woo
Actor name: Park Hyung Sik
Park Hyung Sik's notable works: Happiness, Suits, Strong Woman Do Bong-Soon, Hwarang, The Heirs, etc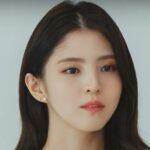 Character name: Lee Eun Soo
Actress name: Han So Hee
Han So Hee's notable works: My Name, Nevertheless, The World of the Married, Abyss, 100 Days My Prince, etc
Extended Cast
TBA
Character Relationship Chart
TBA
Original Soundtrack
행복해지고 싶어 by Park Boram
사랑은 말로 표현하는게 아니래요 by Kyuhyun
Davichi
Kim Jong Kook
Teaser & Trailer Videos
Awards & Nominations
N/A
Trivia
Soundtrack #1 kdrama is directed by Kim Hee Won who previously directed notable projects such as Vincenzo, The Crowned Clown, Money Flower, Warm and Cozy, and so on
Soundtrack #1 kdrama reunites actress Han So Hee and director Kim Hee Won after 5 years since MBC drama Money Flower in 2017
Xanadu Ent has confirmed the first OST line-up that includes promising musicians such as Kyuhyun, Park Boram, Davichi, and Kim Jong Kook.