General Information
International Title: Blind
Original Title: 블라인드 (romanization: Beullaindeu)
Genre: Crime, Law, Action, Mystery, Thriller, Human
No. of Episode: 16
Airing Date: 2022.09.16 ~ 2022.11.05
Airing Slot: Friday – Saturday
Broadcasting Channel: tvN
International Distributor: VIU
Starring: Ok Taecyeon, Jung Eun Ji, Ha Seok Jin
Director: Shin Yong Hwi
Screenwriter: Kwon Ki Kyoung
Highest Rating: TBA
Awards: TBA
Synopsis
Ryu Sung Joon (Ok Taecyeon) and Ryu Sung Hoon (Ha Seok Jin) are brothers. Sung Joon is a hard-working and competent detective, while his brother Sung Hoon is a smart man who works as a judge at Muyeong District Court.
The brothers work together with Jo Eun Ki (Jung Eun Ji), a social worker, to reveal the mystery behind a serial murder case.
Blind Cast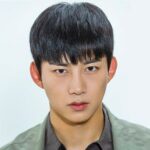 Character: Ryu Sung Joon
Portrayed by: Ok Taecyeon
Ok Taecyeon's notable works: Dream High (KBS2/ 2011), Bring It On, Ghost (tvN/ 2016), Save Me (OCN/ 2017), Vincenzo (tvN/ 2021)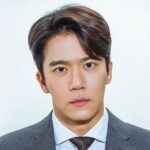 Character: Ryu Sung Hoon
Portrayed by: Ha Seok Jin
Ha Seok Jin's notable works: Shark (KBS2/ 2013), Drinking Solo (tvN/ 2016)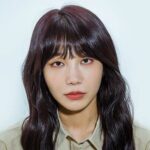 Character: Jo Eun Ki
Portrayed by: Jung Eun Ji
Jung Eun Ji's notable works: Reply 1997 (tvN/ 2012), That Winter, The Wind Blows 2013 (SBS/ 2013), Work Later, Drink Now (TVING/ 2021)
Extended Cast
Jo Seo Hoo as Soo Young
Choi Hong Il as Ryu Il Ho
Cho Kyung Sook as Na Gook Hee
Jo Yeon Hee as Jo In Suk
Kang Na Eon as Kwon Yu Na
Jung In Gi as Yeom Ki Nam
Jung Eui Wook as Oh Young Guk
Yoon Jung Hyuk as Kang Chang Wook
Gyul Hwi as Na Dong Hwa
Kim Min Seok as Kim Seok Gu
Kim Ha Kyun as Kang Young Ki
Choi Ji Yeon as Kwon Gyeong Ja
Cho Seung Yeon as Bae PD/ Bae Cheol Ho
Chae Dong Hyun as Ahn Tae Ho
Baek Seung Hee as Yeom Hye Jin
Park Ji Bin as Jung In Seong
Choi Jae Sub as Choi Soon Gil
Choi Gi Sa as Choi Jae Seop
Oh Seung Yoon as Chef Charles
Kim Beop Rae as CEO Baek
Jeon Jin Woo as Jeong Man Chun
Jung Chan Woo as Koo Jung Sa
Oh Min Ae as In Seong Mo
Jung Ji Hoon (undisclosed role)
TBA as Baek Ji Eun
Cameo & Special Appearance
TBA
Character Relationship Chart

Original Soundtrack
TBA
Trailer Videos
Awards & Nominations
TBA
Trivia
It was scheduled to air on OCN at the end of June but was pushed to September due to a change in the broadcasting station.
Ok Taecyeon appeared in 3 tvN dramas within 2 consecutive years following 'Vincenzo' and 'Royal Secret Inspector Joy' in 2021.
Except for special appearances, this is Ha Seok Jin's appearance in a tvN drama for the first time in six years since 'Drinking Solo' in 2016.
This is Jung Eun Ji's appearance in a tvN drama for the first time in 10 years since 'Reply 1997', except for special appearances.