General Information
International Title: Extraordinary Attorney Woo
Original Title: 이상한 변호사 우영우 (romanization: Isanghan byeonhosa Woo Young Woo)
Genre: Law, Human, Drama, Comedy
No. of Episode: 16
Airing Date: 2022.06.29 ~ 2022.08.18
Airing Slot: Wednesday & Thursday, 21:00
Broadcasting Channel: ENA/ skyTV
International Distributor: Netflix
Starring: Park Eun Bin, Kang Tae Oh, Kang Ki Young
Director: Yoo In Sik
Screenwriter: Moon Ji Won
Highest Rating: 17.5% Nationwide (Nielsen Korea)
Awards: APAN Star Awards 2022 (Best Supporting Actress for Baek Ji Won | Best Writer for Moon Ji Won | Popularity Star Award, Actress for Park Eun Bin); Asia Contents Awards 2022 (Best Actress for Park Eun Bin | Best Content for Extraordinary Attorney Woo | Best Writer for Moon Ji Won); Critics Choice Awards 2022 (Asian Pacific Cinema & Television for Park Eun Bin)
Synopsis
'Extraordinary Attorney Woo' follows the story of Woo Young Woo (Park Eun Bin), a rookie lawyer at a big law firm. She is a genius with an outstanding IQ of 164. On the other hand, Woo Young Woo has autism spectrum disorder that results in a lack of social skills and emotional intelligence. It depicts the heartwarming journey of Woo Young Woo while solving her cases.
Cast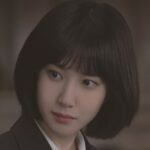 Character: Woo Young Woo
Portrayed by: Park Eun Bin
Park Eun Bin's notable works: Hello, My Twenties! (jtbc/ 2016-2017), Judge vs Judge (SBS/ 2017-2018), Stove League (SBS/ 2019-2020), Do You Like Brahms? (SBS/ 2020), The King's Affection (KBS2/ 2021)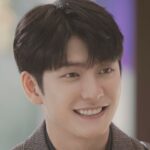 Character: Lee Jun Ho
Portrayed by: Kang Tae Oh
Kang Tae Oh's notable works: You Are Too Much (MBC/ 2017), The Tale of Nokdu (KBS2/ 2019), Doom at Your Service (tvN/ 2021)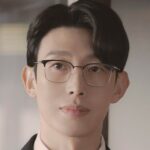 Character: Jung Myung Seok
Portrayed by: Kang Ki Young
Kang Ki Young's notable works: High School King (tvN/ 2014), Oh My Ghostess (tvn/ 2016), What's Wrong with Secretary Kim (tvN/ 2018), Terius Behind Me (MBC/ 2018)
Extended Cast
Jin Kyung as Tae Soo Mi
Jeon Bae Soo as Woo Gwang Ho
Baek Ji Won as Han Seon Young
Joo Hyun Young as Dong Geulami
Ha Yoon Kyung as Choi Soo Yeon
Joo Jong Hyuk as Kwon Min Soo
Im Sung Jae as Kim Min Shik
Lee Sang Hee
Special Appearance
Shin Ha Young as Kim Hwa Young
Koo Kyo Hwan as Bang Goo Ppong
Character Relationship Chart
N/A
Original Soundtrack
'Brave' by Kim Jong Wan of NELL
'Beyond My Dreams' by Sunwoojunga
'Better than Birthday' by O3ohn
'Tuning into You' by Wonstein
'Inevitable' by Suzy
'The Blue Night of Jeju Island' by Park Eun Bin
'Flash' by Maytree
Trailer Videos
Awards & Nominations
TBA
Trivia
The drama became a hot topic among netizens at the time it was released thanks to Park Eun Bin's outstanding acting.
Lead actress Park Eun Bin ranked 1st as the most-talked TV actress across all TV stations in the fifth week of June 2022.
The first two episodes ranked 1st on Netflix South Korea's most-watched content.
'Extraordinary Attorney Woo' created a syndrome all over the country, it arguably became the most popular South Korean drama in 2022.
Both female and male lead Park Eun Bin and Kang Tae Oh ranked 1st and 2nd respectively as the most-talked TV actress in July 2022.