General Information
International Title: Lost
Literal Title: Human Disqualification/ Disqualified as a Human / No Longer Human
Original Title: 인간실격 (romanization: Ingansilgyeok)
Genre: Melodrama
No. of Episode: 16
Airing Date: 2021.09.04 ~ 2021.10.24 (estimation)
Airing Slot: Saturday & Sunday 22:30 KST
Broadcasting Channel: JTBC
International Distributor: iQIYI, TVing
Starring: Jeon Do Yeon, Ryu Jun Yeol
Director: Heo Jin Ho & Park Hong Soo
Writer: Kim Ji Hye
Highest Rating: ~
Awards: N/A
Synopsis
Lost is melodramatic Korean drama portraying two ordinary people who accomplished nothing. Bu Jeong is a 40-year-old ghostwriter who hasn't accomplished anything in life. Furthermore, she seems clueless and has no idea what to do in her life. Meanwhile, Kang Jae is 27-year-old man who feels afraid of being nobody in his life. Both have worked hard to find out the spotlight in this world. However, they feel there is no significance of it. Besides, both realize that nothing happened in their life.
Main Cast
Character name: Bu Jeong
Actress name: Jeon Do Yeon
Jeon Do Yeon's notable works: Birthday, The Shameless, The Housemaid, Secret Sunshine, You are My Sunshine, The Good Wife, Lovers in Prague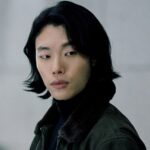 Character name: Kang Jae
Actor name: Ryu Jun Yeol
Ryu Jun Yeol's notable works: Hit-and-Run Squad, A Taxi Driver, The King, Lucky Romance, Reply 1988
Extended Cast
Park Byung Eun as Jung Soo
Kim Hyo Jin as Kyung Eun
Park Ji Young as Ah Ran
Yang Dong Geun as Woo Nam
Jo Eun Ji as Soon Gyu
Yoo Subin as Soonju
Na Hyun Woo as Jung Woo
Park In Hwan as Chang Suk
Kang Ji Eun as Misun
Shin Shin Ae as Minja
Kang Hyung Seok as Jun Hyeok
Son Na Eun as Min Jeong
Character Relationship Chart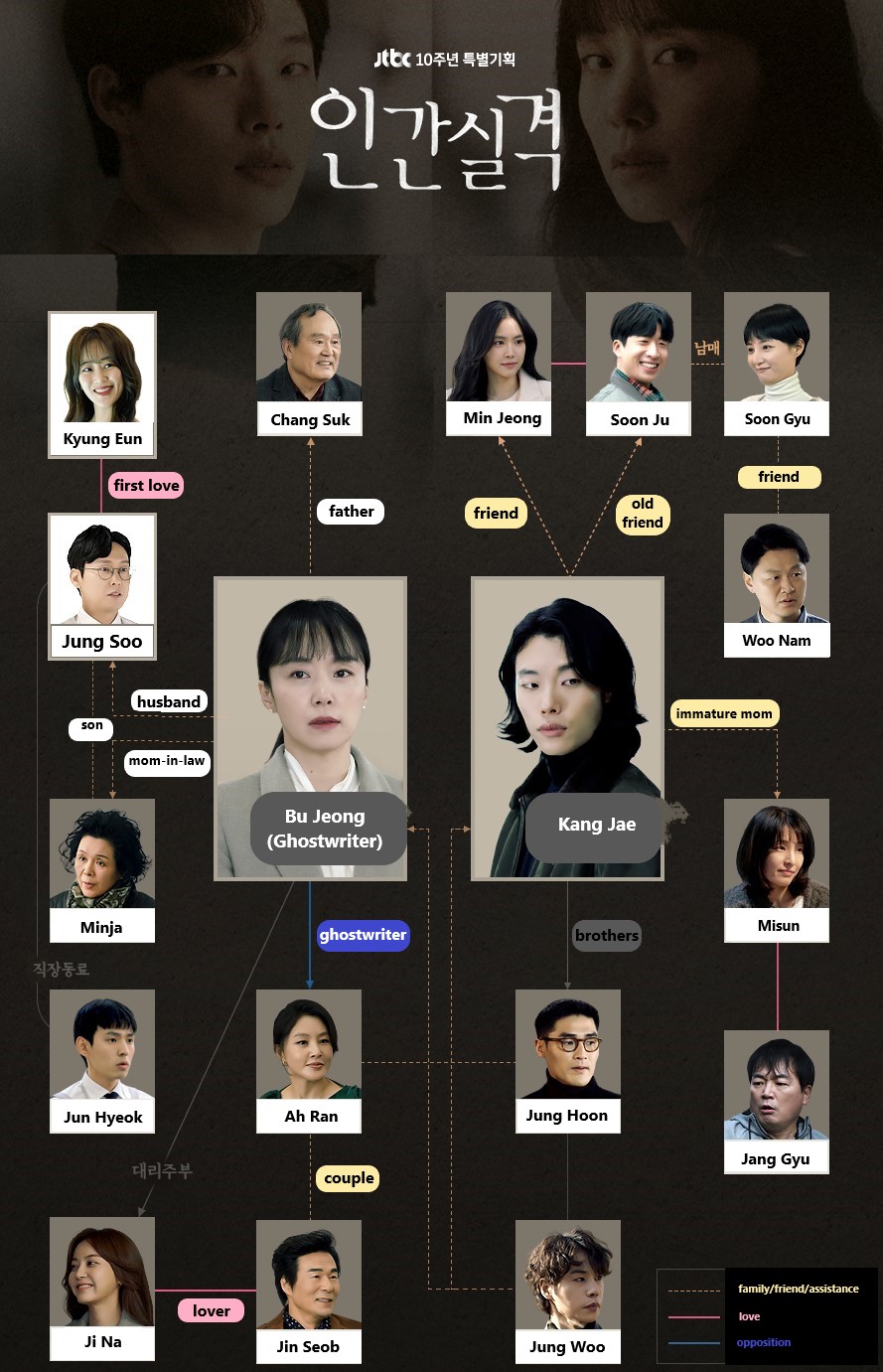 Lost is an emotional Korean drama portraying two different characters. Bu Jeong is a 40 year-old ghostwriter, daughter, wife, and daughter-in-law. She has husband, Jung Soo, who works as department store team leader. Meanwhile, Kang Jae is role acting service operator. He tries to escape from poverty and dreams to be rich. Bu Jeong and Kang Jae have some things in common: emptiness, exhaustion, and loss. Those lead to special bonding between both characters.
Original Soundtrack
N/A
Trailer Videos
Trailer https://www.youtube.com/watch?v=B4n5wgT-Y_0
Teaser 1 https://www.youtube.com/watch?v=kQtxz1hr5-U
Teaser 2 https://www.youtube.com/watch?v=jz1H5i1uNnI
Teaser 3 https://www.youtube.com/watch?v=c690ejL-dg4
Awards & Nominations
N/A
Lost Korean Drama Trivia
This drama becomes JTBC's tenth anniversary special project
Lost is Jeon Do Yeon's comeback Korean drama after 5 years since "The Good Wife" in 2016
This drama also becomes Ryu Jun Yeol's comeback drama after 5 years since "Lucky Romance" in 2016
It is the first small screen project for director Heo Jin Ho
First script reading was held on January 6, 2021
It stars Korean rapper and actor, Yang Dong Geun, as supporting role
Lost becomes the first Korean drama appearances in JTBC for Ryu Jun Yeol, Jeon Do Yeon, and Park Byung Eun
It also reunites Jeon Do Yeon and Park Byung Eun after movie "A Man and A Woman" in 2016