The ongoing pandemic surely stressed everyone. People can't go as freely as before, stay-at-home campaign is launched everywhere to prevent the spread of coronavirus. To entertain themselves during the pandemic, many people spend their time enjoying movies and serials. With the worldwide penetration of various OTT platforms concentrated in content from Asia, global viewers can easily access Korean dramas.
With high-quality productions and interesting storylines, dramas like 'Kingdom' (2019~present) or 'Vincenzo' (2021) successfully overcome language barriers and become international sensations. Continuing the trend, South Korea keeps producing blockbuster scale dramas with stunning casts in the second half of 2021. Still dominated by mystery and crime genres, here are the 7 most anticipated Korean dramas to air in the second half of 2021.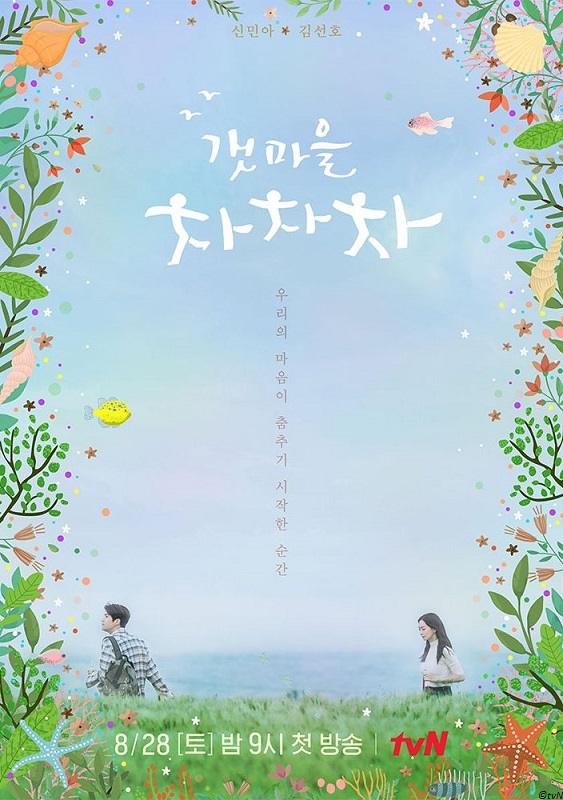 1. 'Hometown Cha-Cha-Cha' (tvN)
Cast: Shin Minah, Kim Seonho, Lee Sangyi
Premiere: August 28, 2021
International Distributor: Netflix
'Hometown Cha-Cha-Cha' is like a ray of sunlight in the midst of crime and mystery drama that dominated the Korean drama scene for the first half of 2021. This drama offers a cheerful love story with a summery vibe to viewers. 'Hometown Cha-Cha-Cha' is a remake of the 2004 film 'Mr. Handy, Mr. Hong'. It tells the love story between Yoon Hyejin, a dentist who moves to a seaside village of Gongjin, and Hong Dusik, a handsome but unemployed village bachelor. The drama will focus on the love story between the two lead characters who possess opposite personalities. Rising actors Kim Seonho and rom-com queen Shin Minah will show off their chemistry in 'Hometown Cha Cha Cha' that scheduled to air every Saturday and Sunday at 21:00 KST for a total of 16 episodes.
2. 'Lost' (JTBC)
Cast: Jeon Doyeon, Ryu Junyeol
Premiere: September 4, 2021
International Distributor: TBA
'Lost' is a drama about a middle-aged woman Bu Jung (played by Jeon Doyeon) and Kang Jae (played by Ryu Junyeol), who are feeling lost and find themselves tangled in a love story. Bu Jung who works as a ghostwriter doesn't know what to do with her career and life, while Kang Jae is living with worries of failing in life despite his young age. Highlighting the problems about the career of the two main characters, this 16-episode drama is gaining attention especially because of its casting. Dubbed as JTBC's 10th-year anniversary special project, 'Lost' features the Cannes Film Festival-winning actress Jeon Doyeon and actor Ryu Junyeol who returned to the small screen after 5 years. The drama premieres on September 4th, every Friday and Saturday at 21:00 KST.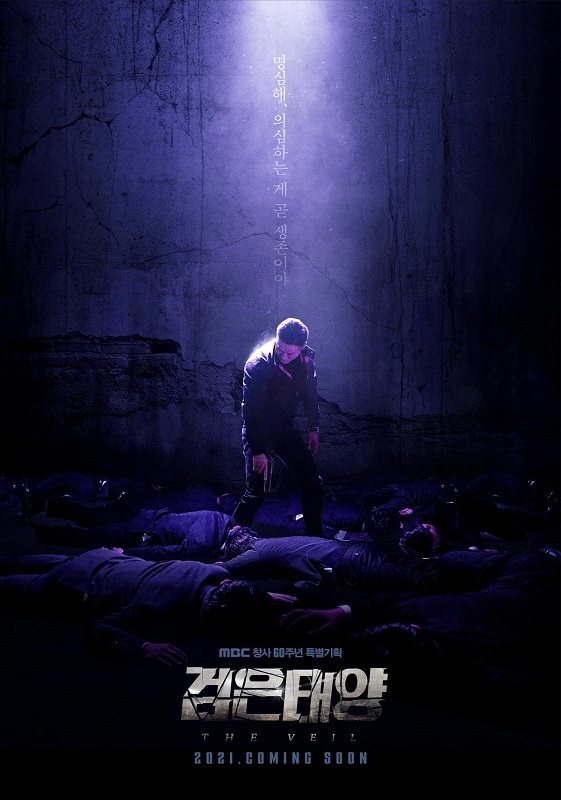 3. 'The Veil' (MBC)
Cast: Namgoong Min, Park Hasun, Kim Jieun
Premiere: September 2021
International Distributor: Viu, KOCOWA
The 12-episode drama is a special project from the terrestrial channel MBC and is labeled as one of the biggest blockbuster dramas this year with a production cost of 150 billion won. 'The Veil' stars Namgoong Min who plays the protagonist Han Jihyuk, the best secret agent who reached the bottom pit of his life after he was falsely accused of betraying the National Intelligence Service. It seems no exaggeration if Namgoong Min's brilliant acting become the main reason that makes 'The Veil' one of the most anticipated dramas in the second half of 2021. 'The Veil' will be aired every Saturday and Sunday at 22:00 KST starting September 2021.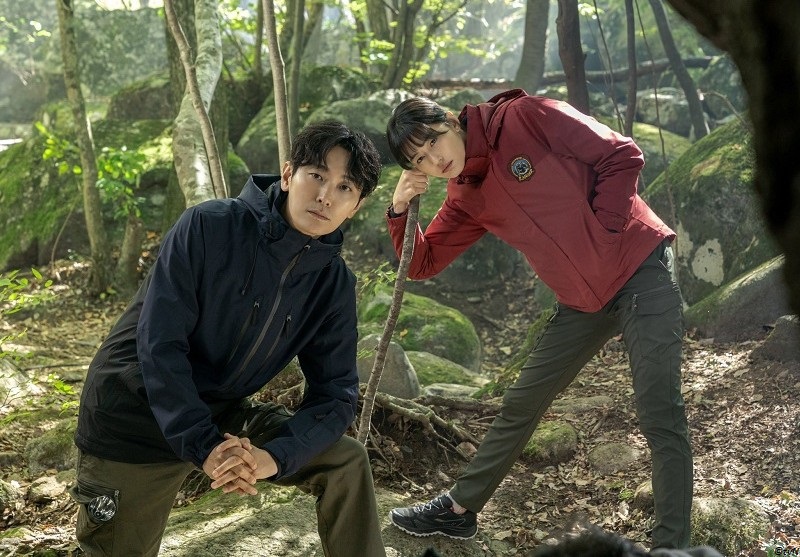 4. 'Jirisan' / 'Cliffhanger' (tvN)
Cast: Jun Jihyun, Ju Jihoon, Sung Dongil
Premiere: October 23, 2021
International Distributor: iQIYI
'Jirisan' or 'Cliffhanger' is undoubtedly one of the most-awaited dramas in 2021. The solid combination between cast, screenwriter, and the director makes this drama receive great attention from both domestic and global viewers. Screenwriter Kim Eunhee, who consistently creates hit dramas including 'Signal' and 'Kingdom' is in charge of the script. When the casting was announced, 'Jirisan' created a hot issue among Korean drama enthusiasts for featuring popular Hallyu actress Jun Jihyun and lead actor behind the worldwide sensation 'Kingdom', Ju Jihoon. In the drama, Jun Jihyun will portray the role of Seo Yigang while Ju Jihoon will take the role of Kang Hyeonjo, both rangers at the mysterious Jiri Mountain. Many are anticipating whether 'Jirisan' can exceed the public's expectations with its star-studded cast and award-winning writer. 'Jirisan' is fully pre-produced as it has completed the shooting last June and is ready to greet the audience through the small screen every Saturday and Sunday at 21:00 KST starting October 23, 2021.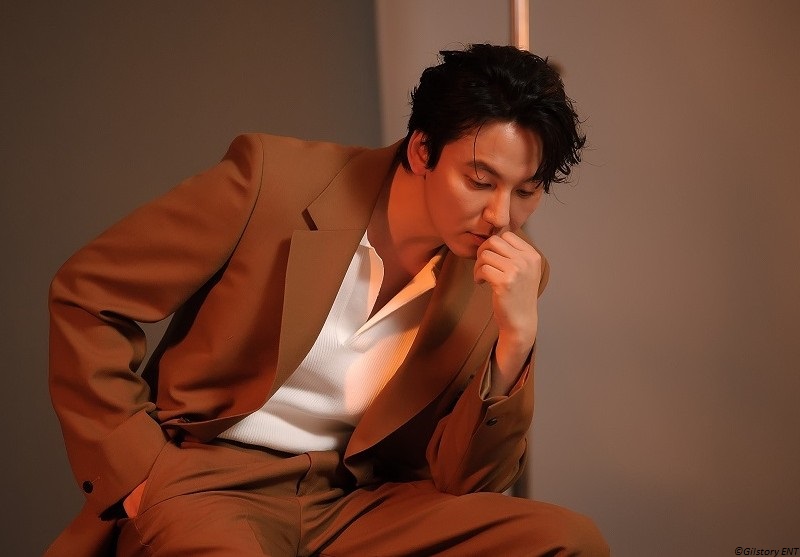 5. 'Those Who Read Hearts of Evil' (SBS)
Cast: Kim Namgil, Jin Sunkyu, Kim Sojin
Premiere: January 14, 2022
International Distributor: TBA
'Those Who Read Hearts of Evil' is Kim Namgil's comeback drama after the huge success of 'The Fiery Priest' in 2019. In contrast to his comical acting in 'The Fiery Priest', in this drama, Kim Namgil will portray a criminal profiler Song Hayoung who tries to solve several serial murder cases by reading the minds of criminals. 'Those Who Read Hearts of Evil' is an adaptation of the true story based on a non-fiction novel of the same title. Kim Namgil will act alongside actor Jin Sunkyu and actress Kim Sojin. The drama start airing on January 14th, 2022.
6. 'Melancholia' (tvN)
Cast: Lim Soojung, Lee Dohyun
Premiere: November 2021
International Distributor: TBA
'Melancholia' tells the story of Ji Yeonsoo (portrayed by Lim Soojung), an idealistic math teacher at a private high school; and Baek Seungyoo (portrayed by Lee Dohyun), a math olympiad-winning genius who was accepted in MIT at the age of 10 but mysteriously disappeared two years later. With their love for mathematics, the two struggle to tackle prejudices about private schools where many corruption practices take place. Although there are no further details about the broadcast time yet, the 16-episode drama has started filming last June and is slated to air at the end of 2021.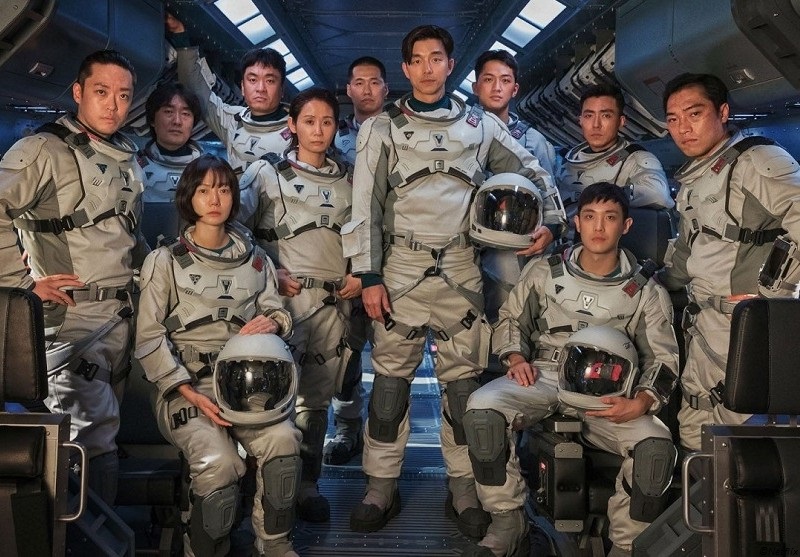 7. 'The Silent Sea' (Netflix)
Cast: Bae Doona, Gong Yoo, Lee Joon
Premiere: December 24, 2021
International Distributor: Netflix
This Netflix original drama stars top actors Bae Doona, Gong Yoo, and idol-actor Lee Joon. 'The Silent Sea' is an experimental project —especially in the Korean drama scenes. Sets in the future, 'The Silent Sea' depicts the struggle of a group of scientists and space soldiers going on a joint mission to overcome a drought that hit the earth. An ambitious project produced by famous actor Jung Woosung, 'The Silent Sea' tries to attract the attention of global and domestic audiences with a story that has never been explored in the Korean drama industry. The blockbuster drama has yet to announce its premiere date, however, according to Netflix's initial press release 'The Silent Sea' is slated to premiere on December 24, 2021.
Those are the 7 most anticipated Korean dramas set to air in the second half of 2021, which drama that you are most looking forward to?