International Title: My Roommate Is A Gumiho/ Frightening Cohabitation (literal title)
Original Title: 간 떨어지는 동거 (romanization: Gan Ddeoreojineun Donggeo)
Genre: Fantasy, Romance, Comedy
No. of Episode: 16
Airing Date: 2021.05.26 ~ 2021.07.15
Airing Slot: Wednesday & Thursday 22:30 KST
Broadcasting Channel: tvN
International Distributor: tvN, TVING, iQIYI
Starring: Jang Ki Yong, Lee Hyeri, Bae In Hyuk, Kang Han Na
Director: Nam Sung Woo
Writer: Baek Sun Woo & Choi Bo Rim
Highest Rating: 5.282% (Nationwide)
Awards: N/A
Synopsis
My Roommate Is A Gumiho is fantasy Korean drama telling the story of nine-tailed fox who wants to be a human. In order to be a human, Shin Woo Yeo collects bead in human energy. Unfortunately, thing goes wrong after Lee Dam, a female college student, accidentally swallows his bead. As the consequences, both Shin Woo Yeo and Lee Dam have to live together to protect the bead which has been protected for 999 years. Besides, that bead can't exist for more than 1 year inside human body. Worstly, it may cause Lee Dam to die or Shin Woo Yeo should give up to be a human.
Main Cast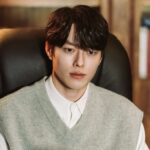 Character name: Shin Woo Yeo
Actor name: Jang Ki Yong
Jang Ki Yong's notable works: Now We Are Breaking Up, Search: WWW, Come and Hug Me, My Mister, Go Back Couple, The Liar and His Lover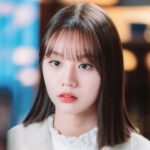 Character name: Lee Dam
Actress name: Lee Hyeri
Lee Hyeri's notable works: When Flowers Bloom, I Think of the Moon, Two Cops, Entertainer, Reply 1988, Hyde Jekyll, Me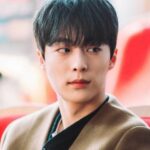 Character name: Gye Sun Woo
Actor name: Bae In Hyuk
Bae In Hyuk's notable works: At a Distance, Spring is Green, The Spies Who Loved Me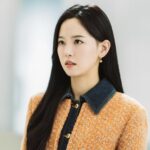 Character name: Yang Hye Sun
Actress name: Kang Han Na
Kang Han Na's notable works: Start-Up, Designated Survivor: 60 Days, Familiar Wife, Moon Lovers: Scarlet Heart Ryeo
Extended Cast
Kim Do Wan as Do Jae Jin
Park Kyung Hye as Choi Soo Kyung
Kim Kang Min as Jung Seok
Park Won Ho as Kim Moo Geun
Choi Woo Sung as Lee Dan
Kim Do Yeon as Gye Seo Woo
Bang Eun Jung as Jeon Da Young
Cameo & Special Appearances
Jung So Min as Seo Hwa
Go Kyung Pyo as mountain spirit
Oh Jung Se as Do Jae Jin's brother
Lee Jun Hyuk as Professor Oh Sang Chul (Ep. 14)
Oh Hyun Kyung as Lee Dam's mother (Ep. 6)
Kang Mi Na as Choi Jin Ah (Ep. 8)
Jang Sung Kyu as Lee Dam's blind date (Ep. 6)
Han Ji Eun as Hwang Yoo Jin
Character Relationship Chart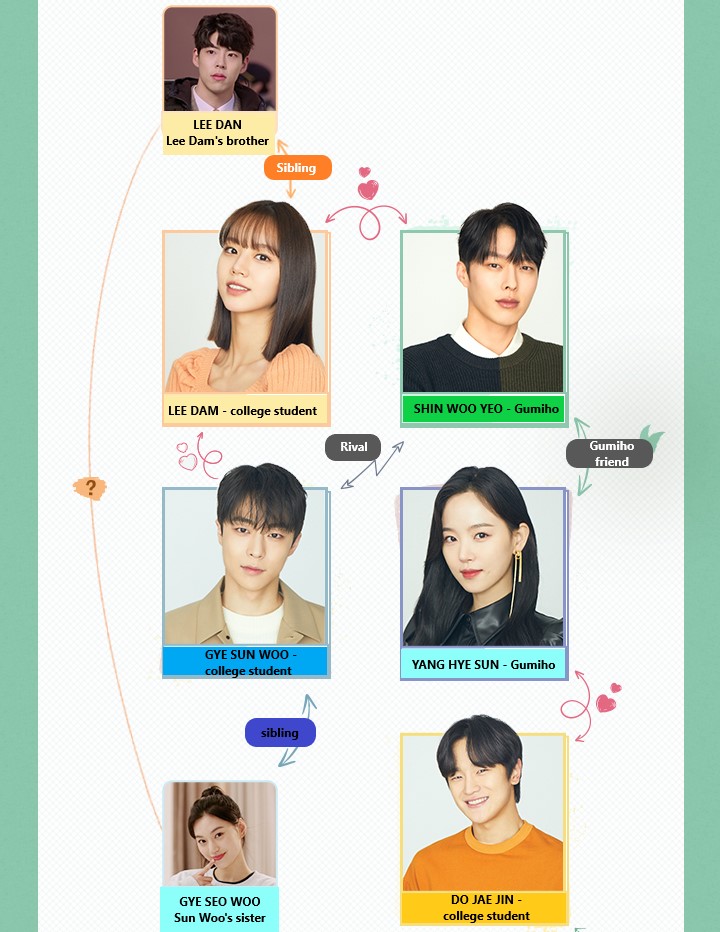 Shin Woo Yeo is 999 year old Gumiho who wants to be a human. Lee Dam is college student who unintentionally swallows Shin Woo Yeo's bead. As the consequences, they have to live together to protect the bead. Both characters completely have different personality. However, they end up falling in love. Meanwhile, Gye Sun Woo is Lee Dam's senior. Later, he falls for Lee Dam who keeps avoiding him. Yang Hye Sun is Shin Woo Yeo's Gumiho friend. Now she is a complete human. Do Jae Jin is Lee Dam's friend who falls in love with Yang Hye Sun. Yang Hye Sun and Do Jae Jin then becomes a couple.
My Roommate Is A Gumiho Original Soundtrack
"DOOR (Your Moon)" by Jung Sewoon
""My All" by Kim Nayoung
"Drawing of the Beginning" by Yoo Yeonjung (WJSN)
"One Step Closer" by Choi Nakta
"Nothing Left To Say" by Kassy
"Next To You" by Yang Dail
"You & I" by Youngjae (GOT7), Soyeon (Laboum)
"Moon" by CHEEZE
"Big Change" by Jung Yuji
Trailer Videos
Trailer 1 https://www.youtube.com/watch?v=oFhcqyih048
Trailer 2 https://www.youtube.com/watch?v=EQTGpY8m9uM
Teaser 1 https://www.youtube.com/watch?v=MOvM9V_QIl4
Teaser 2 https://www.youtube.com/watch?v=v2I3l_dovww
Teaser 3 https://www.youtube.com/watch?v=3u8JIGnnqKs
Teaser 4 https://www.youtube.com/watch?v=uL8lRdh5s3Y
Highlight https://www.youtube.com/watch?v=5Aqb_eTDfac
Awards & Nominations
N/A
My Roommate Is A Gumiho Trivia
My Roommate Is A Gumiho takes over tvN drama "Mouse" time slot on Wednesday and Thursday
The story is based on webtoon "Gan Ddeoreojineun Donggeo" written by Na
It becomes the first Korean TV series produced by iQIYI and a joint production between South Korea and China
Lee Hyeri reunites with Jang Ki Yong after TV series "Schoolgirl Detectives" in 2015
This drama also becomes the reunion project for Kang Han Na and Kim Do Wan after phenomenal drama "Start-Up" in 2020
It is the second project between Director Nam Sung Woo and Jang Ki Yong after movie "Kill It" in 2019