General Information
International Title: May I Help You
Original Title: 일당백집사 (romanization: Ildang baek jibsa)
Genre: Fantasy, Romance, Human
No. of Episode: 16
Airing Date: 2022.10.19 ~ 2022.12.08
Airing Slot: Wednesday – Thursday
Broadcasting Channel: MBC
International Distributor: Amazon Prime Video
Starring: Lee Hye Ri, Lee Jun Young,
Director: Shim So Yeon, Park Sun Young
Screenwriter: Lee Sun Hye
Highest Rating: TBA
Awards: TBA
Synopsis
'May I Help You' follows the mutual aid project between a funeral director Baek Dong Joo (Lee Hyeri) and Kim Jibsa (Lee Jun Young) who runs an errand company with a fee as low as 100 won. They work together to listen to the requests of the deceased.
May I Help You Cast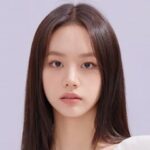 Character: Baek Dong Joo
Portrayed by: Hyeri
Hyeri's notable works: Reply 1988 (tvN/ 2015), Two Cops (MBC/ 2017), My Roommate is a Gumiho (tvN/ 2021)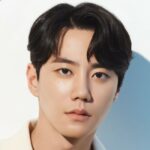 Character: Kim Taehee
Portrayed by: Lee Jun Young
Lee Jun Young's notable works: Avengers Social Club (tvN/ 2017), Class of Lies (OCN/ 2019), D.P (Netflix/ 2021)
Extended Cast
Song Deok Ho as Seo Hae An
Han Dong Hee as Tak Chung Ha
Tae In Ho as Lim Il Sub
Lee Kyu Han as Vincent
Oh Dae Hwan as Michael
Cameo & Special Appearance
TBA
Character Relationship Chart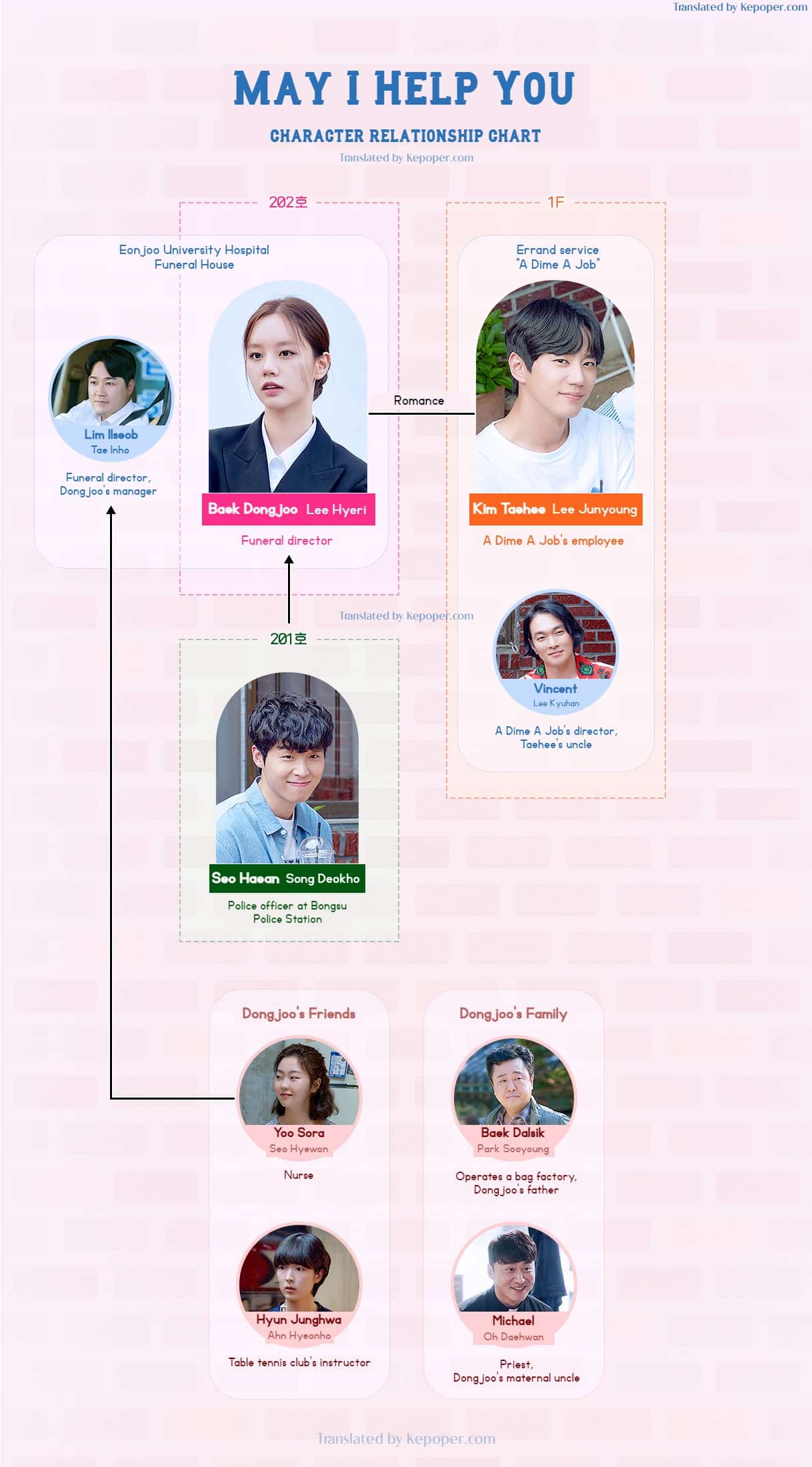 Original Soundtrack
TBA
Trailer Videos
TBA
Awards & Nominations
TBA
Trivia
Hyeri and writer Lee Sun Hye will collaborate seven years after 'Reply 1988'.
It will be MBC's first Wednesday-Thursday drama to be released in a year since 'On The Verge Of Insanity' in 2021.
It is also Lee Kyu Han's comeback project.