'PLAYGROUND' (produced by Big Hit Three Sixty) is a content specially presented by the two teams in celebration of the Lunar New Year. It is expected to show bright energy and strong chemistry between the seniors and juniors through various games.
As for the plot, in the first episode of 'PLAYGROUND', ENHYPEN joins the club introduced by TXT. Through the process of joining the club and fiery competition between the clubs, viewers can get a glimpse of the different charms of the two teams. In particular, the best club will receive support funds, which sparks curiosity about which club will get this benefit.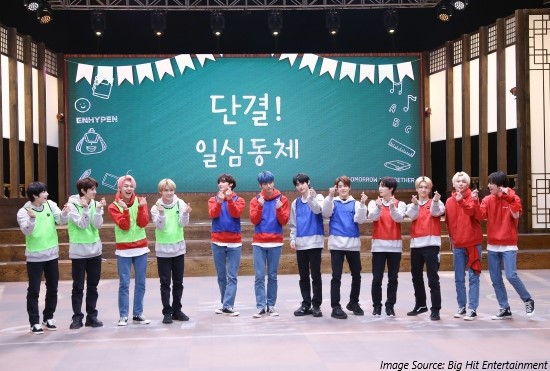 The second episode will feature "Mission Yutnori" to celebrate the Lunar New Year, a national holiday. From a warm-up game to acquire items that can be used advantageously for yutnori game, to a full-scale yutnori game, various missions will be given to the members. TXT and ENHYPEN will make the viewers laugh with their seriousness and burning winning desire.
TXT and ENHYPEN's variety show 'PLAYGROUND' will air its first episode on the JTBC2 channel at 8:00 AM on the 11th and the second episode at 8:00 AM on the 12th. Re-broadcasting is scheduled on the 14th at 10:00 AM with two episodes air consecutively through the JTBC4 channel.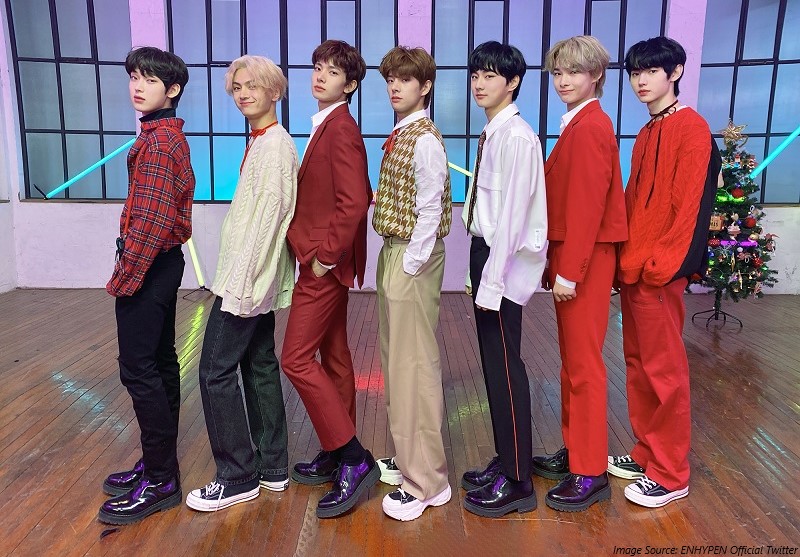 On the other hand, TXT came back with its third mini-album 'minisode1: Blue Hour' released last year. The mini-album ranked 25th on the Billboard's main album chart 'Billboard 200', proving the group's status as the representative of the fourth-generation K-Pop idol. Similarly, ENHYPEN also had its grand debut last year, achieving 4 rookie awards within two months of its debut. The group also being praised by leading foreign media as the best rookie of 2020.
(Source: Starnews via en.kepoper.com)