General Information
International Title: Yumi's Cell
Original Title: 유미의 세포들 (romanization: Yumi-e sepodeul)
Genre: Romance, Slice-of-life
No. of Episode: 14
Airing Date: 2021.09.17 ~ 2021.10.30
Airing Slot: Friday – Saturday
Broadcasting Channel: tvN
International Distributor: Rakuten VIKI
Starring: Kim Go Eun, Ahn Bo Hyun, Lee Yubi, Park Ji Hyun, Park Jinyoung (GOT7)
Director: Lee Sang Yeob
Screenwriter: Kim Yoon Joo, Kim Kyeong Ran
Highest Rating: –
Awards: –
Synopsis
It depicts the story of an ordinary office worker Yumi and how her brain cells influence her emotions in everyday life while she tries to recover from heartbreak. Yumi and her love cells started to feel the love spark after she met Goo Woong, a game developer.
Cast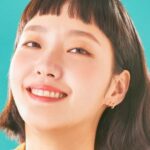 Character name: Kim Yumi
Portrayed by: Kim Go Eun
Kim Go Eun's notable works: Eungyo, Goblin, The King: Eternal Monarch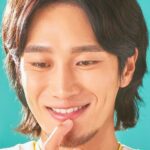 Character name: Goo Woong
Portrayed by: Ahn Bo Hyun
Ahn Bo Hyun's notable works: Military Prosecutor Doberman, My Name, Kairos, Itaewon Class, Her Private Life, Descendants of the Sun, etc
Extended Cast
Lee Yubi as Ruby
Park Ji Hyun as Seo Sae Yi
Park Jinyoung (GOT7) as Yoo Bobby
Jung Soon Won as Manager Nam
Sa Moon Young as Yumi's Love Cell (voice actor)
Shim Kyu Hyuk as Yumi's Reasoning Cell (voice actor)
Park Ji Yoon as Yumi's Emotion Cell (voice actor)
Kim Yeon Woo as Yumi's Fashion Cell (voice actor)
Lee Jang Won as Yumi's Appetite Cell (voice actor)
Lee Seul as Yumi's Flutter Cell (voice actor)
Cameo & Special Appearance
Ahn Young Mi as Yumi's Naughty Cell (cameo)
Choi Minho as Chae Woo Gi (special appearance)
Lee Sang Yi (undisclosed role)
Character Relationship Chart
N/A
Original Soundtrack
N/A
Trailer Videos
Teaser 1
Teaser 2
Main Preview
Awards & Nominations
N/A
Trivia
Based on Naver Webtoon 'Yumi's Cells' by Lee Dong Geon.
Yumi's original hairstyle in the webtoon blonde with a long bang.
First Korean drama combining CG animation and live-action.
'Yumi's Cells' is planned to be a seasonal drama.
It's Kim Go Eun's first Friday – Saturday drama after 'Goblin'.