General Information
International Title: One Ordinary Day
Original Title: 어느 날 (romanization: Eoneu nal)
Genre: Crime, Legal
No. of Episode: 8
Premiere Date: 2021.11.27
Airing Slot: –
Broadcasting Channel: Coupang Play
International Distributor: VIU
Starring: Kim Soo Hyun, Cha Seung Won
Director: Lee Myung Woo
Screenwriter: Kwon Soon Kyu
Highest Rating: –
Awards: TBA
Synopsis
The drama follows the story of Kim Hyun Soo (Kim Soo Hyun), an ordinary college student whose life hit rock-bottom after he is falsely accused of murder. In order to survive in the cruel legal system, he put his all to prove his innocence.
Kim Hyun Soo is receiving help from Shin Joong Han (Cha Seung Won), a mediocre lawyer who barely win any case. Despite having a poor reputation as a lawyer, Shin Joong Han is the only lawyer who reaches out to Kim Hyun Soo.
Cast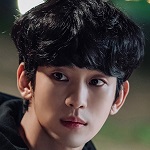 Character: Kim Hyun Soo
Portrayed by: Kim Soo Hyun
Kim Soo Hyun's notable works: Dream High (2011), Moon Embraces the Sun (2012), My Love from the Star (2013), It's Okay Not To Be Okay (2020)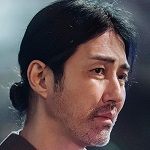 Character: Shin Joong Han
Portrayed by: Cha Seung Won
Cha Seung Won's notable works: The Great Love (2011), You're All Surrounded (2014), A Korean Odyssey (2017)
Extended Cast
Kim Sung Kyu as Do Ji Tae, "king" in the detention center
Lee Seol as Seo Soo Jin, rookie lawyer
Yang Kyung Won as Park Doo Sik, someone who goes to prison out of loyalty for his boss
Kim Shin Rok as Ahn Tae Hee, a perfectionist prosecutor aiming for the position of chief prosecutor
Kim Hong Pa as Park Sang Bum, a veteran detective
Jung Ji Ho as National Forensic Service employee
Kim Young Ah as Hong Jung Ah, National Institute of Forensic Sciences employee
Cameo & Special Appearance
TBA
Character Relationship Chart
TBA
Original Soundtrack
TBA
Trailer Videos
1st Teaser
2nd Teaser
3rd Teaser
Awards & Nominations
N/A
Trivia
Based on BBC series 'Criminal Justice'.
This will be Kim Soo Hyun and Cha Seung Won's first drama project with an OTT.
'One Ordinary Day' is the first original drama from Coupang Play.