Imagine you are trapped in high school and a huge wave of zombies are ready to attack. Nevertheless, you are not alone. A couple of friends remains safe too. If you undergo this kind of circumstance, which All of Us Are Dead character who will rescue you from zombie apocalypse? Watch out! You might end up survive or tragically turn to a zombie!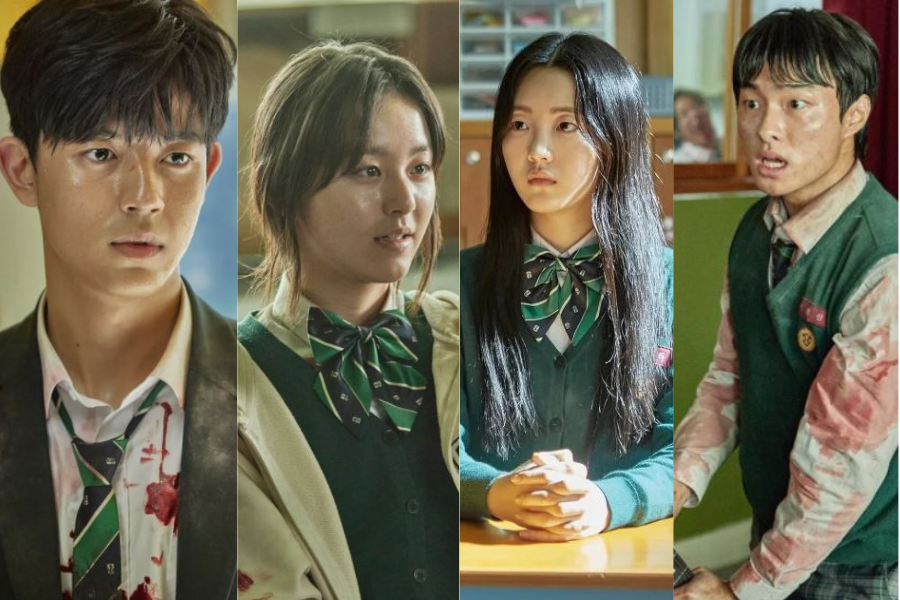 Question of

What type of high school student are you?

Nothing special, I'm just the ordinary student

The ordinary student who likes to hang out with friends

I'm cool and popular kid at school

Question of

Pick your MBTI (or closest to your actual result)

Question of

How is/was your friendship at school?

I just can get along with particular persons

I'm not that sociable but I try to be friendly and nice to them

I'm welcomed to make friends with anyone, either the good or the bad ones

I'm introvert and have no friends (but I wish I have ones)

Question of

What's your positive side / strength?

I might look clumsy but I'm actually brave inside

I love my friends and family

I'll do everything to protect my beloved friends

I might act cold but I do care for anyone

Question of

What's the key point of survival?