General Information
International Title: The Good Detective 2
Original Title: 모범형사2 (romanization: Mobeomhyungsa 2)
Genre: Action, Thriller, Mystery, Drama
No. of Episode: 16
Airing Date: Jul 30, 2022 – Sep 18, 2022
Airing Slot: Saturday, Sunday
Broadcasting Channel: jTBC
International Distributor: TBA
Starring: Son Hyun Joo, Jang Seung Jo
Director: Jo Nam Gook
Screenwriter: Choi Jin Won
Highest Rating: TBA
Awards: TBA
Synopsis
Stronger enemy appeared than before, challenging the power of justice. When justice is defeated, people are frustrated by the harsh reality.
Now the detectives from the western part of Incheon have reunited. Kang Do Chang (Son Hyun Joo), eventhough he have neither money nor strength, but he lives with the pride of being a detective. Together with Oh Ji Hyeok (Jang Seung Jo), they bring out the justice to the innocent victim.
Undoubtly, they aim to catch the real culprit. Where only criminals are caught and the innocence are released. However, they uncover another truth hidden behind the serial killings.
Cast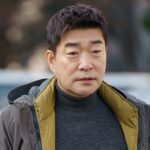 Character: Kang Do Chang
Portrayed by: Son Hyun Joo
Son Hyun Joo's notable works: When Spring Comes (2022), Hansan: Rising Dragon (2022)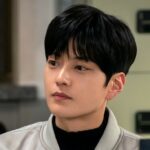 Character: Oh Ji Hyuk
Portrayed by: Jang Seung Jo
Jang Seung Jo's notable works: Snowdrop (JTBC / 2021), The Good Detective (JTBC / 2020), Chocolate (JTBC / 2019-2020), Encounter (tvN / 2018-2019)
Extended Cast
Kim Hyo Jin as Cheon Nana
Jung Moon Sung as Woo Tae Ho
Cha Rae Hyung as Kwon Jae Hong
Jung Soon Won as Ji Man Goo
Kim Ji Hoon as Byun Ji Woong
Kim Myung Joon as Shim Dong Wook
Son Jong Hak as Moon Sang Beom
Jo Hee Bong as Woo Bong Shik
Lee Ha Eun as Lee Eun Hye
Baek Eun Hye as Kang Eun Hee
Choi Dae Hoon as Cheon Sang Woo
Park Won Sang as Choi Yong Geun
Park Geun Hyung as Jung In Beom
Hong Seo Young as Moon Bo Kyung
Lee Joong Ok as Jang Ki Jin
Kim In Kwon as Lee Sung Gon
Song Young Chang
Cameo & Special Appearance
TBA
Character Relationship Chart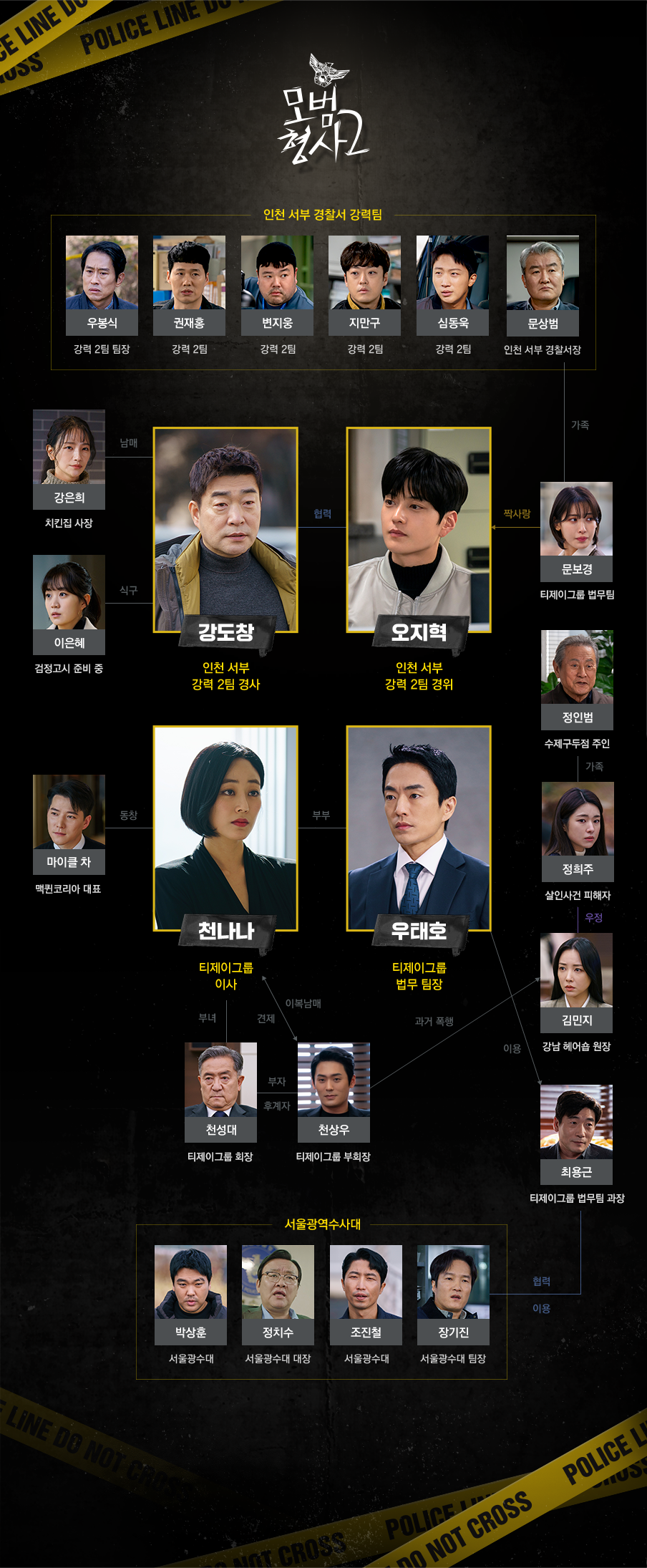 Original Soundtrack
TBA
Trailer Videos
Awards & Nominations
TBA
Trivia
"The Good Detective 2" takes over the JTBC's Saturday & Sunday 22:30 time slot previously occupied by "Cleaning Up."
Filming finished May, 2022.