General Information
International Title: The King's Affection
Original Title: 연모 (romanization: Yeonmo)
Genre: Period, Romance
No. of Episode: 20
Airing Date: 2021.10.11 ~ 2021.12.14
Airing Slot: Monday – Tuesday
Broadcasting Channel: KBS2
International Distributor: Netflix
Starring: Park Eun Bin, Rowoon, Nam Yoon Su, Choi Byungchan, Bae Yoon Kyung, Jung Chae Yeon
Director: Song Hyun Wook, Lee Hyun Suk
Screenwriter: Han Hee Jung
Highest Rating: TBA
Awards: TBA
Synopsis
The fictional Joseon era drama tells the story of Lee Hwi (Park Eun Bin), a disguised female crown prince. The story begin when Crown Princess gave birth to twins, which was considered a bad omen during the Joseon era. The royal family decides to execute the female twin, but Crown Princess tries to save her daughter by hiding her out of the palace.
Unfortunately, the male twin Lee Hwi died from a disease. Crown Princess brings back her daughter and raises her as a boy in place to Lee Hwi, the Crown Prince. Things start to get messy after Lee Hwi falls in love with his tutor, Jung Ji Woon (Rowoon).
Cast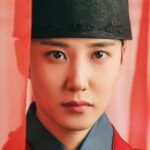 Character: Lee Hwi
Portrayed by: Park Eun Bin
Park Eun Bin's notable works: The Ghost Detective (2018), Hot Stove League (2019-2020), Do You Like Brahms? (2020)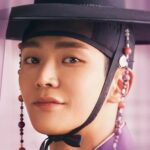 Character: Jung Ji Woon
Portrayed by: Rowoon
Rowoon's notable works: Where Stars Land (2018), Extraordinary You (2019), She Would Never Know (2021)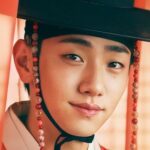 Character: Lee Hyun
Portrayed by: Nam Yoon Su
Nam Yoon Su's notable works: Extracurricular (2020), Birthcare Center (2020), Beyond Evil (2021)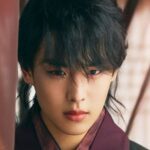 Character: Kim Ga On
Portrayed by: Choi Byungchan
Choi Byungchan's notable works: Live On (2020)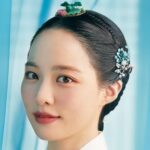 Character: Shin So Eun
Portrayed by: Bae Yoon Kyung
Bae Yoon Kyung's notable works: Doctor Prisoner (2019), Hi Bye, Mama! (2020), Undercover (2021)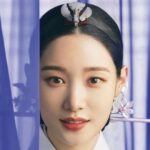 Character: Noh Ha Kyung
Portrayed by: Jung Chae Yeon
Jung Chae Yeon's notable works: To. Jenny (2018), My First Love (2019)
Extended Cast
Lee Pil Mo as Ye Jong
Bae Soo Bin as Jung Seok Jo
Kim Taek as Prince Won San
Kim In Kwon as Yang Moon Soo
Choi Myung Bin as Young Lee Hwi
Park Eun Hye as Mrs. Kim
Jang Se Hyun as Ji Geum
Kim Seo Ha as Prince Chang Woon
Lee Il Hwa as Great Queen Dowager
Ko Woo Rim as Young Jung Ji Woon
Sung Nam as Prince Chang Cheon
Baek Hyun Joo as Kim Sang Gung
No Sang Bo as Park Beom Doo
Cameo & Special Appearance
Han Chae Ah as Queen Jang Sun
Son Yeo Eun (undisclosed role)
Son Jong Hak (undisclosed role)
Kim Gun (undisclosed role)
Character Relationship Chart
TBA
Original Soundtrack
TBA
Trailer Videos
Awards & Nominations
TBA
Trivia
This drama is adapted from comic with the same title by Lee So Young.
This is Park Eun Bin's first sageuk piece in 7 years after 'Secret Door'.
'The King's Affection' is Rowoon's first historical piece, although he did shoot some historical scenes for 'Extraordinary You'.
Nam Yoon Su takes on a challenge in historical drama for the first time.
The male leads are all above 180 cm.
The filming began in April 2021 and took place in Jeonju, Mungyeong, Hadong, Yongin, and Andong.
One of the supporting actors was diagnosed with coronavirus on July 24, halting the drama filming for two weeks.
'The King's Affection' has been selected and supported as excellent broadcast video content by the Ministry of Culture, Sports and Tourism and the Korea Creative Content Agency.