General Information
International Title: Crash Landing on You
Original Title: 사랑의 불시착 (romanization: Sarangui Bulshichak)
Genre: Military, Political, Drama, Romance
No. of Episode: 16
Airing Date: 2019.12.14 ~ 2020.02.16
Airing Slot: Saturday & Sunday 21:00 KST
Broadcasting Channel: tvN
International Distributor: Netflix
Starring: Hyun Bin, Son Yejin, Seo Jihye, Kim Junghyun
Director: Lee Junghyo
Screenwriter: Park Jieun
Highest Rating: 21.683% (Nationwide)
Awards: Best Supporting Actress (Kim Sunyong) in 2020 (56th) BaekSang Arts Awards
Synopsis
A South Korean conglomerate heiress (Yoon Seri) accidentally makes emergency landing in North Korea due to paragliding. She meets North Korean army officer (Ri Jeonghyeok). Later, Ri Jeonghyeok falls in love with Yoon Seri and tries to protect her from enemies. Furthermore, he helps her to get back home.
Main Cast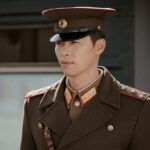 Character name: Ri Jeonghyeok
Actor name: Hyun Bin
Hyun Bin's notable works: Memories of the Alhambra, Hyde Jekyll Me, Secret Garden, My Name is Kim Samsoon, The Negotiation, Confidential Assignment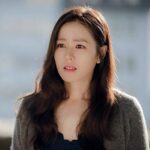 Character name: Yoon Seri
Actress name: Son Yejin
Son Yejin's notable works: Thirty Nine, Something in the Rain, Don't Look Back : The Legend of Orpheus, Personal Taste, The Negotiation, The Last Princess, The Pirates, My Wife Got Married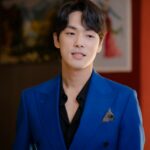 Character name: Gu Seungjung
Actor name: Kim Junghyun
Kim Junghyun's notable works: Mr. Queen, The Time, Welcome to Waikiki, School 2017, Jealousy Incarnate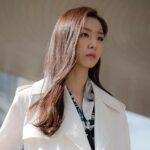 Character name: Seo Dan
Actress name: Seo Jihye
Seo Jihye's notable works: Dr. Brain, Dinner Mate, Jealousy Incarnate, Punch, 49 Days, Heart Surgeons
Extended Cast
Yang Kyungwon as Pyo Chisoo
Yoo Subin as Kim Jumeok
Lee Sinyoung as Park Kwangbeom
Tang Joonsang as Geum Eundong
Kim Sunyooung as Na Wolsook
Kim Jungnan as Ma Yeongae
Cha Cheonghwa as Yang Okgeum
Jang Soyeon as Hyeon Myeongsoon
Nam Kyungeup as Yoon Jeungpyeong
Pang Eunjin as Han Jeongyeon
Choi Daehoon as Yoon Sejun
Hwang Woo Suelhye as Do Hyeji
Park Hyoungsoo as Yoon Sehyeong
Yoon Jimin as Go Sanga
Jeon Kukhwan as Ri Chungryeol
Ha Seokjin as Ri Muhyeok
Jung Aeri as Kim Yunhui
Jang Hyejin as Go Myeongeun
Park Myounghoon as Go Myeongseok
Go Kyupil as Hong Changsik
Lim Chulsoo as Park Suchan
Hong Woojin as Cheon Subok
Yoon Sanghoon as Manager Oh
Oh Manseok as Cho Cheolgang
Kim Youngmin as Jung Manbok
Oh Hangyeol as Jeong Upil
Kim Taeyeon as Yoon Seri (young)
Kim Seungchan as Ri Jeonghyeok (young)
Cameo & Special Appearance
Jung Kyungho as Cha Sangwoo (Ep. 1,5,7)
Park Sungwoong as North Korean taxi driver (Ep. 4)
Na Younghee as North Korean boutique owner (EP. 7)
Kim Soohyun as North Korean spy (Ep. 10)
Kim Sook as North Korean fortune teller (Ep. 11,16)
Choi Jiwoo as herself (Ep. 13)
Character Relationship Chart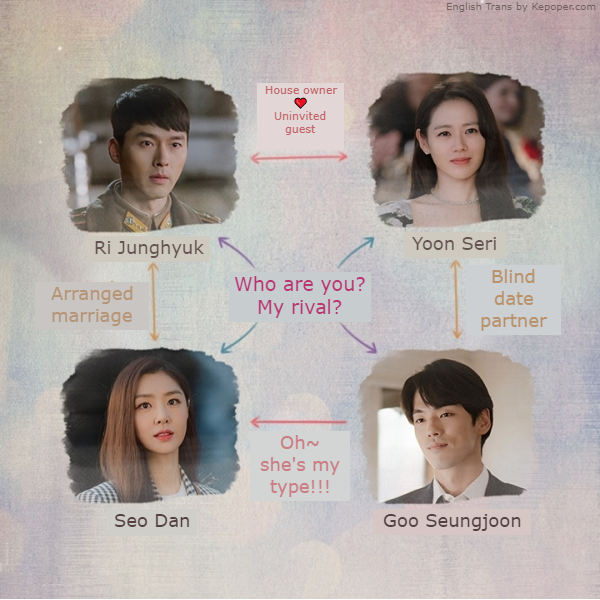 Ri Jeonghyeok and Yoon Seri are in mutual relationship. They fall in love each other after "emergency landing". On the other hand, Seo Dan loves Ri Jeonghyeok and they are planned to engage. Gu Seungjung is Yoon Seri's ex fiance. However, Gu Seungjung falls for Seo Dan. Later, Seo Dan and Gu Seungjung get closer and develop their feeling.
Original Soundtrack
"But It's Destiny" by 10cm
"Flower" by Yoon Mirae
"Sunset" by Davichi
"Here I Am Again" by Baek Yerin
"Someday" by Kim Jaehwan
"Sigriswil" by Kim Kyunghee
"Photo of My Mind" by Song Gain
"The Hill of Yearning" by April 2
"All of My Days" by Sejeong (Gugudan)
"Like You" by So Soobin & Sohee
"Let Us Go" by Crush
"Give You My Heart" by IU
Crash Landing on You Trailer Videos
Awards & Nominations
2020 (56th) BaekSang Arts Awards – Best Supporting Actress (Kim Sunyoung)
Crash Landing on You Trivia
This drama is inspired by the true story of Korean actress Jung Yang when she was sailing. Due to the big waves, her boat was swept away and almost crossed 38th parallel (North and South Korea border).
Screenwriting process is assisted by North Korean defector, Kwak Moonwan. He becomes an adviser for writing team. He formerly studied film directing in Pyongyang. Moreover, he used to be an elite security force member for the Kims.
The drama takes place in 3 countries: South Korea, Switzerland, and Mongolia
Several scenes in North Korea are not actually filmed in there but in South Korean like Jeju Hallasan National Park, Taean Village, Commodore Hotel Busan
It is also filmed in Ulaanbaatar, Mongolia instead of North Korea
Crash Landing on You breaks the record in tvN history for the highest ratings with average rating of 21.683% (nationwide)
It is the second drama of Seo Jihye and Kim Junghyun together after Jealousy Incarnate
There is a North Korean defector in this drama: Kim Nara
Hyun Bin and Son Yejin receive Most Popular Actor & Actress award in 2020 (56th) BaekSang Arts Awards
Kim Sunyoung wins Best Supporting Actress in 2020 (56th) BaekSang Arts Awards
Seo Jihye receives Icon Award in 2020 (56th) BaekSang Arts Awards