General Information
International Title: Under the Queen's Umbrella
Original Title: 슈룹 (romanization: Shuroop)
Genre: Historical, Black comedy
No. of Episode: 16
Airing Date: 2022.10.15 ~ 2022.12.04
Airing Slot: Saturday – Sunday
Broadcasting Channel: tvN
International Distributor: Netflix
Starring: Kim Hye Soo, Kim Hae Sook, Choi Won Young, Kim Eui Sung
Director: Kim Hyung Sik
Screenwriter: Park Ba Ra
Highest Rating: TBA
Awards: TBA
Synopsis
'Under the Queen's Umbrella' follows the story of hot-blooded Queen Hwaryeong (Kim Hye Soo) who deals not only with the palace's affairs but also with her family. Although the queen is supposed to live with elegance and dignity, she "gives up" her grace to educate the troublemaker princes.
Under the Queen's Umbrella Cast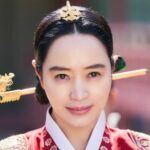 Character: Queen Hwaryeong
Portrayed by: Kim Hye Soo
Kim Hye Soo's notable works: Tazza (2006), The Thieves (2012), The Face Reader (2013), Signal (tvN/ 2016), Hyena (SBS/ 2020), Juvenile Justice (Netflix/ 2022)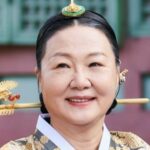 Character: Queen Dowager
Portrayed by: Kim Hae Sook
Kim Hae Sook's notable works: Wang's Family (KBS2/ 2013), Mother of Mine (KBS2/ 2019), Hospital Playlist (tvN/ 2020~2021)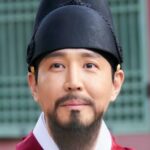 Character: King Lee Ho
Portrayed by: Choi Won Young
Choi Won Young's notable works: Twenty Again (tvN/ 2015), SKY Castle (JTBC/ 2018), Doctor Prisoner (KBS2/ 2019), Mystic Pop-up Bar (JTBC/ 2020)
Extended Cast
Chaerin as young Im Hwa Ryeong
Moon Sangmin as Grand Prince Seongnam
Yoon Sang Hyun as Grand Prince Muan
Yoo Seon Ho as Grand Prince Gyeseong
Park Ha Jun as Grand Prince Ilyeong
Ok Ja Yeon as Royal Consort Gwi In Hwang, later demoted to Royal Consort Sookwon
Kim Ga Eun as Royal Consort So Yong Tae
Woo Jun Won as Royal Consort Go
Kang Chan Hee as Prince Uiseong
Kim Min Gi as Prince Bogum
Moon Seong Hyun as Prince Simso
Kim Eui Sung as Chief State Councillor Hwang Won Hyeong
Jang Hyun Sung as Minister of War Yoon Soo Kwang
Oh Ye Ju as Yoon Cheongha
Jeon Hye Won as Cho Wol
Seo Yi Sook as Deposed Queen Yoon
Shin Soo Jeong as Royal Consort Kim
Song Young Ah as Royal Consort Choi
Lee Ha Young as Royal Consort Moon
Lee Hwa Kyum as Royal Consort Ok
Lee So Hee as Special Court Lady Park
Shin Ian as Prince Yeongmin
Hong Jae Min as Prince Hodong
Kim Young Jae as Chief Royal Secretary Min Seung Yoon
Lee Jung Eun as Court Lady Nam
Yoo Yeon as Court Lady Oh
Park Jun Myeon as Court Lady Shin
Kim Seung Soo as Park Kyung Woo
Han Dong Hee as Crown Princess Min
Seo Woo Jin as Grand Heir
Kim Jae Bum as Physician Kwon
Kwon Hae Hyo as Master Toji
Tae Won Seok as Seo Ham Deok
Yoon Seul as Mak Ryeo
Jo Ah Young as Min Seung Yoon's eldest daughter
Cameo & Special Appearance
Bae Inhyuk as Crown Prince
Rain as a passerby
Ahn Yong Joon as the representative of Sungkyunkwan scholars
Character Relationship Chart

Original Soundtrack
TBA
Trailer Videos
Awards & Nominations
TBA
Trivia
This will be Kim Hye Soo's first period drama in 20 years after 'Jang Hee Bin'.