General Information
International Title: Bloody Heart/ Red Single Heart
Original Title: 붉은 단심 (romanization: Bulgeun danshim)
Genre: Period, Romance
No. of Episode: TBA
Airing Date: 2022.05.02 ~ TBA
Airing Slot: Monday – Tuesday, 21:30
Broadcasting Channel: KBS2
International Distributor: TBA
Starring: Lee Joon, Kang Han Na, Jang Hyuk
Director: Yoo Young Eun
Screenwriter: Park Pil Joo
Highest Rating: TBA
Awards: TBA
Synopsis
'Bloody Hearts' tells the stories Joseon's dynasty successor Lee Tae (Lee Joon) who strive to hold absolute power in the kingdom. In his attempt to realize this goal, Lee Tae is challenged by Park Gye Won (Jang Hyuk), a powerful politician who helped his father overthrow the previous king. Meanwhile, Yoo Jung (Kang Han Na) is forced to be the queen in order to survive bloody battles in the palace.
Cast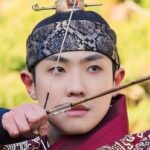 Character: Lee Tae
Portrayed by: Lee Joon
Lee Joon's notable works: Gap-dong (tvN/ 2014), Heard It Through the Grapevine (SBS/ 2015), Luck Key (2016), My Father is Strange (KBS2/ 2017), The Silent Sea (Netflix/ 2021), Bulgasal (tvN/ 2021)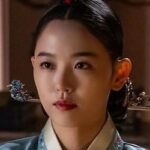 Character: Yoo Jung
Portrayed by: Kang Han Na
Kang Han Na's notable works: Scarlet Heart Ryeo (SBS/ 2016), Familiar Wife (tvN/ 2018), Designated Survivor 60 Days (tvN/ 2019), Start Up (tvN/ 2020)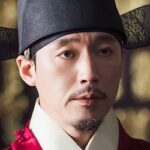 Character: Park Gye Won
Portrayed by: Jang Hyuk
Jang Hyuk's notable works: Deep Rooted Tree (SBS/ 2011), Fated to Love You (MBC/ 2014), Voice Season 1 (OCN/ 2017), Money Power (MBC/ 2017)
Extended Cast
Park Ji Yeon as Choi Ga Yeon
Heo Sung Tae as Cho Won Pyo
Ha Do Kwon as Jung Eui Kyun
Choi Ri as Cho Yeon Hee
Cha Sun Bae as Eunuch Heo
Yoon Seo Ah as Ddong Geum
Park Seong Yeon as Court Lady Choi
Lee Tae Ri as Park Nam Sang
Lee Chang Jik (undisclosed role)
Oh Seung Hoon (undisclosed role)
Character Relationship Chart
TBA
Original Soundtrack
TBA
Trailer Videos
TBA
Awards & Nominations
TBA
Trivia
'Red Single Heart' is Jang Hyuk and Kang Han Na's second project together, the two acted in the movie 'Empire of Lust' back in 2015.
The drama marks Kang Han Na's first appearance in a KBS drama.