General Information
International Title: Dear X Who Doesn't Love Me
Original Title: 나를 사랑하지 않는 X에게 (romanization: Nareul Saranghaji Atneun Xege)
Genre: Romance, Drama
No. of Episode: 10
Airing Date: July 14, 2022 ~ July 28, 2022
Airing Slot: Thursday
Broadcasting Channel: TVING
International Distributor: Viki, iQiyi, VIU
Starring: Han Ji Hyo, Kim Do Young
Director: Go Jae Hong
Screenwriter: Go Jae Hong, Hwang Hye Ji
Highest Rating: TBA
Awards: N/A
Synopsis
Seo Hee Soo (Han Ji Hyo) is smart and beautiful college student who wants to become a song lyricist. But she has low self-esteem and zero experience with guys. She happens to find a mysterious lyric notebook that makes anyone fall in love with her for a month when she writes it. Since she desperately want to find a guy, she can't resist the temptation to try the notebook. Soon Seo Hee Soo soon gets involved with different men. Her best friend Jung Shi Ho (Do Young) is the only one who knows about Seo Hee Soo's magical notebook. Will Hee Soo be able to handle complications of having guys lining up for her after so long being unpopular college student?
Cast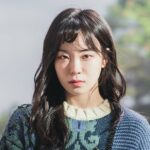 Character: Seo Hee Soo
Portrayed by: Han Ji Hyo
Han Ji Hyo's notable works: Business Proposal (SBS / 2022), Hospital Playlist 2 (tvN / 2021)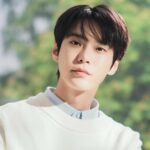 Character: Jung Si Ho
Portrayed by: Kim Do Young
Kim Do Young's notable works: main vocalist of NCT (subunits NCT 127 and NCT U), Cafe Midnight Season 3: The Curious Stalker
Extended Cast
Kwon Ah Reum as Park Se Jin
Son Hyun Woo as Kim Gang Wook
Kim Ji Hoon as Park Joon Young
Cameo & Special Appearance
Bang Jae Min   Kim Do Bin
Choi So Yool as Seo Hee Soo (Young)
Lim Yun Bi as Seo Hee Soo's mother
Park Seung Tae as Seo Hee Soo's grandmother
Character Relationship Chart
N/A
Original Soundtrack
'Ask Me Out' (고백해줘요) by Lee Min Hyuk (이민혁)
'Do What You Like' by HANRORO (한로로)
Trailer Videos
Awards & Nominations
N/A
Trivia
The third drama of Doyoung NCT after Café Midnight and Marie Antoinette.