General Information
International Title: Little Women
Original Title: 작은 아씨들 (romanization: Jageun Assideul)
Genre: Drama, Family
No. of Episode: 12
Airing Date: Aug 27, 2022 ~ Oct 2, 2022
Airing Time: Saturday & Sunday, 21:10
Broadcasting Channel: tvN
International Distributor: Netflix
Starring: Kim Go Eun, Nam Ji Hyun, Park Ji Hoo
Director: Kim Hee Won
Screenwriter: Jung Seo Kyung
Highest Rating: TBA
Awards: TBA
Synopsis
This drama is about three sisters who grew up in poverty and their journey against wealthiest family in the nation. The eldest daughter is Oh In Joo (Kim Go Eun). Since growing up in extreme poverty, she realized how money can be her guardian. That's why she wants to protect her family with money. Her dream is to live normal like other people, but the truth is otherwise.
The second in line is Oh In Kyung (Nam Ji Hyun). She is not as money oriented as her older sister. She has always been poor, and still poor, but she never bows her head for money. She always does the 'right thing'. Once she becomes a journalist, she starts digging for the truth about mysterious incident she has been facing.
The youngest one of the three sisters is Oh In Hye (Park Ji Hoo) who overwhelmed by the love of her older sisters. Due to her natural drawing skills, she enters an art high school.
Cast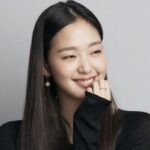 Character: Oh In Joo
Portrayed by: Kim Go Eun
Kim Go Eun's notable works: The King: Eternal Monarch (SBS/ 2020), Yumi's Cells (tvN/ 2021)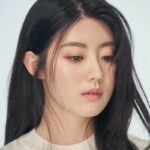 Character: Oh In Kyung
Portrayed by: Nam Ji Hyun
Nam Ji Hyun's notable works: 100 Days My Prince (tvN/ 2019), 365: Repeat the Year (MBC/ 2020), DramaFesta: Off Route(JTBC/ 2021/ One-act drama)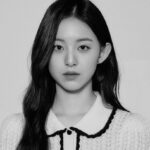 Character: Oh In Hye
Portrayed by: Park Ji Hoo
Park Ji Hoo's notable works: All of Us Are Dead (Netflix/ 2021), Beautiful World (JTBC/ 2019)
Extended Cast
Wi Ha Joon as Choi Do Il
Uhm Ji Won as Won Sang Ah
Uhm Ki Joon as Park Jae Sang
Kang Hoon
Kim Mi Sook
Special Appearance
TBA
Character Relationship Chart
TBA
Original Soundtrack
TBA
Trailer Videos
TBA
Awards & Nominations
TBA
Trivia
Based on the novel of the same name by Louisa May Alcott