General Information
International Title: From Now On, Showtime! (alternate title: It's Showtime!)
Original Title: 지금부터, 쇼타임! (romanization: Jigeumbuteo syotaim)
Genre: Fantasy, Romance, Comedy
No. of Episode: TBA
Airing Date: 2022.04.23 ~ 2022.06.12
Airing Slot: Saturday 20:40 & Sunday 21:00
Broadcasting Channel: MBC
International Distributor: VIU, RakutenVIKI
Starring: Park Hae Jin, Jin Ki Joo, Jung Jun Ho
Director: Lee Hyung Min, Jung Sang Hee
Screenwriter: Ha Yoon Ah
Highest Rating: TBA
Awards: TBA
Synopsis
'From Now On, Showtime!' follows the story of a joint investigation between a famous and charismatic magician Cha Cha Woong (Park Hae Jin), and an enthusiastic policewoman Go Seul Hae (Jin Ki Joo). They are also receiving help from ghosts, one of them being General Choi Geom (Jung Joon Ho) —a spirit that has been protecting Cha Woong's family for generations.
Cast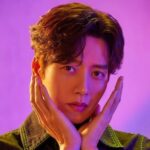 Character: Cha Cha Woong
Portrayed by: Park Hae Jin
Park Hae Jin's notable works: East of Eden (MBC/ 2009), My Daughter Seoyoung (KBS2/ 2012), My Love from the Star (SBS/ 2013), Cheese in the Trap (tvN/ 2016), Kkondae Intern (MBC/ 2020)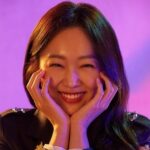 Character: Go Seul Hee
Portrayed by: Jin Ki Joo
Jin Ki Joo's notable works: Little Forest (2018), Misty (jtbc/ 2018), Come and Hug Me (MBC/ 2018), Homemade Love Story (KBS2/ 2020)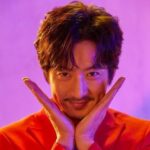 Character: Choi Geom
Portrayed by: Jung Joon Ho
Jung Joon Ho's notable works: Iris (KBS2/ 2009), SKY Castle (jtbc/ 2018), True Beauty (tvN/ 2020)
Extended Cast
Jung Suk Yong as Nam Sang Goon
Ko Kyu Pil as Ma Dong Chul
Park Seo Yeon as Kang A Reum
Kim Won Hae as Cha Sa Geum
Cha Mi Kyung as Na Geum Ok
Jang Ha Eun as Cheon Ye Ji
Kim Jong Tae as Ko Young Sik
Kim Jong Hoon as Seo Hee Soo
Jung Jae Sung as Seo Chang Ho
Choi Moo In as Min Hong Sik
An Joong Kwon as Kim Il Kyung
Kim Hee Jae as Lee Yong Ryul
Yang Joo Ho as Byun Tae Sik
Choi Young Woo as Ahn Chi Hoon
Seo Dong Hyun (undisclosed role)
Ha Sung Kwang (undisclosed role)
Lee Eun Gyul (undisclosed role)
Special Appearance
Choi Sung Won as Newlywed groom
Shin Hyun Joon (undisclosed role)
Character Relationship Chart
TBA
Original Soundtrack
'Freak Show' by Jeon Soyeon
Trailer Videos
Awards & Nominations
TBA
Trivia
The drama is written by Ha Yoon Ah who wrote 'Mystic Pop-up bar'.
The first script reading session was held on October 6, 2021.