General Information
International Title: The Uncanny Counter/ Amazing Rumor (Literal title)
Original Title: 경이로운 소문 (romanization: Gyeongirowoon Somoon)
Genre: Fantasy, Thriller, Mystery
No. of Episode: 16
Airing Date: 2020.11.28 – 2021.01.24
Airing Slot: Saturday & Sunday 22:30 KST
Broadcasting Channel: OCN
International Distributor: Netflix
Starring: Jo Byeong Gyu, Kim Sejeong, Yu Jun Sang, Yum Hye Ran
Director: Yoo Sun Dong
Writer: Jang Yi Bi (webtoon), Yeo Ji Na (Ep. 1-12), Yoo Sun Dong (Ep. 13), Kim Sae Bom (Ep. 14-16)
Highest Rating: 10.999% (Nationwide)
Awards: 57th Baeksang Arts Awards for Best Supporting Actress (Yum Hye Ran)
Synopsis
The Uncanny Counter is Korean mystery drama about a group of special people called "Counter". This group consists of four members: So Mun, Do Ha Na, Ga Mo Tak, and Chu Mae Ok. They have one mission: hunting the demon spirits. Amazingly, each member has own special ability. Besides, they disguise as noodle restaurant employees to hide their mission.
Main Cast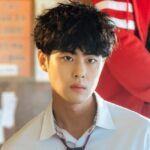 Character name: So Mun
Actor name: Jo Byeong Gyu
Jo Byeong Gyu's notable works: Hot Stove League, Arthdal Chronicles, SKY Castle, Dokgo Rewind, Radio Romance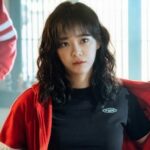 Character name: Do Ha Na
Actress name: Kim Sejeong
Kim Se Jeong's notable works: I Wanna Hear Your Song, School 2017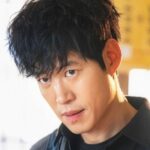 Character name: Ga Mo Tak
Actor name: Yu Jun Sang
Yu Jun Sang's notable works: Graceful Friends, Liver or Die, Falsify, Pied Piper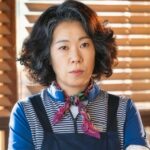 Character name: Chu Mae Ok
Actress name: Yum Hye Ran
Yum Hye Ran's notable works: The Devil Judge, Mystic Pop-up Bar, When the Camellia Blooms, Life, Lawless Lawyer
Extended Cast
Ahn Suk Hwan as Choi Jang Mul
Moon Sook as Wi Gen
Kim So Ra as Kim Gi Ran
Eun Ye Jun as Woo Shik
Lee Chan Hyung as Kwon Su Ho
Woo Mi Hwa as prosecutor
Lee Hong Nae as Ji Chung Shin
Ok Ja Yeon as Baek Hyang Hee
Kim Eun Soo as Kim Woong Min
Lee Ji Won as Im Ju Yeon
Jung Won Chang as Shin Hyuk Woo
Kim Min Ho as Baek Jun Kyu
Yun Ju Sang as Ha Seok Gu
Lee Joo Sil as Jang Chun Ok
Choi Yoon Young as Kim Jung Yeong
Lee Kyung Min as Kang Han Wool
Son Kang Guk as Choi Su Ryong
Choi Kwang Il as Shin Myung Hwi
Jeon Jin Oh as Noh Chang Kyu
Kim Seung Hoon as Noh Hang Kyu
Lee Do Yeob as Cho Tae Shin
Kim Jung Jin as Jang Hye Kyung
Kim Yi Kyung as Kim Yeong Nim
Cameo & Special Appearances
Jeon Seok Ho as So Gwon
Son Yeo Eun as Ha Mun Young (Ep. 1, 2, 16)
Sung Ji Ru as Jang Cheol Jung (Ep. 1, 16)
Lee Sun Bin as Heo Hee Young (Ep. 1, 3)
Lee Jin Kwon as subordinate (Ep. 12)
Choi Go as orphan (Ep. 13-14)
Son Ho Jun as Oh Jeong Gu (Ep. 15)
Lim Ji Kyu as Dong pal (Ep. 15)
Character Relationship Chart
Counter is a group name of demon hunters. It consists of four main members with special ability. They disguise as noodle restaurant employees. In order to execute the mission, they have spirit partners from Yung. So Mun is the newest member who works as part-time server. He is possessed by one of Yung spirits, Wi Gen. Do Ha Na is server in the restaurant and possessed by Woo Shik. She is able to sense demon spirit from hundreds of kilometres away. Meanwhile, Ga Mo Tak is a former police officer and assistant chef at the restaurant. Kim Gi Ran is his Yung spirit partner. Next, Chu Mae Ok is the chef at the restaurant. Her Yung spirit partner is Su Ho or her late son.
Original Soundtrack
"Meet Again" by Kim Sejeong
"Close Your Eyes" by Isaac Hong
"No Problem" by Dvwn
Trailer Videos
Trailer https://www.youtube.com/watch?v=rI55SRM6uhs
Teaser 1 https://www.youtube.com/watch?v=JwP_KS9RUEM
Teaser 2 https://www.youtube.com/watch?v=zcACr04gyds
Teaser 3 https://www.youtube.com/watch?v=jnNiY-W-nJM
Teaser 4 https://www.youtube.com/watch?v=EyDHtPV5CT8
Awards & Nominations
2021 (57th) Baeksang Arts Awards: Best Supporting Actress (Yum Hye Ran) – May 13, 2021
The Uncanny Counter Drama Trivia
The Uncanny Counter drama is based on Daum Webtoon "Gyeongirowoon Somoon" written by Jang Yi
It takes over OCN weekend drama time slot which is previously occupied by "Search"
This drama was originally planned for 12 episodes but it changed to 16 episodes
The Uncanny Counter becomes OCN drama with highest rating reaching two digit rate in 12th episode
At first, the script was written by Yeo Ji Na (episode 1-12). Due to different point of view, she decided to leave after episode 12. Director Yoo Sun Dong continued to write the script of episode 13
Kim Sae Bom finished writing the script for three final episodes