General Information
International Title: Today's Webtoon
Original Title: 오늘의 웹툰 (romanization: Oneuleui Webtun)
Genre: Business, Comedy, Life, Drama
No. of Episode: 16
Airing Date: July 29,2022 ~ Sept 17, 2022
Airing Slot: Friday, Saturday
Broadcasting Channel: SBS
International Distributor:  VIKI, VIU
Starring: Kim Se Jeong, Choi Daniel, Nam Yoon Su
Director: Jo Soo Won
Screenwriter: Jo Hyun Joo, Cho Ye Rang, Lee Jae Eun
Highest Rating: TBA
Awards: TBA
Synopsis
This drama depicts the vivid reality of the webtoon industry. It shows the diverse groups of people in the webtoon industry and their ferocious daily lives. How many people in involve to upload one webtoon on time. Also, how much thought and effort do webtoon writers put to create each chapter. Obviously, this drama will focus on webtoon editors, webtoon, and writers.
On Ma Eum (Kim Se Jeong) was a judo athlete who retire due to an unfortunate accident during a match that tore her ankle ligament. When she coincidentally delivers food to the webtoon editorial department, she switched her dream. After she finally got a job in a webtoon editorial department, she has a hard time adjusting. Together with her coworkers, they struggle to mature into a true webtoon editors.
Today's Webtoon Cast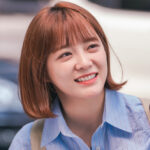 Character: On Ma Eum
Portrayed by: Kim Se Jeong
Kim Se Jeong's notable works: The Uncanny Counter 2 (OCN / 2022), Business Proposal (SBS / 2022), The Uncanny Counter (OCN / 2020-2021), I Wanna Hear Your Song (KBS2 / 2019)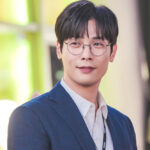 Character: Seok Ji Hyung
Portrayed by: Choi Daniel
Choi Daniels notable works: Fly, Butterflies (JTBC / 2021), It's Okay to Not Be Okay (tvN / 2020) as CEO Daniel Choi (ep.8), The Ghost Detective (KBS2 / 2018)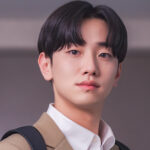 Character: Goo Jun Yeong
Portrayed by: Nam Yoon Su
Nam Yoon Su's notable works: Borrowed Body (KakaoTV / 2022), The King's Affection (KBS2 / 2021), Beyond Evil (JTBC / 2021), Birthcare Center (tvN / 2020), Extracurricular (Netflix / 2020)
Extended Cast
Ko Chang Seok as On Gi Bong
Jang Sung Yoon as Lee Woo Jin
Kim Gab Soo as Baek Eo Jin
Son Dong Woon as Oh Yoon
Nam Bo Ra as Jang Hye Mi
Park Ho San as Jang Man Cheol
Im Chul Soo as Na Gang Nam
Yoon Seo Ah as On Noo Ri
Ha Yul Ri as Bbomm [Author]
Ha Do Gwon as Heo Gwan Young
Baek Suk Kwang as Lim Dong Hee
Hwang Young Hee as Hwang Mi Ok
Cameo & Special Appearance
TBA
Character Relationship Chart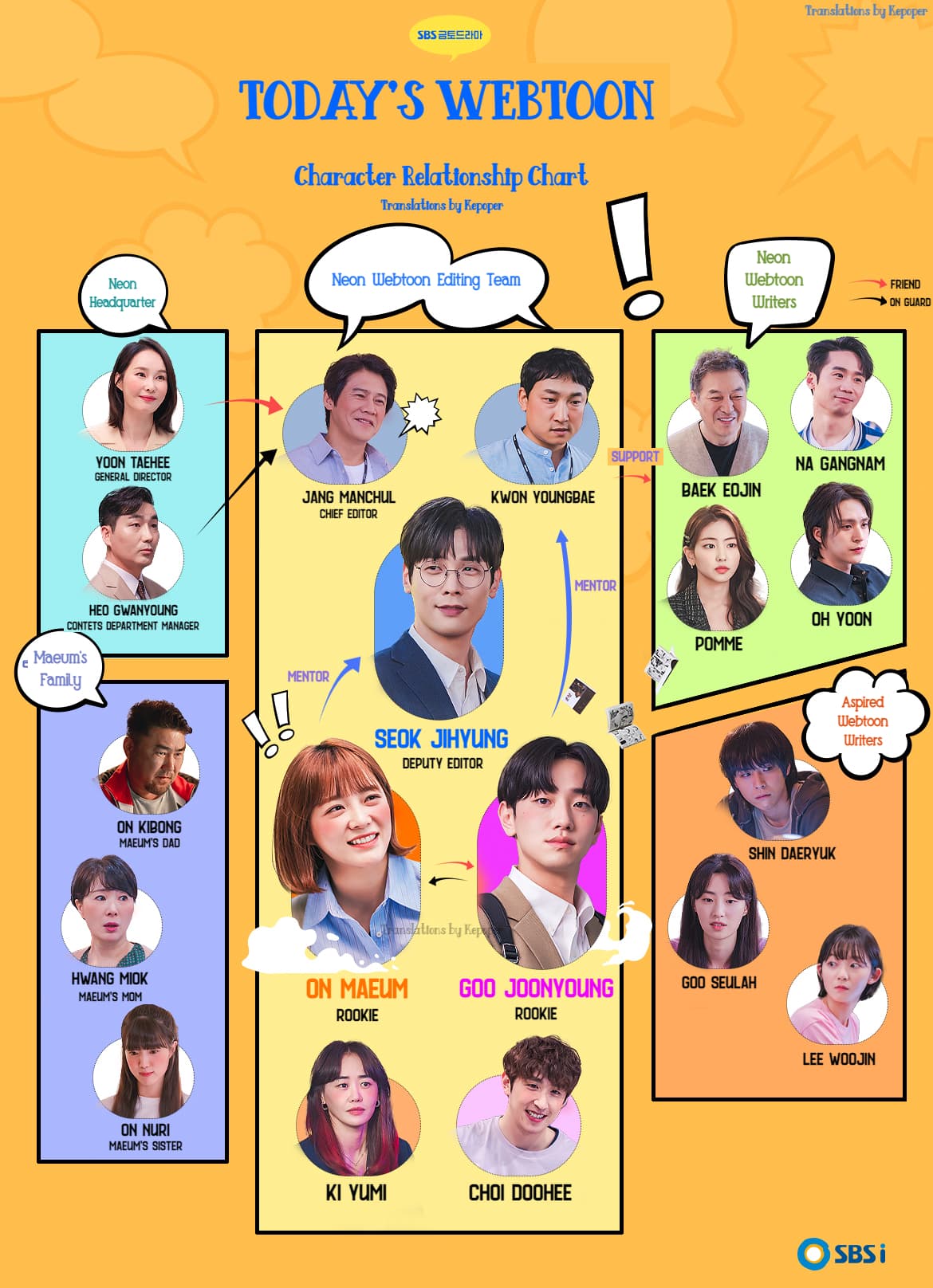 Original Soundtrack
TBA
Trailer Videos
Awards & Nominations
TBA
Trivia
Adapted from the Japanese manga series "Juhan Shuttai!" by Matsuda Naoko first published November, 2011 in monthly Japanese seinen manga magazine Monthly Big Comic Spirits.
'Today's Webtoon' takes over SBS' Friday & Saturday 22:00 time slot previously occupied by 'Why Her?'.