General Information
International Title: Tracer
Original Title: 트레이서 (romanization: Teureiseo)
Genre: Crime, revenge
No. of Episode: 8 episodes (season 1) & 8 episodes (season 2)
Airing Date: 2022.01.07 ~ TBA
Airing Slot: Friday – Saturday 21:50 KST
Broadcasting Channel: MBC
International Distributor: TBA
Starring: Im Siwan, Go Ah Sung, Son Hyun Joo, Park Yong Woo
Director: Lee Seung Young
Screenwriter: Kim Hyun Jung
Highest Rating: TBA
Awards: TBA
Synopsis
The series centers around a group of employees at the National Tax Service. Hwang Dong Joo (Im Siwan) is a team chief at the National Tax Service Office. He enthusiastically works to pursue dirty money from embezzlement. Despite his "crazy" antics, Hwang Dong Joo has humane qualities in him that infatuate people.
In his pursuit of those tax embezzlers, Dong Joo is assisted by Seo Hye Young (Go Ah Sung) and Oh Young (Park Yong Woo). They are also involved with ambitious higher-up personnel of the Central Regional Tax Service In Tae Joon (Son Hyun Joo).
Cast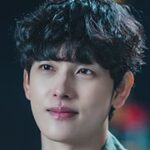 Character: Hwang Dong Joo
Portrayed by: Im Siwan
Im Siwan's notable works: Moon that Embraces the Sun (2012), Misaeng (2014), The Attorney (2013), Strangers from Hell (2019)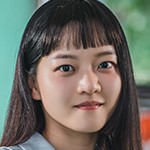 Character: Seo Hye Young
Portrayed by: Go Ah Sung
Go Ah Sung's notable works: The Host (2006), God of Study (2010), Snowpiercer (2013), Thread of Lies (2013), Heard It Through the Grapevine (2015), Life on Mars (2018), Samjin Company English Class (2020)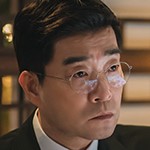 Character: In Tae Joon
Portrayed by: Son Hyun Joo
Son Hyun Joo's notable works: The Chaser (2012), Three Days (2014)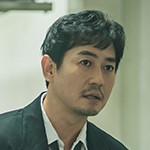 Character: Oh Young
Portrayed by: Park Yong Woo
Park Yong Woo's notable works: Age of Warriors (2003-2004), Chejungwon (2010), Decision to Leave (2022)
Extended Cast
Jeon Ik Ryung as Ahn Hyung Hee
Moon Won Joo as Go Dong Won
Moon Soo In as Kim Han Bin
Kim Do Hyun as Cho Jin Ki
Jeon Bae Soo as Jang Jung Il
Lee Kyu Hwe as Lee Ki Dong
Yoon Se Woong as Ahn Sung Sik
Yeon Je Wook as Park Sung Ho
Kim Kook Hee as Noh Seon Joo
Chu Sang Mi as Min So Jung
Park Ji Il as Baek Seung Ryong
Choi Joon Young as In Do Hoon
Lee Chang Hoon as Ryu Yong Shin
Kim Byung Ki as Seo Byung Ki
Cho Seung Youn as Seo Young Jae
Lee Jeong Sik as Kim Young Tae
Cha Gun Woo as Lim Jong Soo
Jung Sung Yoon as Pregnant woman in episode 1 & 2
Hong Seung An as Investigator
Woo Hyun as Yang Young Soon
Cameo & Special Appearance
Park Ho San as Hwang Chul Min
Character Relationship Chart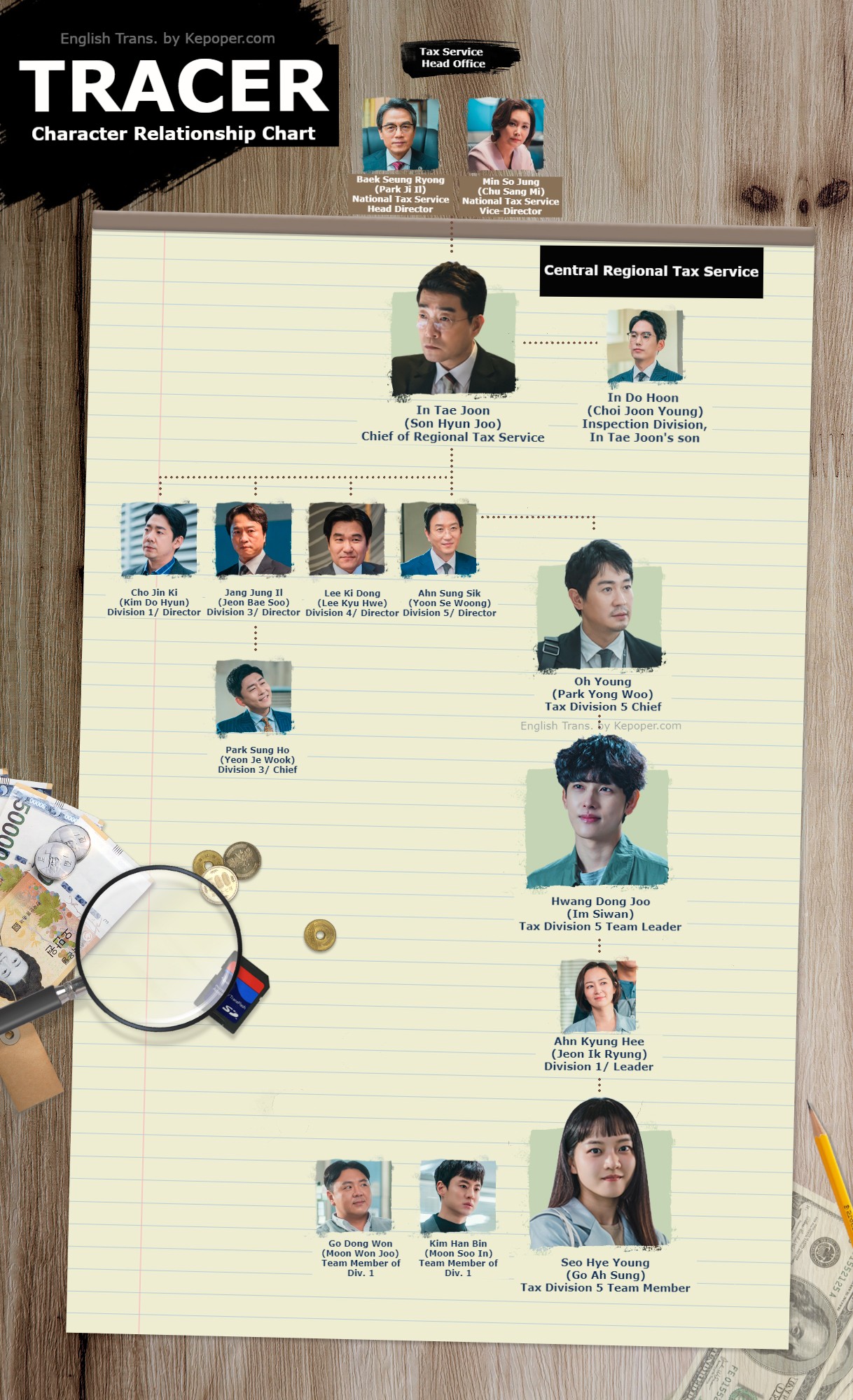 Original Soundtrack
TBA
Trailer Videos
Awards & Nominations
TBA
Trivia
Im Siwan and Go Ah Sung worked together in the film 'A Melody To Remember' that was released in 2016.
Although the drama is airing in MBC, the cast promoted the drama in JTBC variety show 'Knowing Bros'.