General Information
International Title: Pinocchio
Original Title: 피노키오 (romanization: Pinokio)
Genre: Romance, Drama, Comedy, Family
No. of Episode: 20
Airing Date: 2014.11.12 ~ 2015.01.15
Airing Day: Wednesday – Friday at 22:00
Broadcasting Channel: SBS
International Distributor: Viu, Viki, Vidio, iQIYI, Netflix
Starring: Lee Jong Suk, Park Shin Hye
Director: Jo Soo Won, Shin Seung Woo (joining since episode 5)
Screenwriter: Park Hye Ryun
Highest Rating: 13.3% (Nationwide)
Awards: Outstanding Korean Drama at the 10th Seoul International Drama Awards
Synopsis
The Korean drama Pinocchio tells the story about Ki Ha Myung (Lee Jong Suk) who lives in a harmonious family with his mother, firefighter father Ki Ho Sang (Jung In Ki), and older brother Ki Jae Myung (Yoon Kyun Sang). His family was torn apart after his father and fellow firefighters died in a factory explosion while trying to fight the fire. The media led by MCS reporter Song Cha Ok turned Ha Myung's father into a scapegoat for the deaths. Being the victim of the witch hunt, Ha Myung's mom decided to take her life with her younger son Ha Myung by jumping off the cliff.
Ha Myung miraculously survived the suicide attempt and was found by an old man Choi Gong Pil (Byun Hee Bong) who lives near the beach. The old man mistook Ha Myung for his eldest son Choi Dal Po who died years ago. He took Ha Myung to his house and treats him like his own son. Choi Gong Pil legally adopted Ha Myung and changed his name to Choi Dal Po.
Years later, Choi Gong Pil's second son divorced his wife and come down to the seaside village with his daughter Choi In Ha (Park Shin Hye). Choi In Ha suffers from a fictional syndrome called Pinocchio Syndrome, which caused her to hiccup when she is lying. Choi In Ha aspires to be a reporter following his mother Song Cha Ok's path.
On the other hand, Ha Myung pledged to uncover the truth behind his father's death by becoming a news reporter. They finally learned about Song Cha Ok's involvement in the witch hunt that ruined Ha Myung's family.
Cast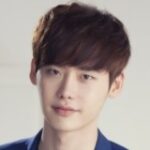 Character: Ki Ha Myung/ Choi Dal Po
Portrayed by: Lee Jong Suk
Lee Jong Suk's notable works: School 2013 (2012), I Can Hear Your Voice (2013), The Face Reader (2013), While You Were Sleeping (2017)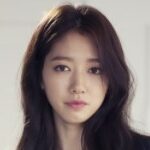 Character: Choi In Ha
Portrayed by: Park Shin Hye
Park Shin Hye's notable works: You're Beautiful (2009), The Heirs (2013), The Doctors (2016), Memories of Alhambra (2018)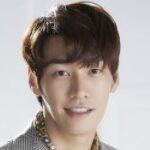 Character: Seo Bum Joo
Portrayed by: Kim Young Kwang
Kim Young Kwang's notable works: White Christmas (2011), Good Doctor (2013), Sweet Stranger and Me (2016)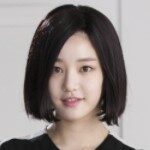 Character: Yoon Yoo Rae
Portrayed by: Lee Yubi
Lee Yubi's notable works: Nice Guy (2012), Gu Family Book (2013), The Scholar Who Walks The Night (2015)
Extended Cast
Lee Pil Mo as Hwang Gyo Dong
Min Sung Wook as Jang Hyun Gyu
Kang Shin Il as Lee Young Tak
Jo Deok Hyeon as Jo Won Goo
Choo Soo Hyun as Im Jae Hwan
Jin Kyung as Song Cha Ok
Kim Kwang Kyu as Kim Gong Joo
Kim Young Hoon as Lee Il Joo
Lim Byung Ki as Yeon Doo Young
Yoon Seo Hyun as Lee Joo Ho
Byun Hee Bong as Choi Gong Pil
Yoon Gyun Sang as Ki Jae Myeong
Shin Jung Keun as Choi Dal Pyeong
Kim Hae Sook as Park Ro Sa
Lee Joo Seung as An Chan Soo
Nam Da Reum as Choi Dal Po (young)/ Ki Ha Myeong
Roh Jeong Eui as Choi In Ha (young)
Shin Jae Ha as Ki Jae Myeong (young)
Tae Hang Ho as Cha Woo Chul
Jung In Gi as Ki Ho Sang
Jang Young Nam as Dal Po's mother
Park Soo Young as Jung Gi Bong
Lee Dong Jin as Reporter Kang Sung Hak
Jang Gwang as High school principal
Woo Hyeon as Dal Po's homeroom teacher
Lim Do Yoon as Ji Hee (In Ha's friend)
Kim Jung Pal as Jae Myeong's friend
Yoon Jin Young as Firefighter
Choi Joo Ri as Min Hye Young
Park Si Jin as Seo Bum Jo (young)
Yeo Hoi Hyeon as Dal Po's classmate
Song Tae Yoon as Trainee reporter
Lee Su Ryeon as Store clerk
Lee Seung Woo
Cameo & Special Appearance
Yum Dong Hun as Moon Deok Soo (cameo)
Choi Jong Hoon as Factory employee (cameo)
Jung Woong In as Min Joon Gook (cameo)
Jang Hang Jun as director (cameo)
Ahn Sun Young as quiz show writer (cameo)
Kim Min Young as Hyun Joo (cameo)
Lee Bo Young as Dal Po's taxi navigation voice (cameo)
Yoon Sang Hyun as Cha Kwan Woo (cameo)
Park Kil Soo as Bus company president (cameo)
Lee Seung Ho as Jo Dae Gook (cameo)
Lee Joon as Fama (cameo)
Hyeong Kon as Interviewee of MSC examination (cameo)
Oh Seung A as Interviewee of MSC examination (cameo)
KangNam as Song Cha Ok's student (cameo)
Character Relationship Chart
N/A
Original Soundtrack
'First Love' by Tiger JK ft. Punch
'Pinocchio' by Roy Kim
'Non Fiction' by Every Single Day
'Love Is Like Snow' by Park Shin Hye
'The Only Person' by K.Will
'Kiss Me' by Zion.T
'Passionate to Me' by Younha
'You Are the One' by Kim Bo Kyung
'Dreaming a Dream' by Park Shin Hye
Trailer Videos
Awards & Nominations
Awards
27th Grimae Awards | Best Actor: Lee Jong Suk
2014 SBS Drama Awards | Top Excellence Award, Actress in a Drama Special: Park Shin Hye, Top 10 Stars: Lee Jong Suk & Park Shin Hye, SBS Special Award: Lee Jong Suk, Best Couple Award: Lee Jong Suk & Park Shin Hye, New Star Award: Kim Young Kwang & Lee Yu Bi
51st Baeksang Arts Awards | Most Popular Actor (TV): Lee Jong Suk
10th Seoul International Drama Awards | Outstanding Korean Drama: Pinocchio
8th Korea Drama Awards | Top Excellence Award, Actor: Lee Jong Suk
4th APAN Star Awards | Best Young Actor: Nam Da Reum, Best Production Director: Jo Soo Won, Best Original Soundtrack: 'Pinocchio' by Roy Kim
Nominations
2014 SBS Drama Awards | Top Excellence Award, Actor in a Drama Special: Lee Jong Suk, Netizen Popularity Award: Lee Jong Suk & Park Shin Hye
51st Baeksang Arts Awards | Best Actress (TV): Park Shin Hye
8th Korea Drama Awards | Top Excellence Award, Actress: Park Shin Hye
4th APAN Star Awards | Top Excellence Award, Actress in a Miniseries: Park Shin Hye
Trivia
The first script reading session was held in October 2014.
This is Lee Jong Suk and Kim Hae Sook's second project with director Jo Soo Won and screenwriter Park Hye Ryun.
The broadcasting station YGN is based on real broadcasting company YTN which is said to have the highest reliability in South Korea.
Pinocchio was sold for USD 280,000 per episode in China, the highest price ever for a Korean drama at that time.
Actress Lee Bo Young made a special voice appearance as Choi Dal Po's navigation voice.