General Information
International Title: Real Sword Battle
Original Title: 진검승부 (romanization: Jingeomseungbu)
Genre: Law, Action, Revenge
No. of Episode: 12
Airing Date: 2022.10.05 ~ 2022.11.10
Airing Slot: Wednesday – Thursday
Broadcasting Channel: KBS2
International Distributor: TBA
Starring: Do Kyungsoo, Lee Se Hee
Director: Kim Soung Hoon
Screenwriter: Lim Young Bin
Highest Rating: TBA
Awards: TBA
Synopsis
'Real Sword Battle' is a story of prosecutor Jin Jung (Do Kyungsoo) who uses unbefitting ways to refreshingly destroys the corruption within the prosecution organization in the country. Despite the trickery he performs to carry on his mission, Jin Jung is righteous and always sides with the weak.
Real Sword Battle Cast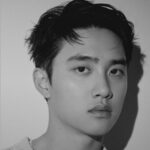 Character: Jin Jung
Portrayed by: Do Kyungsoo
Do Kyungsoo's notable works: It's Okay That's Love (SBS/ 2014), 100 Days My Prince (tvN/ 2018)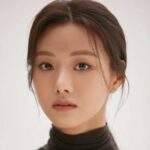 Character: Shin A Ra
Portrayed by: Lee Se Hee
Lee Se Hee's notable works: Young Lady and Gentleman (KBS2/ 2022)
Extended Cast
Ha Joon as Oh Do Hwan
Joo Bo Young as Baek Eun Ji
Lee Si Eon as Go Joong Do
Kim Sang Ho as Park Jae Kyung
Cameo & Special Appearance
TBA
Character Relationship Chart
TBA
Original Soundtrack
TBA
Trailer Videos
TBA
Awards & Nominations
TBA
Trivia
This will be Do Kyungsoo's first small screen appearance in a drama after his military service.
Script reading was held on April 21, 2022.