General Information
International Title: Big Mouth
Original Title: 빅마우스 (romanization: Big mauseu)
Genre: Thriller, Mystery, Law, Drama
No. of Episode: 16
Airing Date: July 29, 2022 ~ September 17, 2022
Airing Time:
Friday, Saturday, 21:50 KST
Broadcasting Channel: MBC
International Distributor: Disney+
Starring: Lee Jong Suk, Lim Yoona
Director: Oh Choong Hwan
Screenwriter: Jang Young Chul, Jung Kyung Soon
Highest Rating: TBA
Awards: TBA
Synopsis
Introduce Park Chang Ho (Lee Jong Suk), a lawyer with a measly 10% winning rate. Because of how talkative person he is, people call him Big Mouth.
Park Chang Ho accidentally get involved in a murder case. Due to this, he finds himself in a life-threatening situation when he is hired to handle elite cases and finds himself imprisoned with the killers he is investigating. After large quantities of drugs, huge bundles of cash, pistols, and cell phones found on his lawyer's office, Chang Ho is accused of being a notorious conman named Big Mouse.
Meanwhile, Ko Mi Ho (Lim Yoon Ah) is Park Chang Ho's persistent wife and she works as a nurse. She has a beautiful appearance and a personality that is both wise and brave. Although the hardships after her marriage with Chang Ho, she still believes and supports her husband. First she helps her husband become a lawyer by supporting him financially and psychologically. Now, Ko Mi Ho learns that Park Chang Ho is suspected to be the genius swindler Big Mouse, so she attempts to clear her husband's name.
Cast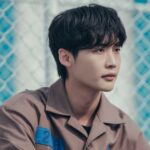 Character: Park Chang Ho
Portrayed by: Lee Jong Suk
Lee Jae Wook's notable works: Romance is a Bonus Book (tvN / 2019), While You Were Sleeping (SBS / 2017), W: Two Worlds Apart (MBC / 2016), Pinocchio (SBS / 2014-2015), Doctor Stranger (SBS / 2014)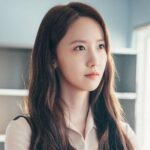 Character: Ko Mi Ho
Portrayed by: Lim Yoona
Lim Yoona's notable works: King the Land (TBA / 2022), Hush (JTBC / 2020-2021), The King in Love (MBC / 2017), The K2 (tvN / 2016)
Extended Cast
Yang Kyung Won as Gong Ji Hoon
Kim Joo Heon as Choi Do Ha [Gucheon mayor]
Ok Ja Yeon as Hyun Joo Hee [Gucheon Hospital director / Do Ha's wife]
Kwak Dong Yeon as Jerry [Fraudster]
Oh Eui Shik as Kim Soon Tae
Lee Yoo Joon as Han Chae Ho [Surgeon]
Kim Dong Won as Gan Soo Cheol
Kim Sun Hwa as [Head nurse]
Kim Gyu Seon as Ashley Kim
Yang Hyung Wook as Novak
Special Appearance
TBA
Character Relationship Chart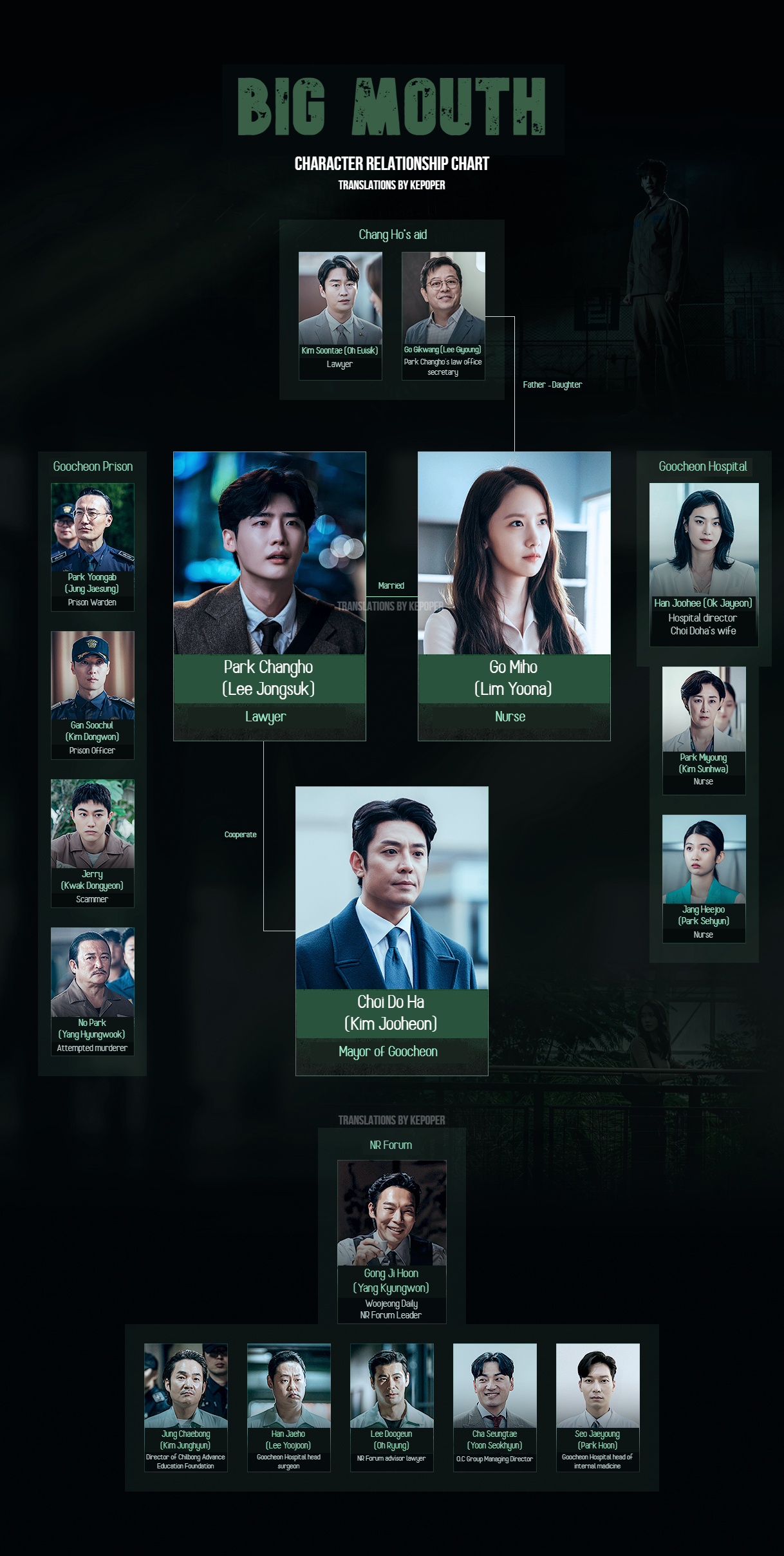 Original Soundtrack
TBA
Trailer Videos
Awards & Nominations
TBA
Trivia
'Big Mouth' takes over MBC's Friday & Saturday 22:00 time slot previously occupied by 'Doctor Lawyer.'
Directed by Oh Choong Hwan who previously produced the drama Start-Up, Hotel Del Luna, While You Were Sleeping.