International Title: Flower of Evil
Original Title: 악의 꽃 (romanization: Akui Kkot)
Genre: Drama, Suspense, Thriller, Romance
No. of Episode: 16
Airing Date: 2020.07.29 – 2020.09.23
Airing Slot: Wednesday & Thursday 22:50 KST
Broadcasting Channel: tvN
International Distributor: iQIYI, Viki, VIU, Netflix, Hulu
Starring: Lee Joon Gi, Moon Chae Won, Jang Hee Jin, Seo Hyun Woo
Director: Kim Cheol Kyu
Writer: Yoo Jung Hee
Highest Rating: 5.715% (Nationwide)
Awards: 57th Baeksang Arts Awards for Best Director (Kim Cheol Kyu)
Synopsis
Flower of Evil Kdrama tells about a married couple, Baek Hee Sung and Cha Ji Won, with unrevealed past story. Apparently, the couple looks perfect just like normal happy family with adorable daughter. Cha Ji Won is a detective investigating a series of mysterious murders. Meanwhile, Baek Hee Sung seems hide suspicious identity in the past that may be related to this investigation. However, Baek Hee Sung apparently portrays a perfect husband and caring father.
Main Cast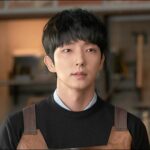 Character name: Baek Hee Sung/ Do Hyun Soo
Actor name: Lee Joon Gi
Lee Joon Gi's notable works: Lawless Lawyer, Criminal Minds, Moon Lovers: Scarlet Heart Ryeo, Scholar Who Walks the Night, Gunman in Joseon, Il Ji-Mae: The Phantom Thief, My Girl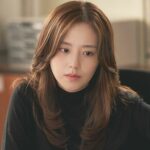 Character name: Cha Ji Won
Actress name: Moon Chae Won
Moon Chae Won's notable works: Mama Fairy and the Woodcutter, Criminal Minds , Good Doctor, The Innocent Man, My Fair Lady, Brilliant Legacy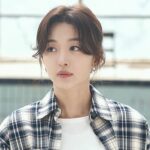 Character name: Do Hae Soo
Actress name: Jang Hee Jin
Jang Hee Jin's notable works: The Red Sleeve Cuff, Babel, My Shy Boss, On the Way to the Airport, Secret Healer, Scholar Who Walks the Night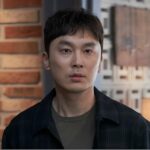 Character name: Kim Moo Jin
Actor name: Seo Hyun Woo
Seo Hyun Woo's notable works: The Time, My Mister, The Good Wife, The Royal Gambler
Extended Cast
Jung Seo Yeon as Baek Eun Ha
Son Jong Hak as Baek Man Woo
Nam Gi Ae as Gong Mi Ja
Jo Kyung Suk as Moon Young Ok
Choi Dae Hoon as Lee Woo Cheol
Choi Young Joon as Choi Jae Sub
Kim Soo Oh as Im Ho Jun
Lim Chul Hyung as Yoon Sang Pil
Hong Seo Jun as Oh Young Joon
Yang Hye Jin as Kang Pil Young
Ju Ye Eun as Reporter Joo
Choi Byung Mo as Do Min Seok
Kim Ji Hoon as Baek Hee Sung
Lee Kyu Bok as Nam Sun Gil
Kim Geon as Kim In Seo
Lee Ju Yeon as Park Seo Young
Han Su Yeon as Jung Mi Suk
Yoon Byung Hee as Park Kyung Chun
Park Seung Tae as Oh Bok Ja
Kim Ki Cheon as Lee Hyun Suk
Cameo & Special Appearances
Park Hyun Joon as Do Hyun Soo (young)
Cha Sung Je as Do Hyun Soo (child)
Lim Na Young as Do Hae Soo (young)
Lee Chae Yoon as Do Hae Soo (child)
Jeong Taek Hyun as Kim Moo Jin (young)
Choi Kwon Soo as Baek Hee Sung (young)
Character Relationship Chart

Baek Hee Sung/ Do Hyun Soo is a perfect husband working as craftsman. He is married to a reporter, Cha Ji Won. Later, they have a lovely daughter, Baek Eun Ha. Baek Hee Sung is son of Baek Man Woo and Gong Mi Ja who come from wealthy family background. Do Hae Soo is Baek Hee Sung's sister while Kim Moo Jin is Baek Hee Sung's classmate. Both are people from Baek Hee Sung's past. Baek Hee Sung identity remains suspicious. In addition, his past seems related to crimes that is being investigated by Cha Ji Won and team.
Flower of Evil Kdrama Original Soundtrack
"Psycho" by DOKO
"In My Heart" by Lim Yeon
"Feel You" by Shin Yongjae (2F)
Teaser & Trailer Videos
Trailer https://www.youtube.com/watch?v=oE5qyfKgYFE
Teaser 1 https://www.youtube.com/watch?v=ZJ_sd_fUZss
Teaser 2 https://www.youtube.com/watch?v=yIkrblT5CHc
Teaser 3 https://www.youtube.com/watch?v=vFQ9nWlJOPk
Highlight https://www.youtube.com/watch?v=KEKMUH-63Zs
Awards & Nominations
2021 (57th) Baeksang Arts Awards: Best Director (Kim Cheol Kyu) – May 13, 2021
Flower of Evil Kdrama Trivia
Flower of Evil Kdrama takes over tvN Oh My Baby drama time slot on Wednesday & Thursday
This drama reunites Lee Joon Gi and Moon Chae Won after drama Criminal Minds in 2017
It is directed by Kim Cheol Kyu who previously directed drama Chicago Typewriter, On the Way to the Airport, Emergency Couple, Hwang Jin Yi, etc
Lee Joon Gi and Jang Hee Jin reunites after drama Scholar Who Walks the Night in 2015
This drama becomes the second project of Jang Hee Jin and director Kim Cheol Kyu after drama On the Way to the Airport in 2016
Episode 12 is rescheduled to September 9, 2020 due to Covid-19 outbreak
Based on the story line, the character of Baek Hee Sung is younger than Cha Ji Won. However, Lee Joon Gi is actually 4 year older than Moon Chae Won in real life