General Information
International Title: Squid Game
Original Title: 오징어 게임 (romanization: Ojingeo Gaeim)
Genre: Suspense, Thriller
No. of Episode: 8
Premiere Date: 2021.09.17~ 2021.10.17
Airing Slot: –
Broadcasting Channel: Netflix
International Distributor: Netflix
Starring: Lee Jung Jae, Park Hae Soo, Wi Ha Jun
Director: Hwang Dong Hyuk
Screenwriter: Shin Haeun
Highest Rating: N/A
Awards: N/A
Synopsis
The original Netflix drama 'Squid Game' unravels the story of 456 contestants including Ki Hoon and his friend Sang Woo who partake in a mysterious survival game called 'Squid Game'. It offers fantastic prize money amounted 45.6 billion KRW for the winner, but, with their life at stakes. The series' title 'Squid Game' came from Korean traditional children's game that was popular during the 1970s and 1980s.
Cast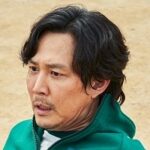 Character name: Ki Hoon
Portrayed by: Lee Jung Jae
Lee Jung Jae's notable works: New World, The Face Reader, Along with the Gods, Aide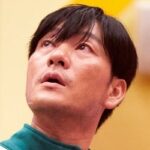 Character name: Sang Woo
Portrayed by: Park Hae Soo
Park Hae Soo's notable works: Prison Playbook, By Quantum Physics: A Nightlife Venture, Time to Hunt
Extended Cast
Wi Ha Jun as Joon Ho
Oh Young Soo as Il Nam
Jung Ho Yeon as Sae Byeok
Heo Sung Tae as Deok Soo
Kim Joo Ryoung as Beautiful Woman (Minyeo)
Tripathi Anupam as Ali
Lee You Mi as Ji Young
You Seong Joo (undisclosed role)
Lee Ji Ha (undisclosed role)
Cameo & Special Appearances
Gong Yoo (undisclosed role)
Character Relationship Chart
N/A
Original Soundtrack
N/A
Trailer Videos
Teaser 1 https://www.youtube.com/watch?v=5oFn2eodVD0
Teaser 2 https://www.youtube.com/watch?v=zkiuoN93uxQ
Trailer https://www.youtube.com/watch?v=SWunIvy0A-4
Awards & Nominations
N/A
Trivia
Due to the covid-19 outbreak in South Korea, the filming as stopped on August 21, 2020. 'Squid Game' resume filming in September 2020.
The first children's game featured in the series is "Mugunghwa has bloomed" game, which similar to the game "What's the time Mr Wolf?".