Being one of 2PM members who challenge acting, Lee Junho or Junho has starred in more than ten dramas and movies. In 2013, he made a remarkable debut in acting by starring in the movie 'Cold Eyes' alongside veteran actors and actresses such as Sol Kyunggu, Jung Woosung, and Han Hyojoo. Junho received positive reviews for his promising acting despite being a rookie at the time.
Junho constantly adding more spectrums and gaining experience by taking both leading and supporting roles in more films and dramas while completing his master's degree in acting at the Department of Film Arts, Sejong University. In his eight-year of acting career, Junho has received wide recognition as one of idol-actors with brilliant acting skills. From his filmography, here are 5 must-watch dramas starred by 2PM's Junho!
Good Manager/ Chief Kim (2017)
'Good Manager' was aired on KBS2 TV in 2017. In the drama, Junho portraying the character of Seo Yool, a gluttonous sociopath who also serves as an executive at a big company. Junho plays the rival of the male lead, Namgoong Min. Written by screenwriter Park Jaebum who is popular for creating successful dramas 'The Fiery Priest' and 'Vincenzo', this drama also has a similar vibe with the story of antihero and his struggle to "punish" the bad guy. Junho's convincing acting as a cruel but sometimes adorable sociopath earned him praises and an Excellent Actor Award at the 2017 KBS Drama Awards. At the time of its broadcast, the kiss scene between Junho and Namgoong Min went viral, even earning a Best Couple Award for them at the same award show.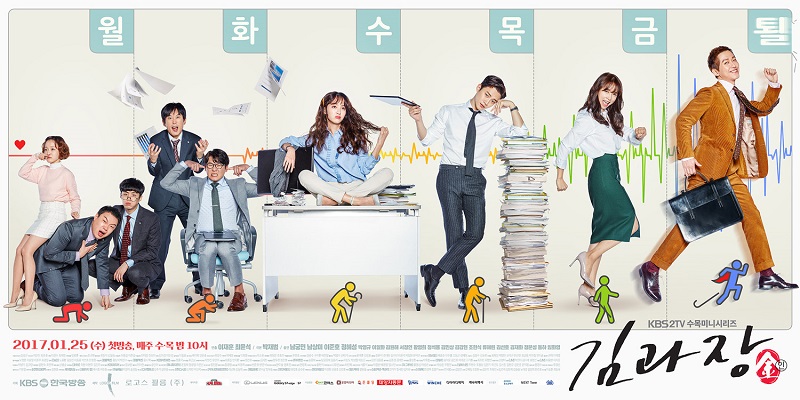 'Confession' is a crime-thriller drama starring Junho and senior actor Yoo Jaemyung. It tells the story of the main character Choi Dohyun (portrayed by Junho) who becomes a lawyer in order to appeal for his father's innocence who was sentenced to death row because of false testimony. Unlike Junho's previous dramas, in this drama, he shows more mature and serious acting. In addition to Junho, actress Shin Hyunbin —who acts as Jang Gyeoul in Hospital Playlist, also starred in this drama as the lead female character Ha Yoori. 'Confession' became Junho's last project before his military enlistment in 2019.
Rain or Shine/ Just Between Lovers (2017)
'Rain or Shine' is Junho's first-ever romantic drama. It tells the story of Lee Kangdo (played by Junho) who tries to overcome his tragic past after his dream to become a professional soccer player shattered because of an injury. In the drama, Junho acted as a couple opposite actress Won Jina. In the midst of their own life problems, the audience is presented with a romantic story between the two main characters who are trying to heal each other's wounds.
Aired on SBS in 2018, Junho challenged himself by playing a character that was by far different from what he had portrayed in the past. In the drama 'Wok of Love', Junho plays a Chinese food restaurant chef Seo Poong whose career fell through after being framed by his own boss. With the help of Doo Chilseong (played by Jang Hyuk) and Dan Saewoo (played by Jung Ryeowon), Seo Poong tries to restore his reputation as an exceptional chef.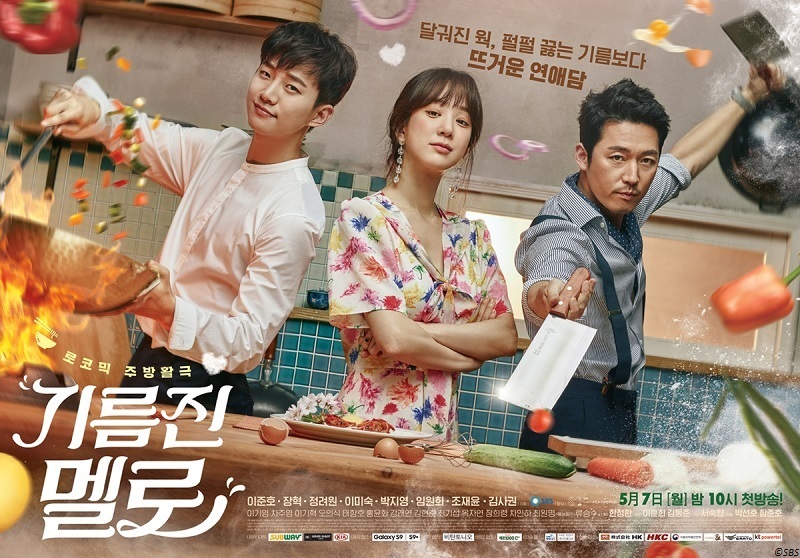 Junho has been confirmed to star in the upcoming MBC drama 'The Red Sleeve Cuff'. The drama will be Junho's comeback drama after completing his mandatory military service in March 2021. This drama is scheduled to air in the second half of 2021. Paired with actress Lee Seyoung, 'The Red Sleeve Cuff' will be Junho's first sageuk drama (period drama). 'The Red Sleeve Cuff' is written by screenwriter Jung Haeri, who was previously successful with the drama 'The Emperor'. 'The Red Sleeve Cuff' depicts the story of crown prince Lee San (played by Junho) who falls in love with a palace maid Sung Deokim (portrayed by Lee Seyoung). With a solid actor line-up and a promising plot, it seems that 'The Red Sleeve Cuff' deserves a spot in this year's must-watch drama!