Beside its massive popularity, Hometown Cha Cha Cha also remains the charming rookie actors such as Kang Hyung Suk, Byun Sung Tae, and Baek Seung. Kang Hyung Suk plays the character of Choi Eun Cheol, an awkward but innocent police officer in Gongjin. Although his sincere attitude seems rather naive, but the way he treats Pyo Mi Seon (Hyejin's bestie) is as sweet as honey. Well, Gongjin doesn't belong to Du Shik and Hye Jin. We do need more screen times for Eun Cheol and Mi Seon. Writernim should give us more times for fan-girling.
Kang Hyung Suk Biodata and Profile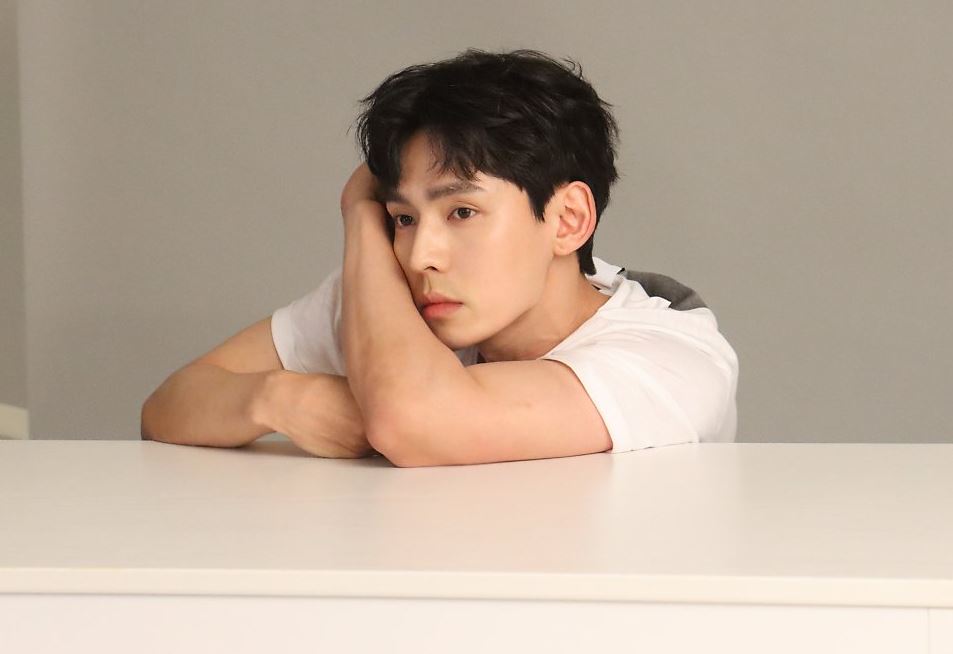 Do you notice that our rookie actor turns 29 this year? Kang Hyung Suk was born on January 1, 1992. Interestingly, he has two unique nicknames: 강낭콩 (gangnangkung) which means kidney bean and 강시 (gangsi) which means vampire. His proportional posture depicts the model material. Besides, he has the charm points featured on his fierce face with sharp jawline and deep voice. His manly vibe slightly reminds us to Kim Woo Bin. According to AM Entertainment, his face features the duality of good and evil side. Surely, he suits for both protagonist and antagonist character.
2. Kang Hyung Suk Drama & Debut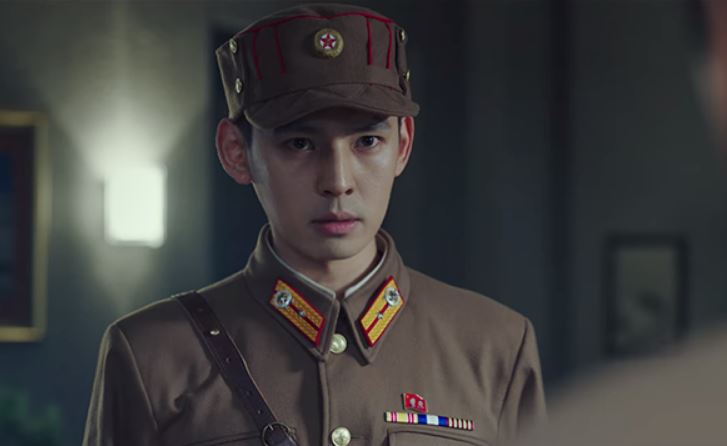 Kang Hyung Suk debuted as an actor in 2019 starting from the minor or guest role. His first acting debut was in popular drama Crash Landing on You as a guest role. He plays the character of Cho Cheol Gang's subordinate soldier, the antagonist role.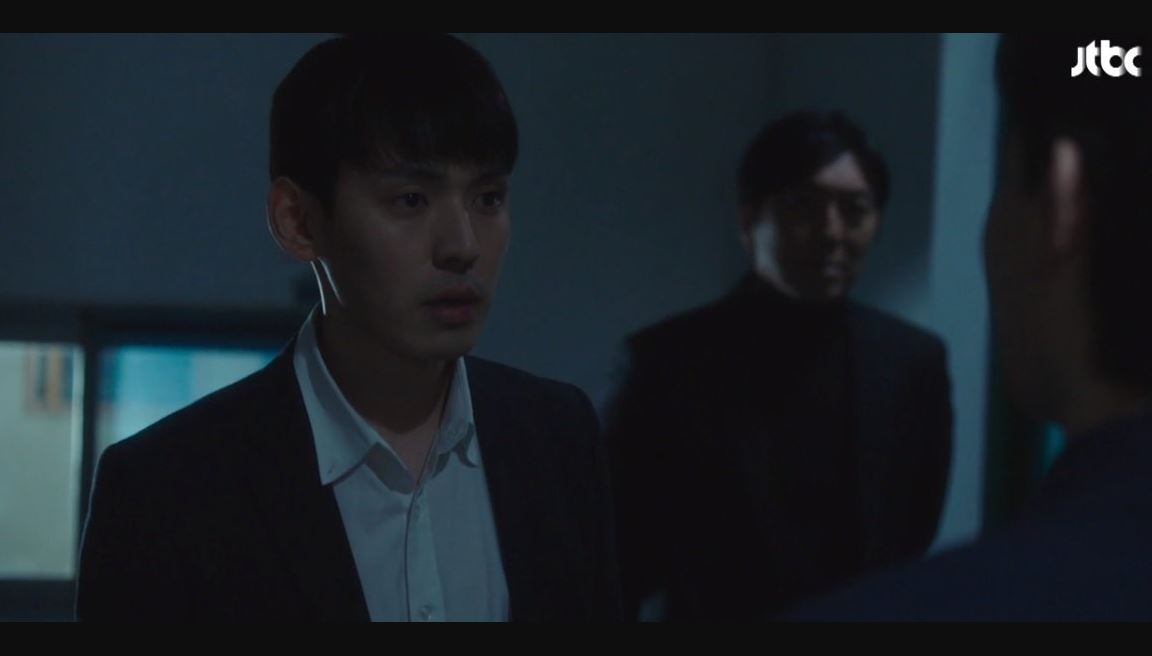 Next, he makes short appearance in SBS drama Dr. Romantic 2 (episode 15), JTBC drama Itaewon Class (episode 14-15), and JTBC drama Mystic Pop-up Bar (episode 3). He tries his best even if it is a minor role.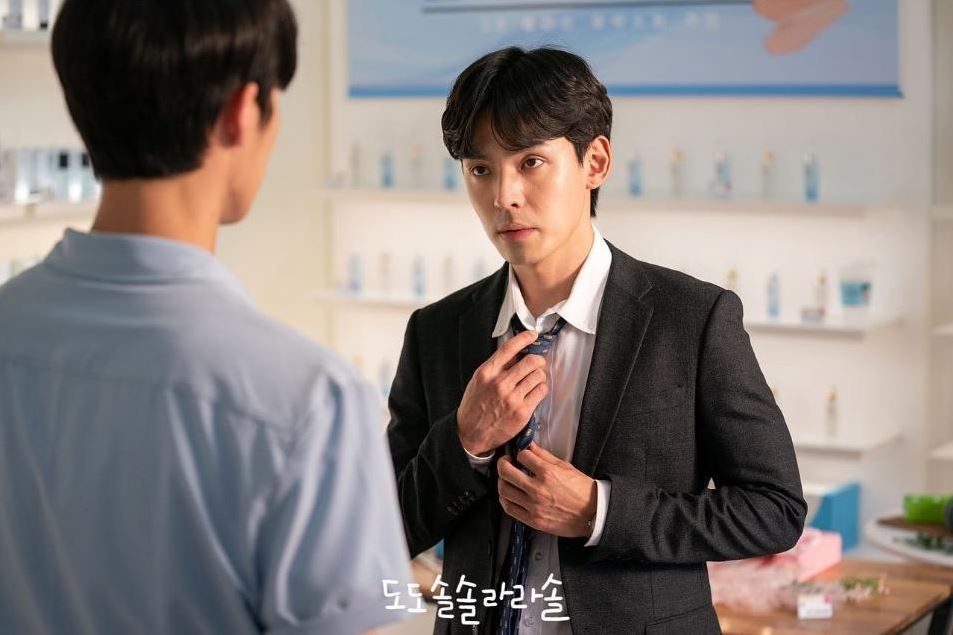 In the same year, he appears in KBS2 drama Do Do Sol Sol La La Sol. He plays the character of Ahn Joong Ho, a mysterious and creepy stalker of Ra Ra (main character played by Go Ara). Probably this is what his agency means by the evil side of his facial feature.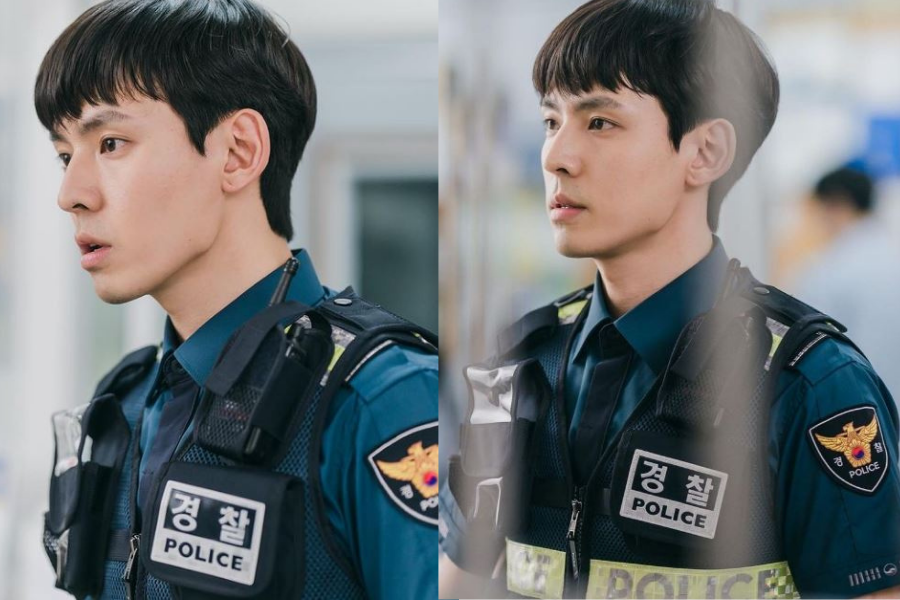 2021 gives him more chances as he gets more screen times in two dramas. His character as Eun Cheol in Hometown Cha Cha Cha is kinda cute and adorable. His awkward but sweet character could steal the scene (and our heart). In other words, he successfully delivers the "good" side of his facial feature.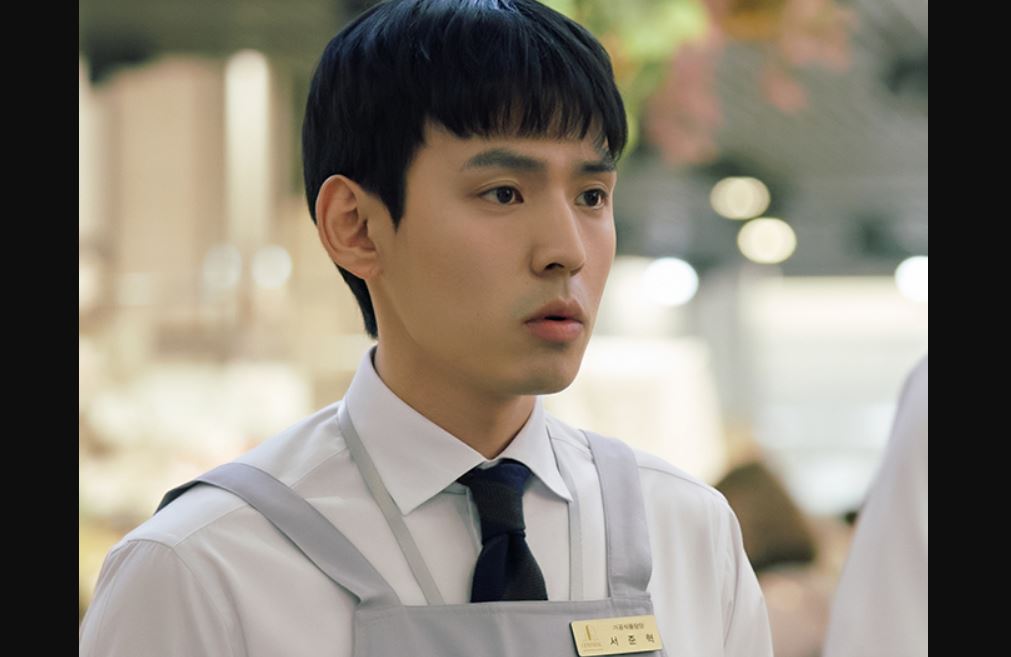 His second drama in 2021 is Lost (Human Disqualification) starring chungmuro actors Ryu Jun Yeol and Jeon Do Yeon. He plays the character of Seo Jun Hyuk, the co-worker of Jung Soo (Park Byung Eun).
3. Same Agency with Kim Woo Bin and Shin Min Ah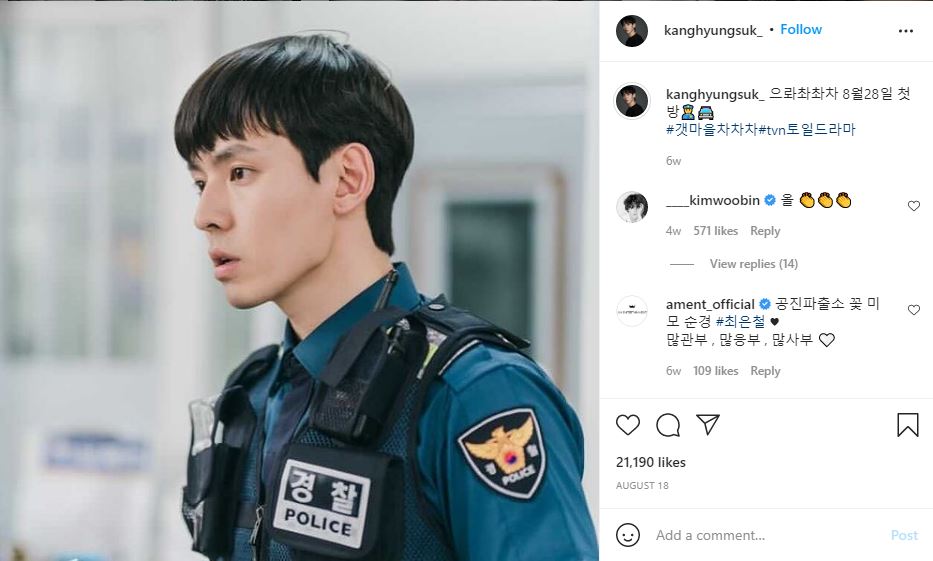 On November 2020, AM Entertainment introduces Kang Hyung Suk as its actor through official Naver and Instagram site. He joins the same agency with senior actress Shin Min Ah and model-actor Kim Woo Bin. Furthermore, he receives support from them as Kim Woo Bin and Shin Min Ah give comments on his Instagram post.
4. Outdoor Activity Enthusiast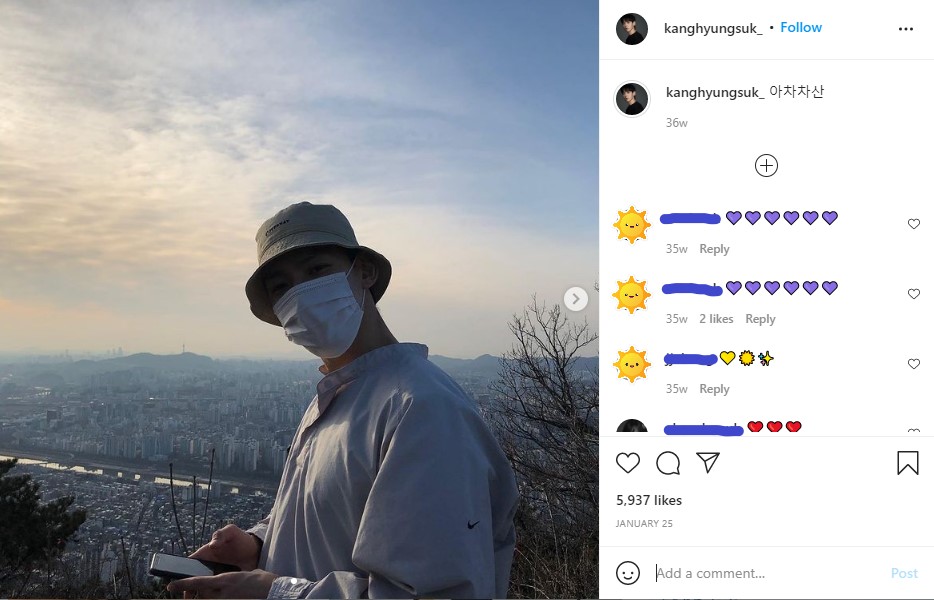 According to AM Entertainment's official Naver site, Kang Hyung Suk likes to do several outdoor activities such as mountaineering and camping. He even shares his hobby in his official Instagram post. Besides, he also likes walking and doing sports. His manly character is not only depicted in his masculine look but also his hobbies. He is also able to speak foreign language such as Chinese. Surprisingly, he has hidden talent: singing. Well, looking forward to hearing his beautiful deep voice then!