General Information
International Title: Adamas
Original Title: 아다마스 (romanization: Adamaseu)
Genre: Thriller, Misteri, Drama
No. of Episode: 16
Airing Date: 2022.07.27 ~ 2022.09.15
Airing Slot: Wednesday & Thursday, 22:30 KST
Broadcasting Channel: tvN, TVING
International Distributor: TBA
Starring: Ji Sung, Seo Ji Hye, Lee Soo Kyung
Director: Park Seung Woo
Screenwriter: Choi Tae Kang
Highest Rating: TBA
Awards: TBA
Synopsis
Adamas, when 2 twin brothers with different jobs try to discover and unreveil a case of murder. Ha Woo Shin (Ji Sung) is a mystery novelist and Song Soo Hyun (Ji Sung) becomes a prosecutor in the Central District.
They are twins who adopted by Lee Chang Woo (Jo Sung Wa) since child. An accident happend. The death of their step-father involved their birth father, who rumored as the killer of the step-father.
This time after 22 years past, the twin figures it out that their birth father was only framed as the murderer. The older twin brother who tries to catch the real murderer and the younger brother who looks for the evidence.
Cast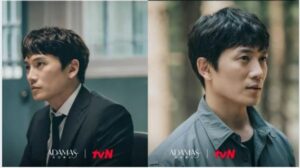 Character: Song Soo Hyun / Ha Woo Shin
Portrayed by: Ji Sung
Ji Sung's notable works: The Devil Judge (2021), Doctor John (2019), Familiar Wife (2018), Innocent Defendant (2017)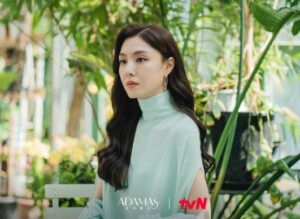 Source: Program TVINGCharacter: Eun Hye Soo
Portrayed by: Seo Ji Hye
Seo Ji Hye's notable works: Kiss Sixth Sense (2022), Dr. Brain (2021), Crash Landing on You (2019-2020)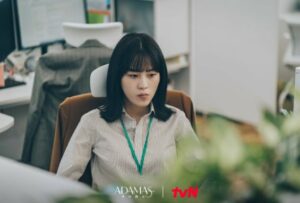 Source: Program TVINGCharacter: Kim Seo Hee
Portrayed by: Lee Soo Kyung
Lee Soo Kyung's notable works: Law School (2021), Where Stars Land (2018), Reply 1988 (2015-2016)
Extended Cast
Jo Dong In as Manager Lee
Heo Sung Tae as Choi Tae Sung
Seo Hyun Woo as Kwon Hyun Jo
Shin Hyun Seung as Dong Rim
Heo Tae Hee as Han Min Soo
Jo Sung Ha as Lee Chang Woo
Go Yoon as Park Yo Won
Won Hyung Hoon as Mr. Han
Oh Dae Hwan as Team Leader Lee
Lee Shi Won as Secretary Yoon
Woo Hyun Joo as Mrs. Oh
Special Appearance
Hwang Jung Min
Jeong Bo Seok
Jang Jin Hee
Lee Kyung Young
Choi Deok Moon
Park Hae Eun
Character Relationship Chart
TBA
Original Soundtrack
TBA
Trailer Videos
Awards & Nominations
TBA
Trivia
Adamas is Ji Sung's comeback drama after 1 year from his last project "The Devil Judge".
Suporting actor Seo Hyun Woo is comeback after 2 years since his role in "Flower of Evil".
Ji Sung and actress Seo Ji Hye are reuniting after historical series "Kim Su-Ro, The Iron King" 12 years ago.
Director Park Seung Woo is the one who directed MBC drama "Kairos" (2020).