General Information
International Title: Cleaning Up
Original Title: 클리닝 업 (romanization: Keullining Eop)
Genre: Comedy, Crime, Drama
No. of Episode: 16
Airing Date: June 4, 2022 ~ July 24, 2022
Airing Slot: Saturday & Sunday 22:30
Broadcasting Channel: JTBC
International Distributor: JTBC
Starring: Yeom Jung Ah, Jeon So Min, Kim Jae Hwa, Lee Moo Saeng, Na In Woo
Director: Yun Seong Sik
Screenwriter: Choi Kyung Mi
Highest Rating: TBA
Awards: N/A
Synopsis
The drama 'Cleaning Up' is about the cleaning service department a brokerage company. First character in this drama is Eo Yong Mi (Yeom Jung Ah), a pretty cleaning lady. Next, Ahn In Kyung (Jeon So Min), a cleaning lady who has a dream to start her mobile café. The last one is Maeng Soo Ja (Kim Jae Hwa) she is cold at home but friendly at work.
Eo Yong Mi is pretty, but beauty of her ten days working when she was young has not been able to do her part. After a divorce, she was taking care of her two children, so she worked as a beauty maid on weekdays, worked as a part-timer at a convenience store in the evening, and was a housekeeper on weekends. However being a divorced woman with a child holding her gambling debts is not easy, no matter how hard she tries.
An In Kyung dreams of buying a food truck to run a mobile cafe business. Because of her greedy father, she has a tendency to be timid. Growing up watching her struggling mother all the time, as a result she want a better life where she can travel she desire.
Maeng Soo Ja seems like a very sociable person, but she is only friendly to people when she needs them. She is a lonely person. Her only rest is on the mats in the clothes room piled with clutter where drinking a half bottle of soju and a YouTube video till she asleep.
These three cleaning ladies happen to overhear insider information at their workplace. They invest their money in a stock, using the insider trading information.
Cast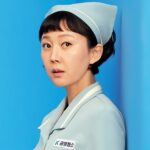 Character: Eo Yong Mi
Portrayed by: Yeom Jung Ah
Yeom Jung Ah's notable works: Snowdrop (JTBC / 2021), Life is Beautiful (2020), SKY Castle (JTBC / 2018-2019), Secret Healer (JTBC / 2016)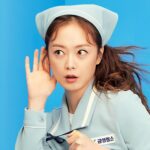 Character: Ahn In Kyung
Portrayed by: Jeon So Min
Jeon So Min's notable works: Show Window: The Queen's House (Channel A / 2021-2022), So I Married The Anti-Fan | (Naver TV-iQIYI-Viki / 2021), Top Star Yoo-Baek (tvN / 2018), Cross (tvN / 2018), The Bride of Habaek (tvN / 2017), My Secret Romance (OCN / 2017)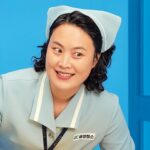 Character: Maeng Soo Ja
Portrayed by: Kim Jae Hwa
Kim Jae Hwa's notable works: Why Her? (SBS / 2022), Kiss Sixth Sense (Disney+ / 2022), Work Later, Drink Now (TVING / 2021), So Not Worth It (Netflix / 2021), Run On (JTBC / 2020-2021), True Beauty (tvN / 2020-2021), Oh My Baby (tvN / 2020)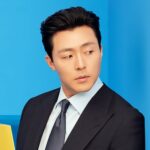 Character: Lee Young Shin
Portrayed by: Lee Moo Saeng
Lee Moo Saeng's notable works: Thirty Nine (JTBC / 2022), The Silent Sea (Netflix / 2021), The World of the Married (JTBC / 2020)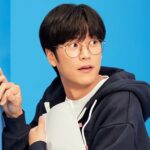 Character: Lee Doo Yeong
Portrayed by: Na In Woo
Na In Woo's notable works: Jinxed at First (KBS2/ 2022), Her Bucket List (TVING / 2021), At a Distance, Spring is Green (KBS2 / 2021), River Where The Moon Rises (KBS2 / 2021), Mr. Queen (tvN / 2020-2021)
Extended Cast
Kim Na Yoon as Hye Sook [Cleaning team]
Jang Shin Young as Geum Jan Di
Kil Hae Yeon as Mo Ran
Gal So Won as Jin Yun Ah
Song Young Chang as Song Woo Chang
Ha Shi Eun as Boo So Yeon
Kim Tae Woo as Jin Seong Woo
Oh Seung Yun as Choi Byeong Ryul
Song Jae Hee as Yoon Tae Kyung
Kim In Kwon as Cheon Deok Gyu
Kim Na Yoon as Hye Sook [Cleaner]
Yoon Gyung Ho as Oh Dong Joo
Lee Tae Geom as Park Sung Gyu [Vested Investment & Securities]
Lee Ha Eum as [Vested Investment & Securities employee]
Kim Ji Su as [Vested Investment & Securities employee]
Go In Beom as President Jung
Kwon Ji Woo as Jung Geun Woo
Yoon Jin Ho as Eo Yong Kyu
Jeon Guk Hyang as Jang Kyung Ja
Kim Si Ha as Jin Shi A
Son Jung Rim as Bok Gi [Cleaning team]
Hwang Jung Min as Geum Sil [Cleaner]
Park Ji Ah as Seok Soon [Cleaning team]
Park Sang Hyun as [Vested Investment & Securities employee]
Lee Dong Wook as [Vested Investment & Securities maintenance]
Kim Hye Hwa as Song Mi Hwa [Vested Investment & Securities]
Choi Seul Ki as Yang Ha Eun [Vested Investment & Securities]
Kim Tae Hyang as [Soo Ja's brother-in-law] (Ep. 3)
Cameo & Special Appearance
Kim Seo A as Jin Yun Ah [Child] (Ep. 2)
Yoo Young Jae as [Yong Mi's nephew] (Ep. 1)
Kim Hye Yoon as [Convenience store customer] (Ep. 1)
Heo Ji Na as [Shi A's homeroom teacher]
Baek Jae Jin as [Landlord]
Kang Ae Shim as [Supermarket owner]
Kim Hyo Jin as [In Kyung's mother]
Cha Chung Hwa as [Soo Ja's sister-in-law] (Ep. 3)
Son Ki Chul as [English teacher] (Ep. 3)
Lee Dong Kyu as [Anchorman] (Ep. 1)
Kim Song Il as [Dry cleaners employee] (Ep. 4)
Kim Bum Joon as [Motorcyclist group] (Ep. 4)
Park Kyu Beom as [Yong Mi's ex-boss] (Ep. 3)
Lee Jae Eun as [Market vendor] (Ep. 3)
Goo Jae Yeon as [Restaurant owner]
Shin Kang Kyun as [stamp engraver (ep.6)]
Kim Nan Hee as [landlady (ep.6)]
Kwak Myung Hwa as [student's mother (ep.5)]
Jo Young Mi as [Ilwon Foundation cleaner (ep.6)]
Bae Min Jun as Bae Seung Cheol
Jang Eui Don as [ Ilwon Foundation security guard (ep.5)]
Seo Soo Chan as [Spilt coffee man] (Ep. 5)
Character Relationship Chart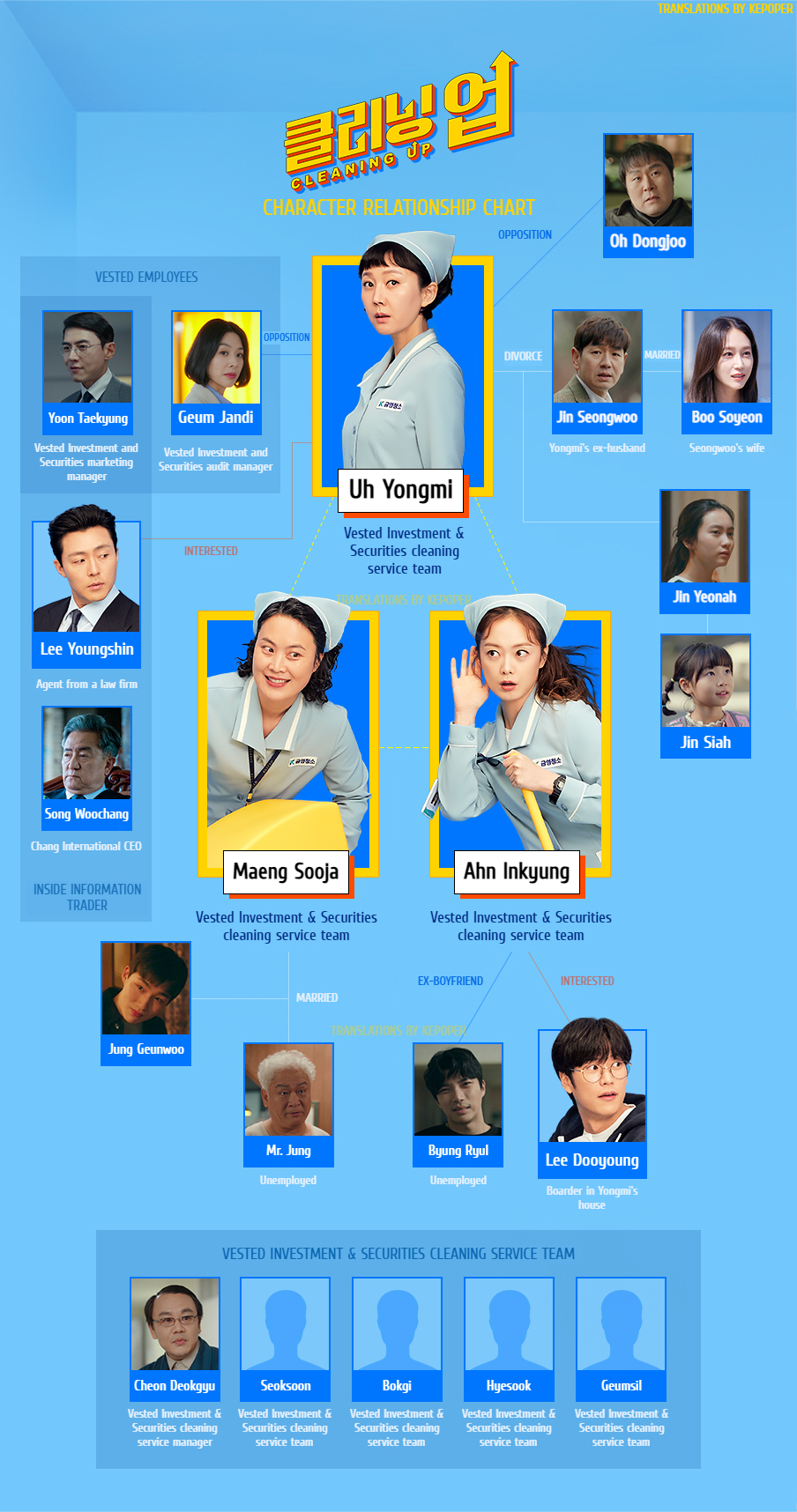 Original Soundtrack
'For You' by Sam Kim (샘김)
'Hug' by Sondia (손디아)
'The Queen' by SURAN (수란)
Trailer Videos
Awards & Nominations
N/A
Trivia
Drama series is a remake of the UK television series "Cleaning Up" that aired on ITV in 2019.
"Cleaning Up" takes over the JTBC's Saturday & Sunday 22:30 time slot previously occupied by "My Liberation Notes" and followed by "The Good Detective 2" on July 30, 2022