General Information
International Title: Anna
Original Title: 두번째 안나 (romanization: Dubeonjjae Anna)
Genre: Thriller, Drama
No. of Episode: 6
Airing Date: June 24th, 2022 ~ July 8th, 2022
Airing Slot: Friday
Broadcasting Channel: Coupang Play
International Distributor:
Starring: Bae Suzy
Director: Lee Joo Young
Screenwriter: Jung Han A (novel), Lee Joo Young
Highest Rating: TBA
Awards: N/A
Synopsis
All starts with a lie, one lie lead to the other and in the end live change completely. Lee Yoo Mi (Bae Suzy) is the woman who tells a small lie and ends up living someone else's life. When she messes up with something, Yoo Mi ended up getting abandoned. To save herself from miserable judgements and due to personal insecurities, she starts lying and to cover one lie, she lies further and further.
Next, Choi Ji Hoon (Kim Joon Han) is Yoo Mi's husband who is ambitious, he pursues a goal-oriented life. While Han Ji Won (Park Ye Young) is the only person Yoo Mi can trust and rely on.
Hyun Joo (Jung Eun Chae) is a woman who lives her life holding herself above everyone, treating people with neither kindness nor malice. She has a subtly tense relationship with Yoo Mi.
Cast
Character: Lee Yoo Mi
Portrayed by: Bae Suzy
Bae Suzy's notable works: Anna (Coupang Play / 2022), Start-Up (tvN / 2020), Vagabond (SBS / 2019), While You Were Sleeping (SBS / 2017), Uncontrollably Fond (KBS2 / 2016)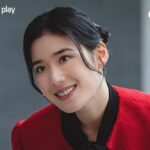 Character: Lee Hyun Joo
Portrayed by: Jung Eun Chae
Jung Eun Chae's notable works: Ode to the Goose (2018), The Great Battle (2018), The Table (2017)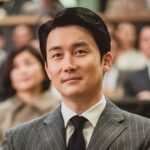 Character: Choi Ji Hoon
Portrayed by: Kim Joon Han
Kim Joon Han's notable works: Until the Morning Comes (JTBC / 2022), Anna (Coupang Play / 2022), Hospital Playlist 2 (tvN / 2021), Hospital Playlist (tvN / 2020)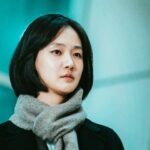 Character: Han Ji Won
Portrayed by: Park Ye Young
Park Ye Young's notable works: Hometown Cha-Cha-Cha (tvN / 2021), Sell Your Haunted House (KBS2 / 2021), Soul Mechanic (KBS2 / 2020)
Extended Cast
Heo Hyung Kyu as Kang Jae Ho
Kang Shin Chul as Reporter Hwang [Bokuk Daily]
Kim Jung Young as Yoon Hong Joo [Yoo Mi's mother]
Choi Yong Jin as Lee Sang Ho [Yoo Mi's father]
Baek Ji Won as [Hyun Joo's mother]
Oh Man Seok as Designer Lee [Hyun Joo's father]
Yoon Ji Min as Yoon So Young [Professor]
Jung Eun Kyung as Aunt Ttangjib
Kim Soo Jin as Kim Soo Jin
Woo Ji Hyun as Seon Woo
Kim Gi Cheon as [Ji Hoon's father]
Kang Hak Soo as [Dongjin University dean]
Han Dong Hwan as [Dongjin University professor]
Jung Sun Chul as Jung Hee Sung
Park Soo Yeon as Cho Yu Mi [Secretary]
Hong Hee Won as Secretary Jung
Jo Seung Yun as [Bokuk Daily department head]
Ma Jung Pil as [Bokuk Daily reporter]
Kwon Hyuk Soo as [Lawmaker]
Woo Hyun as [Ji Hoon's uncle]
Cameo & Special Appearance
Kim Soo In as Lee Yoo Mi [Young]
Choi So Yool as Lee Yoo Mi [Child]
Lee Chae Hyun as Choi Min Jae
Paul Battle as Colonel Phillips (Ep. 1)
Hong Jung Min as [Ballet student] (Ep. 1)
Kim Shi Eun as [Homeroom teacher] (Ep. 1)
Lee Je Yeon as [Music teacher] (Ep. 1)
Bong Man Dae as [Art Institute instructor] (Ep. 1)
Park Jin Sung as [High School faculty head teacher] (Ep. 1)
Park Byung Wook as [Vice-principal] (Ep. 1)
Kim Geu Lim as [High School teacher] (Ep. 1)
Choo Kwi Jung as [Jae Ho's mother] (Ep. 1)
Min Dae Shik as [Cook] (Ep. 1)
Jeon Young as [Housekeeper] (Ep. 2-3)
Kim Young Ah as [Art Institute director] (Ep. 2, 4)
Lee Seung Ha as [Consignment store staff] (Ep. 2)
Kim Won Seok as [Art Institute director] (Ep. 2)
Choi Moon Kyung as [Art Institute director] (Ep. 2)
Park Jung Eon as [Art Institute director] (Ep. 2)
Jang Ha Eun as Na Rae [Student consulting with Anna] (Ep. 2-3)
Jeon Soo Yeon as [English language institute staff] (Ep. 2)
Jeong Seo Yeon as [Counterfeit clothes seller] (Ep. 2)
Baek So Hyun as [Art Institute student] (Ep. 2)
Kim Kwang Suk as [Real estate agent] (Ep. 2)
Kim Seung Tae as [Anna's "father"] (Ep. 2)
Lee Young Sook as [Anna's "mother"] (Ep. 2)
Kim Mi Hye as [Yale Asian Alumni Reunion attendee] (Ep. 2)
Yeo Ji Min as Lee Jin Young (Ep. 2)
Kang Moon Kyung as Min Jun Won (Ep. 3)
Jung Dong Gyu as [Lawmaker] (Ep. 3-4)
Park Shin Woon as [PR staff] (Ep. 4)
Yang Ha Yoon as [PR staff] (Ep. 4)Han Joo Young as [Wealthy wife] (Ep. 4)
Lee Mi Yoon as [Wealthy wife] (Ep. 4)
Na Mi Hee as [Wealthy wife] (Ep. 4)
Seo Hyun Woo as Oh Myung Hoon [Mayor] (Ep. 5)
Yang Seung Kul as Lee Seung Mu [Prosecutor General] (Ep. 5)
Jun Joon Woo as [Police officer] (Ep. 5)
Lee Sung Il as [Detective] (Ep. 5)
Baek Kil Sung as [Campaign manager] (Ep. 3)
Park Jin Sung as [Head teacher] (Ep. 1)
Character Relationship Chart
N/A
Original Soundtrack
N/A
Trailer Videos
Awards & Nominations
N/A
Trivia
Based on novel "Chinjeolhan Yibangin" by Jung Han A (published October 13, 2017 by Munhakdongne)
Filming for the drama series began October 15, 2021