SM Entertainment cautiously released a statement after Girls' Generation's Hyoyeon being mentioned in an Instagram post posted by Kim Sangkyo, the whistleblower of Burning Sun case.
Regarding Kim's mention of Hyoyeon, SM Entertainment said in its official statement on the 14th, "Hyoyeon was only invited to perform as a DJ at the time, and it has nothing to do with the post. Please refrain from speculation and misunderstanding."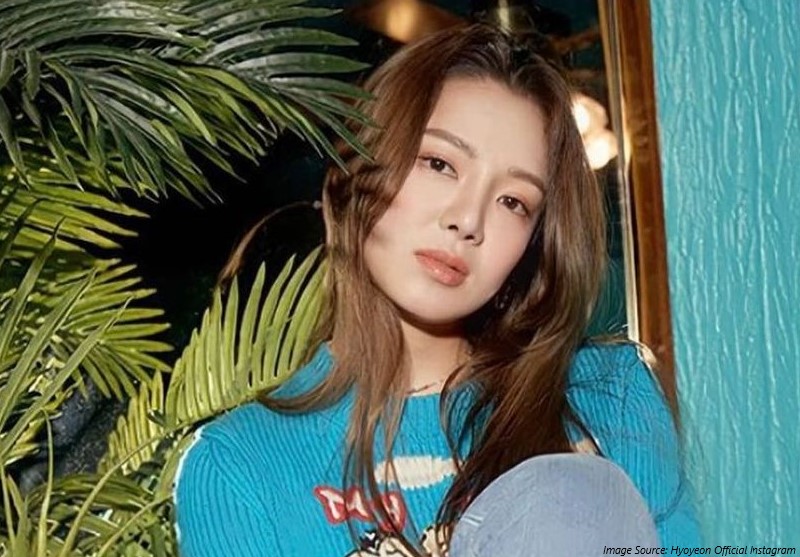 Earlier on the 13th, Kim Sangkyo posted a long post with a photo of Hyoyeon who was DJ-ing at Burning Sun on his Instagram. The post is causing a stir because it directly suggests Hyoyeon's involvement in the Burning Sun scandal.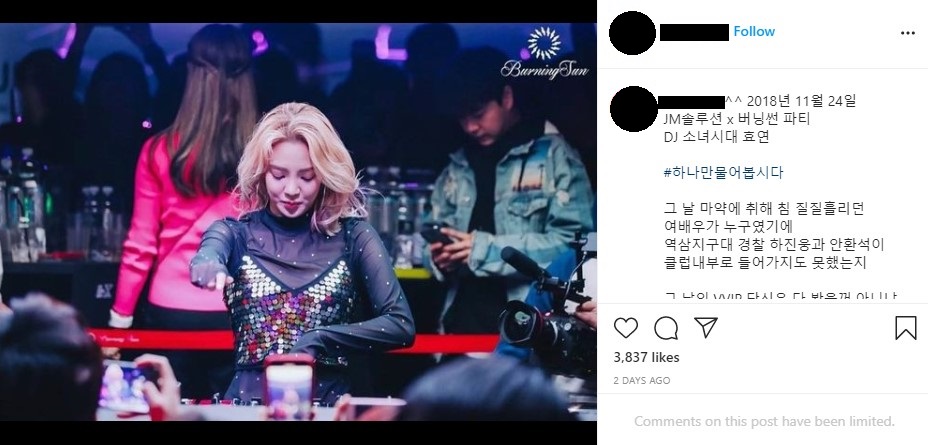 Kim added the phrase "DJ Girls' Generation Hyoyeon on November 24, 2018" in a tone that seems to point to Hyoyeon, and added, "Who was the actress who was under the influence of drugs that day, so the police in Yeoksam district couldn't even enter the club. You must have seen them all that day because you were a VVIP guest at that time, Hyoyeon."
Kim Sangkyo went on to say, "Don't you know whether the actress who was drunk on drugs that day was H or G, or if that druggie who assaulted me in the club was Seungri's friend or not? The time almost come.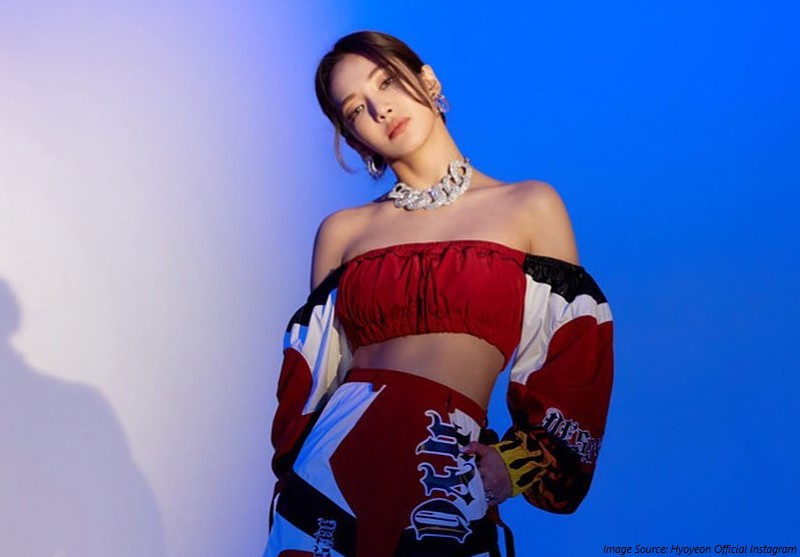 "Seungri, I'm waiting for your discharge day. I have all the lists on my memo. You guys choose whether you'll be forgiven or apologized for everything you know for the rest of your life," he wrote.
Kim Sangkyo is known as the whistleblower of the Burning Sun scandal that raised suspicions of collusion between Burning Sun and the police in November 2018.