The nine-member group SF9 is famous for having handsome members with model-like physiques. Talking about visuals, the group's second-youngest member Hwiyoung is one of the group's representative in terms of physical appearance. But Hwiyoung is more than his visual, here are 7 interesting facts about the talented rapper!
Hwiyoung was born in Busan, May 11th, 1999. Hwiyoung and 2000-born Chani are the maknae line members of SF9. Many were surprised when they first learned that Hwiyoung was born in 1999. His chic aura and sharp jawline seem to be the reason he looks manly and somehow more mature than his real age.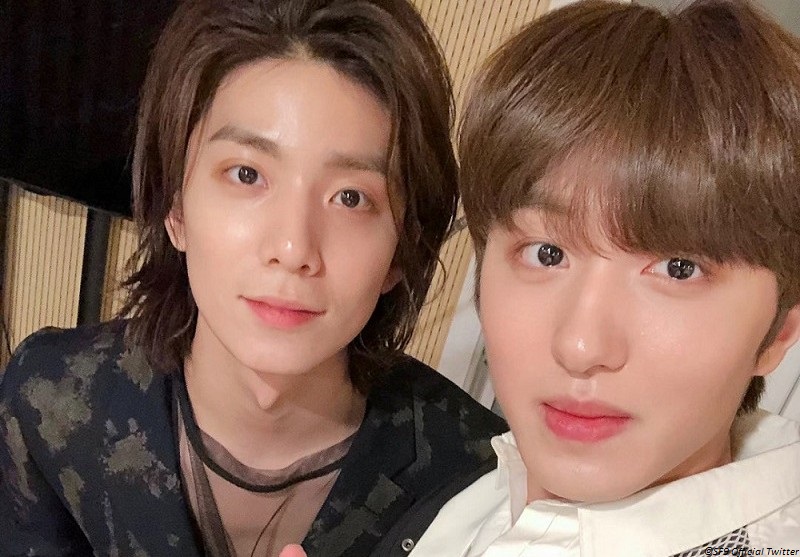 His teammate, Jaeyoon, revealed that Hwiyoung is an INFP through a VLive broadcast last year. Although revealed to be an INFP, Hwiyoung shared that he is someone who gets lonely easily. In an interview with GQ Korea he said, "I always feel lonely. Although sometimes I think that I'm not alone, but in the end, I would still feel that way."
One of the visual members of SF9
Rowoon, Yoo Taeyang, and Hwiyoung are the three visual members of SF9. With a proportional posture and a face that looks like Hong Kong action movie actors, Hwiyoung is widely known as one of SF9's fan-attractor. Since 2018 he's been sporting a long hairstyle that became his trademark, earning him the nickname "That long-haired guy". Thanks to his fit physical and handsome appearance, fans even nicknamed him "The three most handsome men in Korea".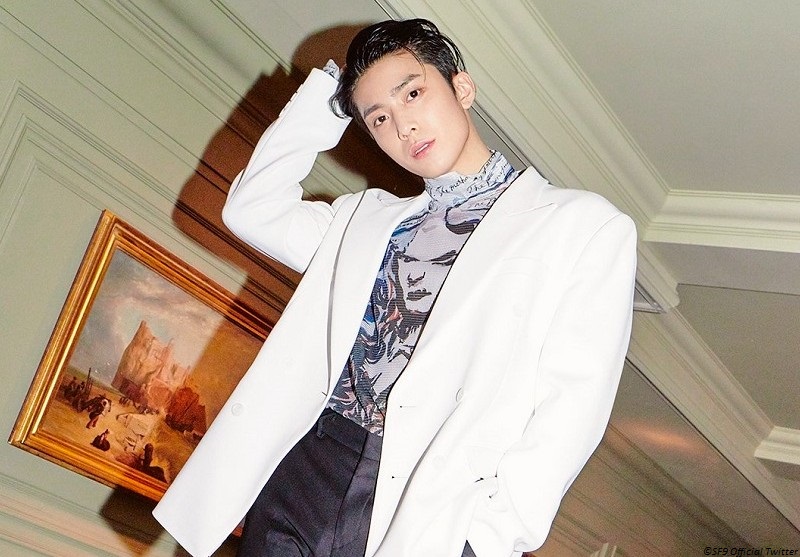 When asked about his favorite movie or drama genre, he said that he is a romance enthusiast. Hwiyoung also named the movie "10 Things I Hate About You" starring the late Heath Ledger as one of his favorite films.
Many fans think that Hwiyoung looks rather similar to 'Coffee Prince' and 'Her Private Life' actor, Kim Jaewook. This opinion arose from the similar body posture, jaw shape, and hairstyle of the two. There are also opinions that he has an "actor face". Recently, Hwiyoung also challenged acting by appearing in the KBS2 drama 'Imitation' alongside teammate Chani. Hwiyoung's appearance in the drama pleases many fans who have been looking forward to his acting. Check out the photos of Hwiyoung and Kim Jaewook below, aren't they resemble each other?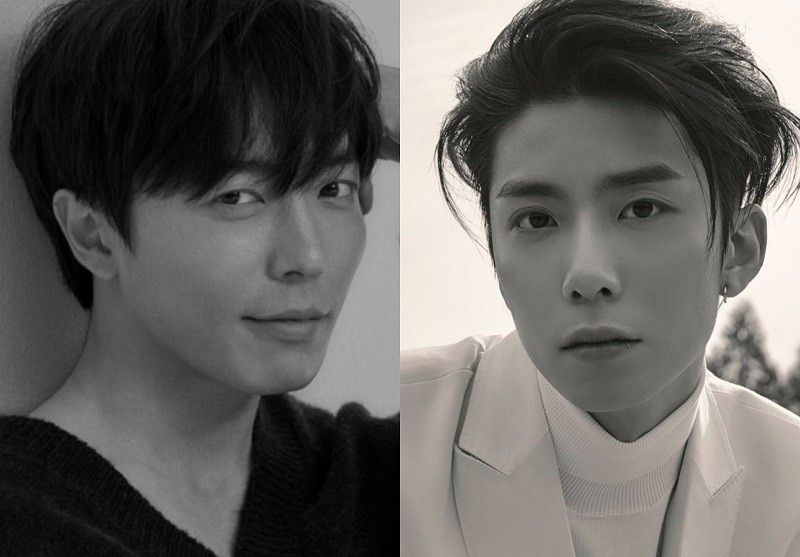 He loves cats. He shared that he and his family have been raising a Tabby Cat called Bandi for almost 10 years. It is said that the cat is currently living in his family's house in Hanam-si. The love for his cat Bandi is so apparent that he even made a song for it titled 'Bandi' that he uploaded to his Soundcloud. Hwiyoung also loves to visit cat cafes in his spare time.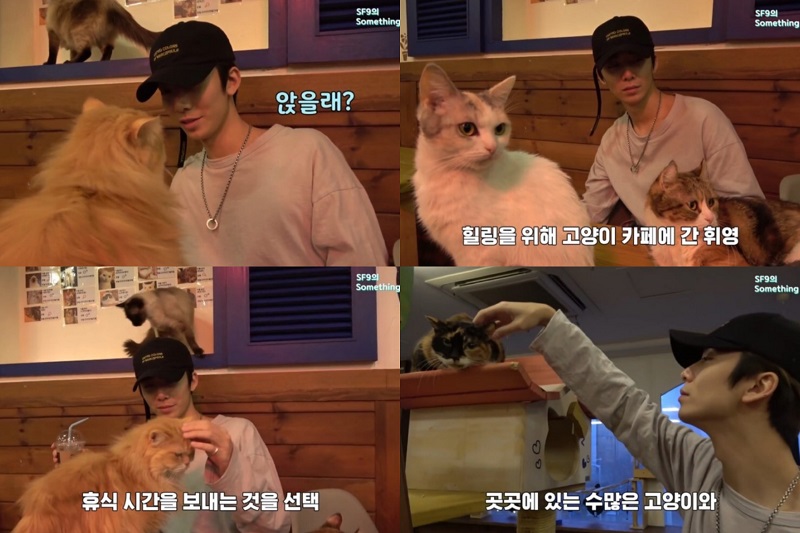 Regularly uploads songs to his Soundcloud
Hwiyoung is one of the three SF9 members besides Youngbin and Zuho who has a Soundcloud account. Among the three, Hwiyoung uploads the most song to the platform. In 2018, Hwiyoung participated in the rap survival program 'High School Rapper 2', where he received favorable reviews from the judge despite being stereotyped as an idol-rapper. After joining the program, Hwiyoung channels his strong desire to be a hip-hop musician by steadily producing songs that he showcased through his personal Soundcloud account. He regularly uploads self-composed and co-produced songs since 2019. Recently he also participated in rap making of the song 'Full Dash', a collaboration song for the idol survival program 'Kingdom: Legendary War' alongside BOBBY of iKon and Sunwoo of THE BOYZ.