General Information
International Title: Secret
Original Title: 말할 수 없는 비밀 (romanization: Malhalsu eomneun bimil)
Genre: Drama, Romantic, Fantasy
Runtime: TBA
Released Date: 2022
Streaming: TBA
International Distributor: Hive Media Corp.
Starring: Do Kyungsoo (D.O. of EXO), Won Jin Ah
Director: Seo Yoo Min
Writer: Jay Chou & To Chi-long (original work)
Rating: TBA
Awards: TBA
Synopsis
Korean movie 'Secret' is an adaptation of a Taiwanese movie with the same title that was released in 2007. The film begins when piano prodigy Yoo Joon (portrayed by Do Kyungsoo) accidentally meets Jeong Ah (Won Jin Ah), who was playing mysterious music in an old practice room on the campus.
Main Cast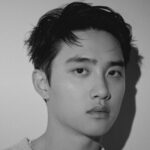 Character: Yoo Joon
Portrayed by: Do Kyungsoo
Do Kyungsoo notable works: It's Okay That's Love (2014), Along with the Gods 1 & 2 (2017 & 2018), 100 Days My Prince (2018), Swing Kids (2018), etc.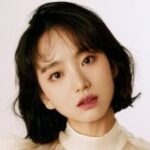 Character: Jeong Ah
Portrayed by: Won Jin Ah
Won Jin Ah notable works: Rain or Shine (2017), Steel Rain (2017), Hellbound (2021), Happy New Year (2021)
Extended Cast
Shin Ye Eun (undisclosed role)
Character Relationship Chart
TBA
Original Soundtrack
TBA
Teaser & Trailer Videos
TBA
Awards & Nominations
N/A
Trivia
It is an adaptation of 2007's Taiwanese movie 'Secret' starred, directed, and written by Jay Chou.
The shooting began in November 2021 and ended on January 21, 2022.