BTOB is mostly renowned for its ballad songs while it actually has several upbeat songs. Moreover, the members have incredible dancing skills. In the early debut, BTOB released some the upbeat songs with intense choreography. Recently, BTOB has officially confirmed its participation in Mnet biggest survival show, Kingdom 2021. Previously, the agency refused this participation but later it agreed to join the show. However, we won't see the full squad this year since Sungjae and Hyunsik are still in military service. So, the subunit group, BTOB 4U, will represent them in Kingdom 2021. BTOB 4U is subunit group consisting of Minhyuk, Eunkwang, Changsub, and Peniel. Here are 5 BTOB upbeat songs which are possible to cover in Mnet Kingdom 2021. Just feel the groove!
1. I'll Be Your Man (2016)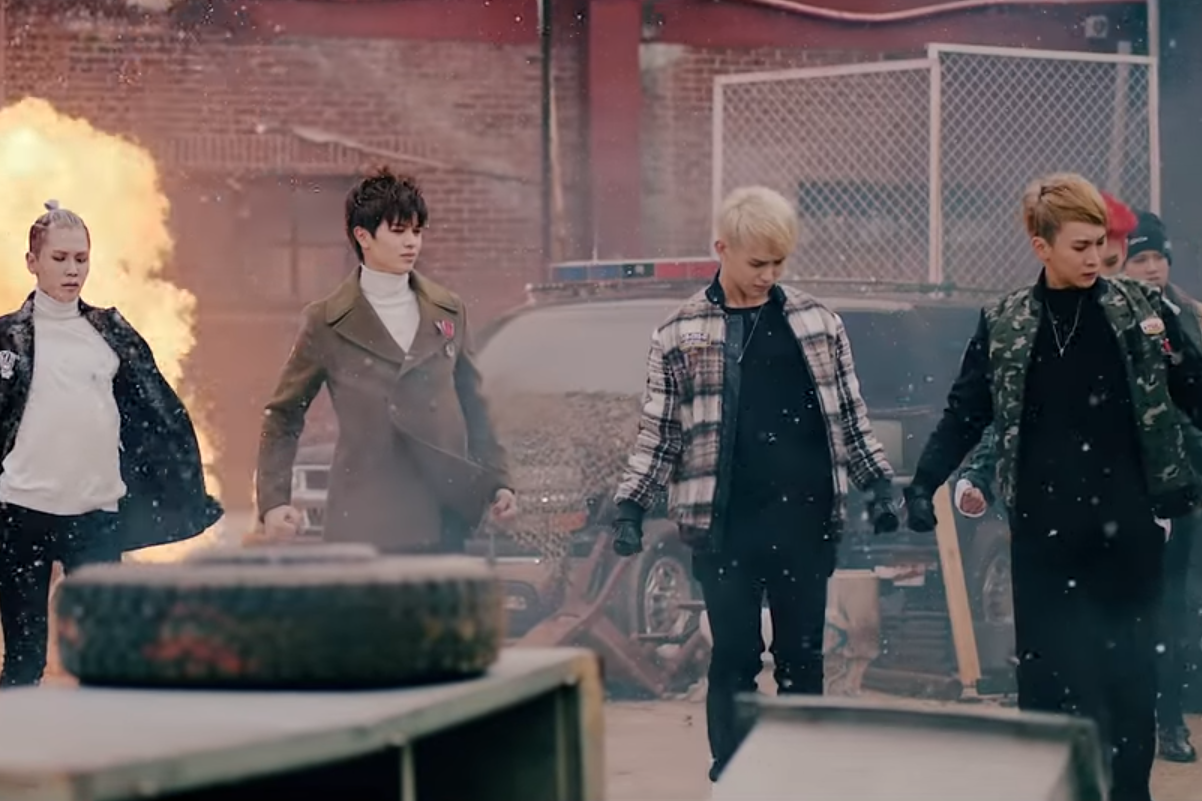 It is quite shocking to know BTOB participation in Kingdom 2021 or also known as Kingdom: Legendary War. Publics give some speculations on the reason BTOB finally agrees to join the show. Probably this is a chance to prove its existence after the controversy of Ilhoon's scandal. I'll Be Your Man is one of BTOB upbeat songs released in 2016. This song features the combination of Eunkwang, Changsub, Sungjae, and Hyunsik's vocal skills and Ilhoon, Peniel, ans Minhyuk rap skill. What a harmonious combination, isn't it?
2. Wow (2012) – One of BTOB Iconic Songs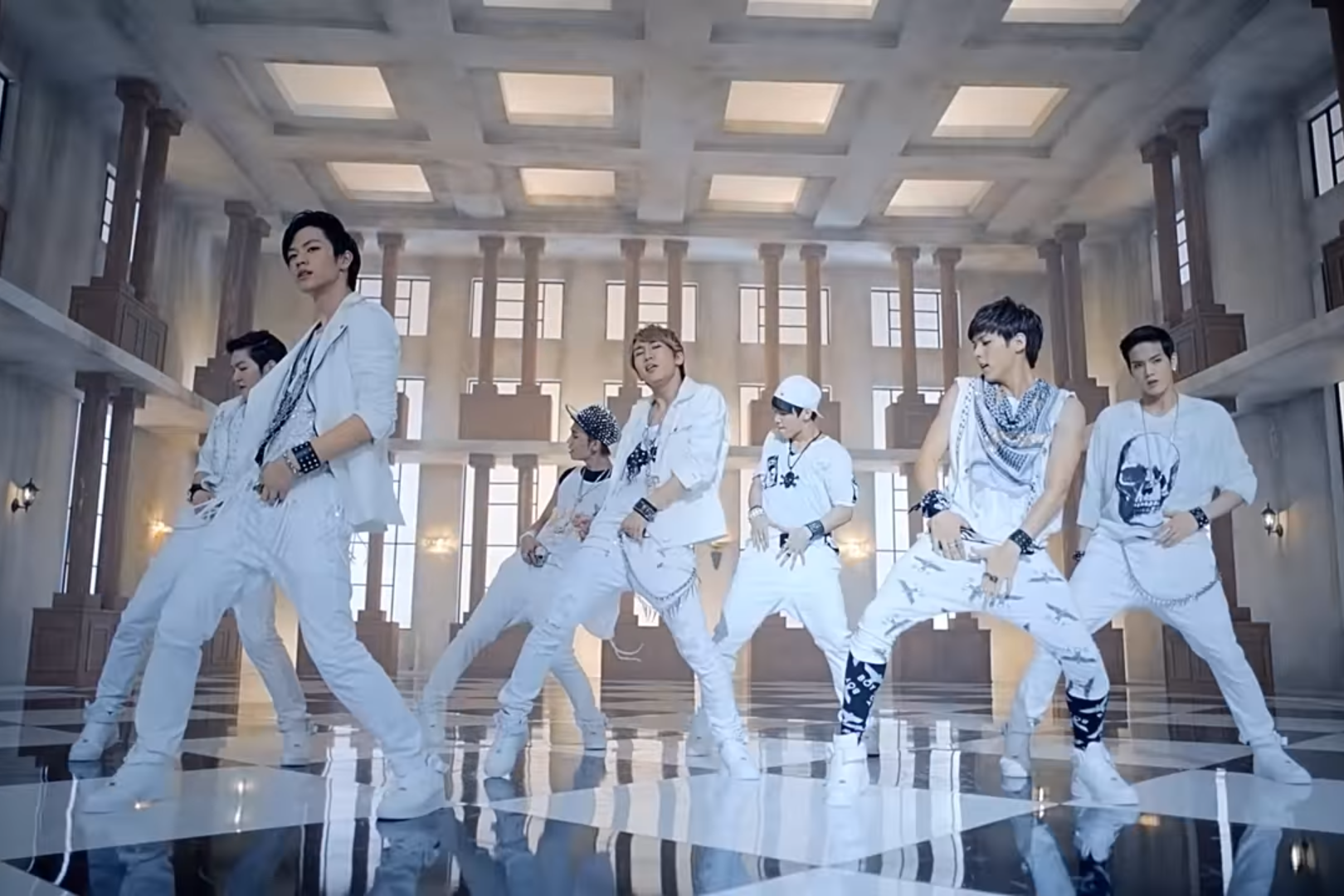 Let's feel nostalgic with ninth-year-old song entitled Wow. Wow is one of BTOB iconic songs released for Melody (BTOB fandom name). If you are a Melody, the iconic line "BTOB back again" is such an earworm! Besides, we find many awesomeness in this song like the cool rap, addictive chorus, and intense choreography. That's literally so 'Wow', right? Go put this song in your playlist now! You can easily fall in love with this song even though you're not a Melody. Or, you just became a Melody now? Well, Wow is definitely worth to perform in Kingdom 2021 stage.
3. Thriller (2013) – One of BTOB Songs to Feel Nostalgic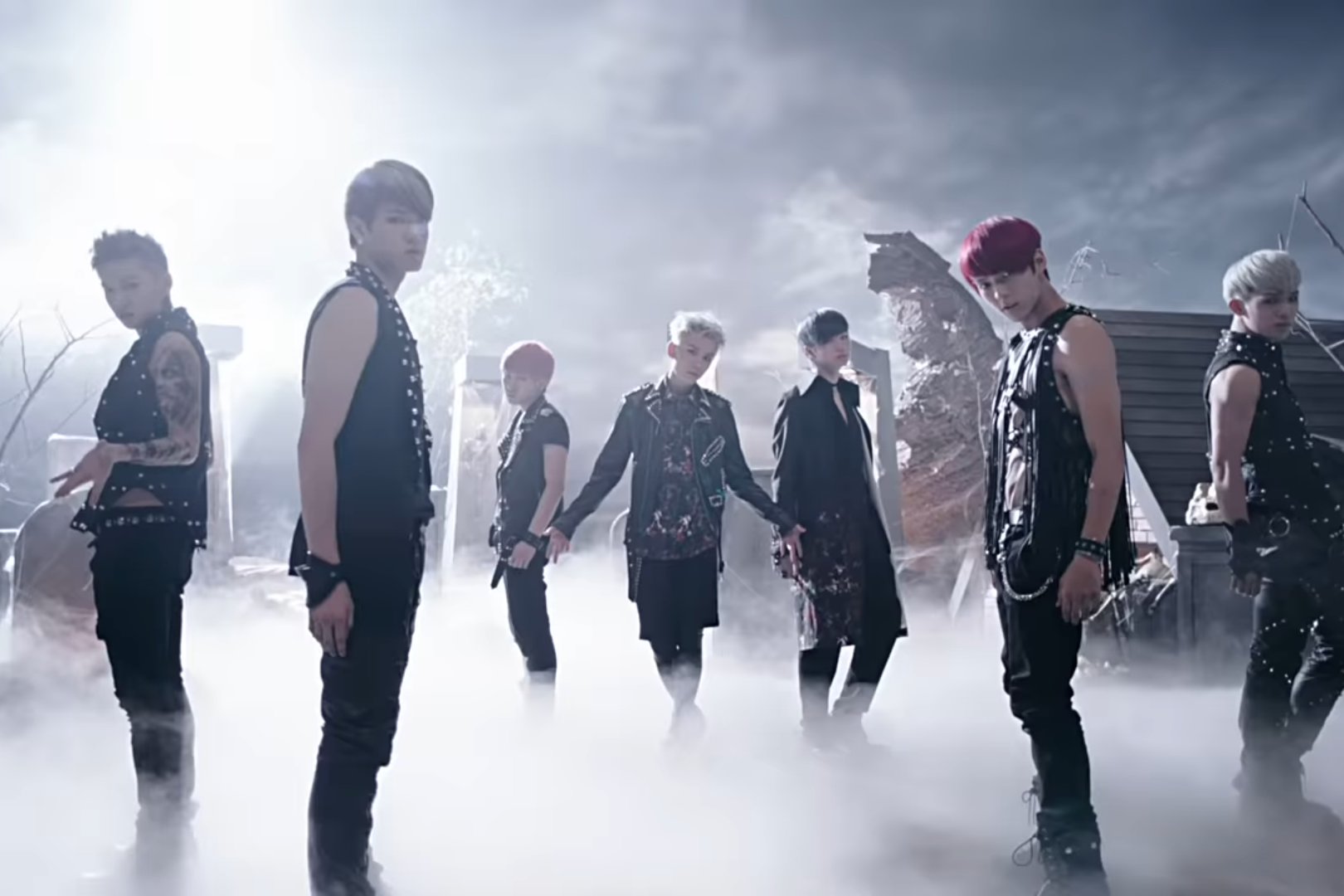 Having heard that BTOB would join Kingdom 2021, we suddenly want to recall some old BTOB upbeat songs. Thriller is slightly come in mind. As we know that BTOB currently brings the fun concept with cheering vibes. Meanwhile, Thriller mainly gives us the dark concept. However, the song still captivates us. Dark is the new fun, right? Besides, it brings the new color for BTOB performance. Somehow it's kinda boring to see the monotonous concept so we need something different. Just stream this MV now to feel the nostalgic! And we need this song to thrill the stage of Kingdom 2021.
4. Beep Beep (2014)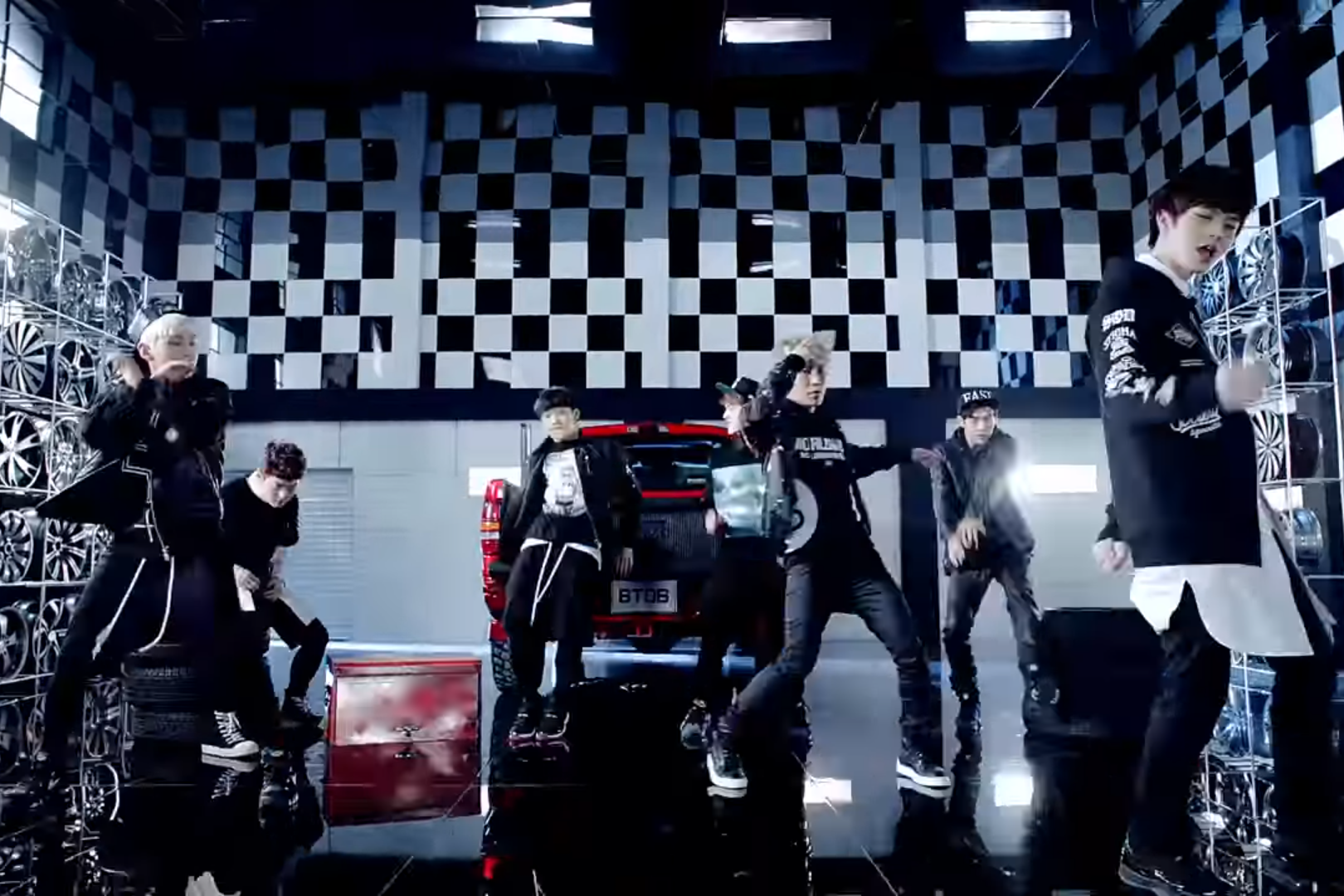 Beep Beep is undeniably a song that levels up BTOB existence in K-pop industry. Most importantly, BTOB becomes one of popular third-generation boy groups. Beep Beep has catchy melody with laid-up vibes and features the simple choreography. It makes us easy to practice the dance cover or just learn to dance. Are you one of the fans who also follow and practice their moves? Psst, Minhyuk's rap part is so fire too! Our guys are damned hot here! Can't imagine if BTOB will perform this song in Kingdom 2021. Rock the stage!
5. Insane (2012) – One of BTOB Debut Songs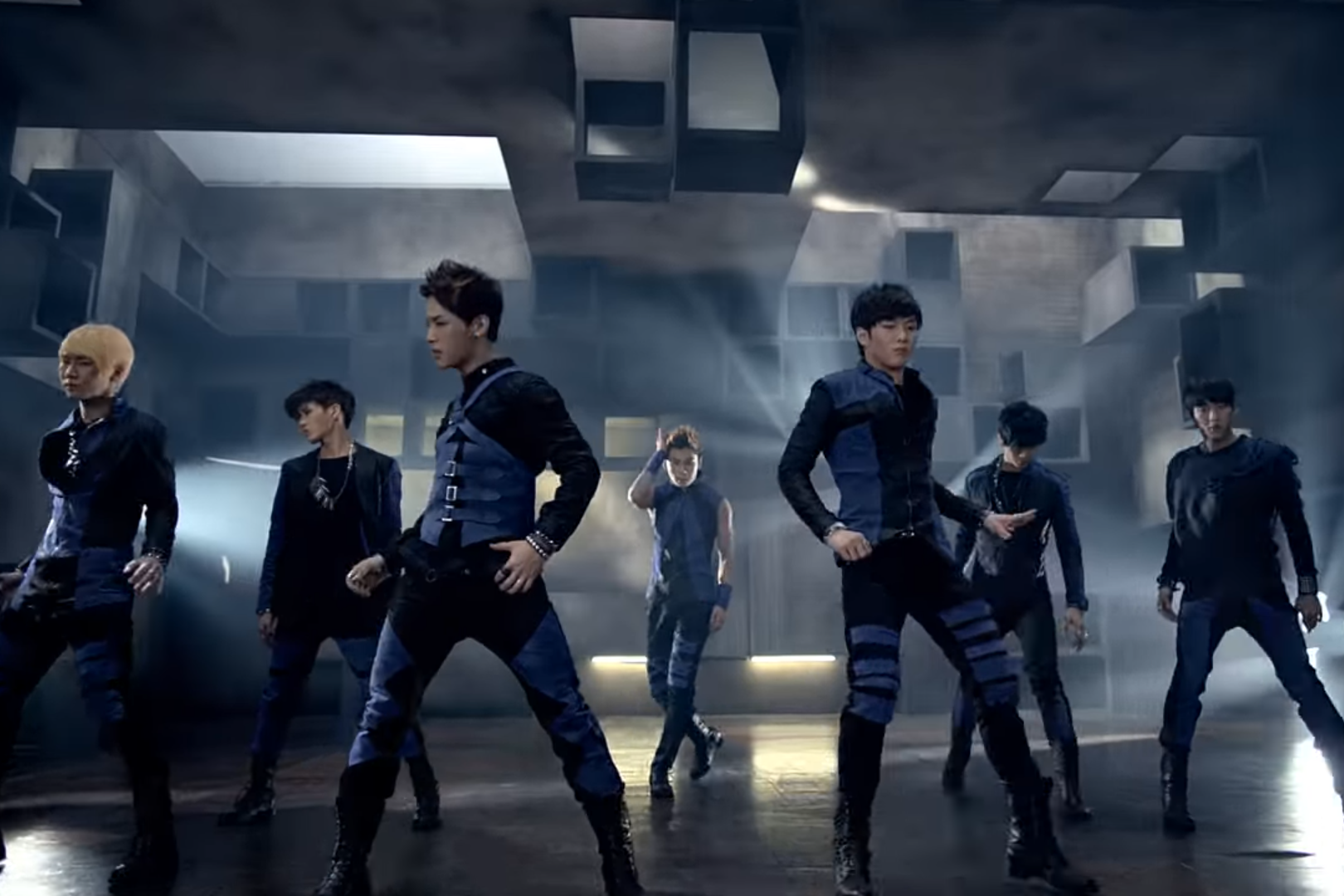 As the Melody, we couldn't forget this song. This is one of BTOB debut songs that also star Chorong APink as the MV model. Insane is so typical of second-generation K-pop songs. We can feel the melodramatic and addictive at once in this song. Such a perfect song, isn't it? Well, perhaps we will think that the style is too old now. Don't you realize that it was nine years ago, dear. Last but not least, old is gold! Do you want to hear this song in Kingdom 2021?