Counting down the days to Mnet survival show, Road to Kingdom 2021 or also known as Kingdom: Legendary War. Road to Kingdom is a male version of Queendom, comeback battle show within 6 selected girl groups. Meanwhile, slightly different from Queendom, Road to Kingdom stars 7 boy groups. Kingdom 2021 is a sequel of Road to Kingdom previously aired from April to June 2020. Here we can witness comeback battle within 6 boy groups who will show their existence to be the King of K-pop. We know that everyone is super excited of this upcoming television program. So, we will give you the quick facts about Mnet Kingdom 2021.
Mnet Kingdom 2021 Official Name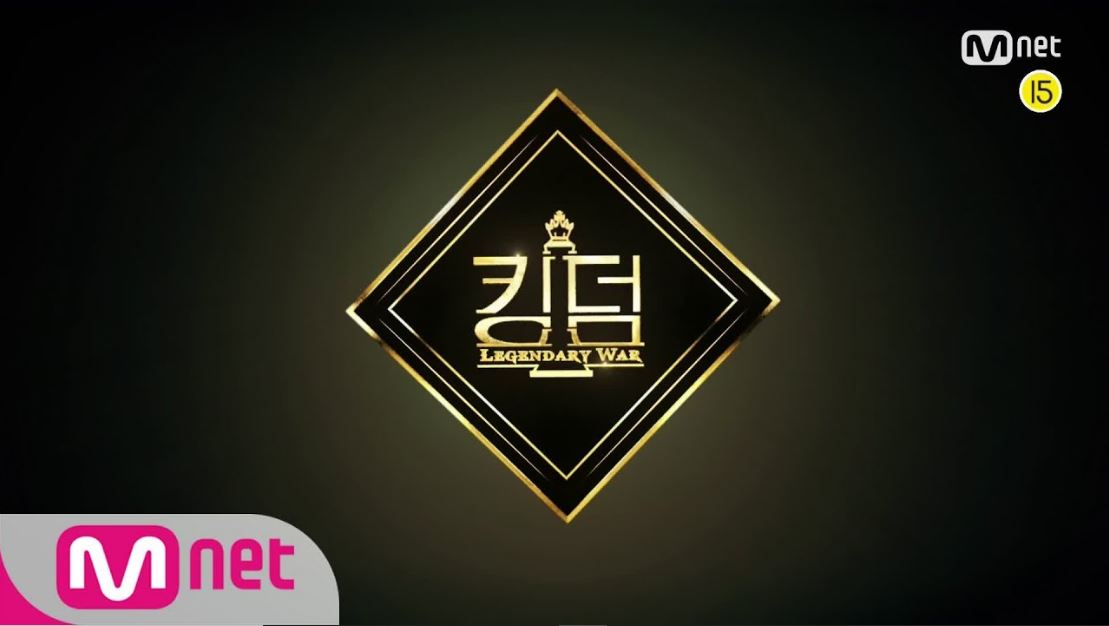 The prequel of Kingdom survival show in 2020 is called Road to Kingdom. Meanwhile, Mnet officially announces that Kingdom 2021 will be called Kingdom: Legendary War. It is obviously stated on its new logo. The logo features the completing pieces of Rubik's cube then falling to chess board. Then the symbol of King appears featuring the program title written in the center. Black and gold dominate the color of its logo. As we can see from the teaser, it is so convincing and elegant. Couldn't wait more, right?
2. Kingdom 2021 Lineup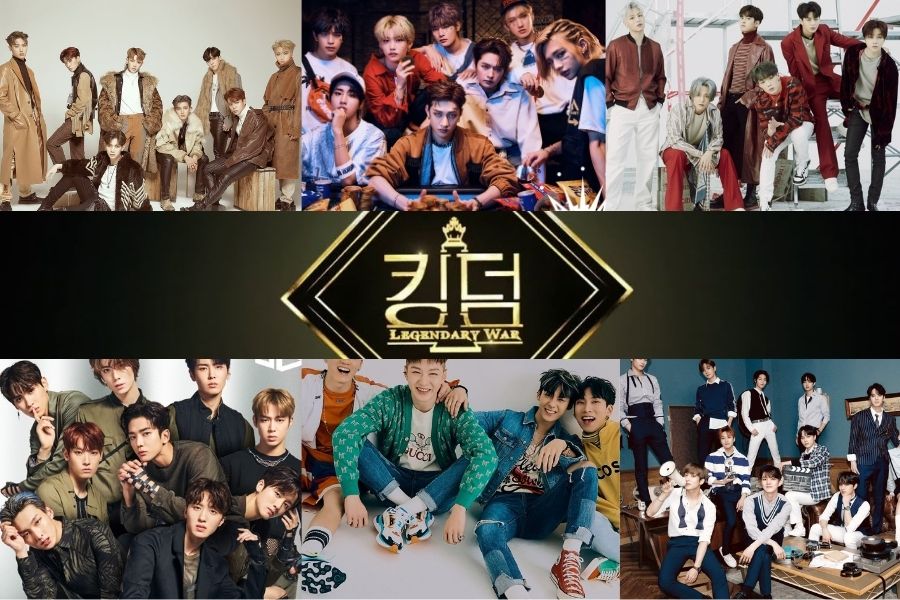 Unlike Road to Kingdom 2020, Kingdom 2021 presents 6 boy groups which are ready for comeback. Mnet has confirmed that BTOB, iKON, SF9, Stray Kids, The Boyz, and ATEEZ officially participate in this survival stage. However, we will only see BTOB with four members: Lee Minhyuk, Seo Eunkwang, Peniel, and Lee Changsub. Unfortunately, Yoo Sungjae and Lim Hyunsik can't join the stage due to their military service. So, the sub unit BTOB 4U will represent it in this survival show program. Firstly, MONSTA X was rumored to join this show, but later the agency rejected its participation. Are you ready to vote your idol, guys? Support your idol to be the King!
3. Kingdom 2021 Schedule and Details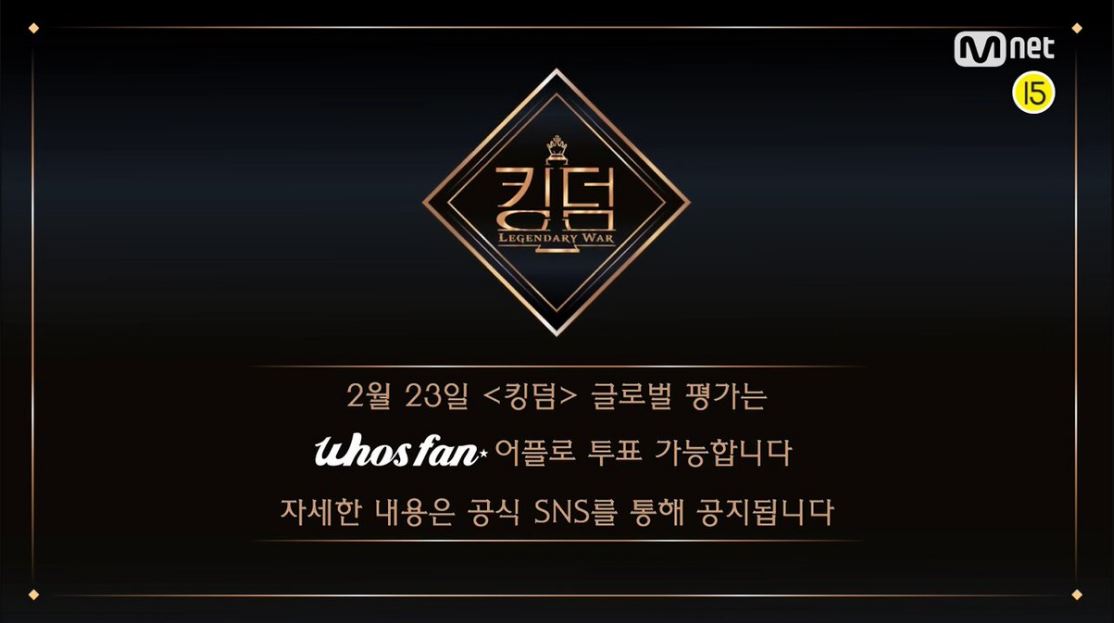 Mnet has announced the schedule for the show in February 15, 2021. The first shoot called Introduction Stage is scheduled on February 23 at 8 PM KST. We can stream this program live via Mnet K-pop YouTube channel. Most importantly, you can vote on Whosfan mobile application. The new teaser shows that the production team and 6 boy groups held a meeting regarding the first shoot. Production team has announced that it will feature 100 second performance of each boy group for global vote. Meanwhile, the program is aired starting from April 1, 2021. Well, the clock is ticking. We are still waiting.
4. Kingdom: Legendary War Hosted by TVXQ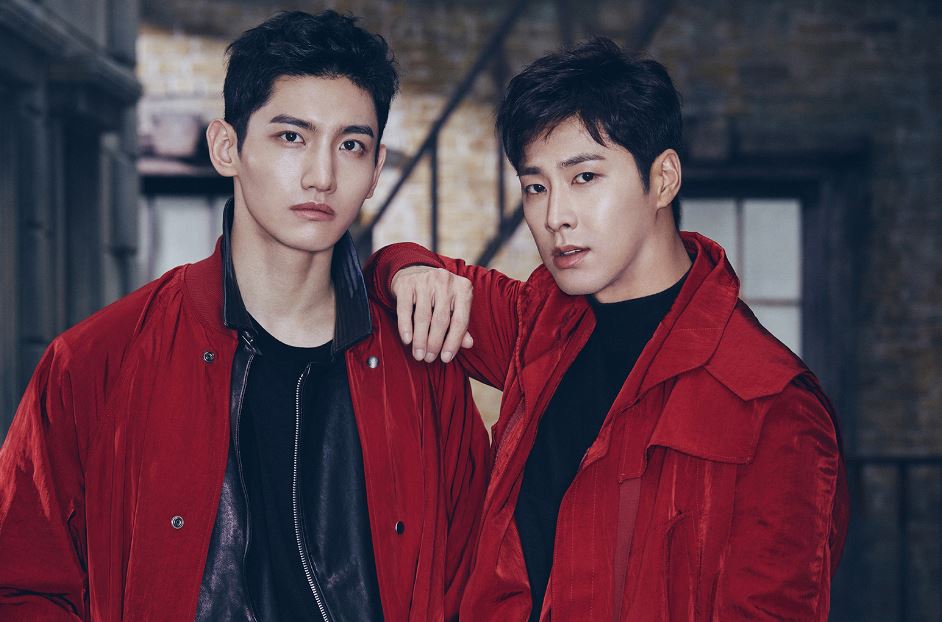 What makes Kingdom 2021 more interesting beside its lineup is the host. Previously, Road to Kingdom (2020) was hosted by Lee Dahee and Jang Sungkyu. Now, we can see Yunho and Changmin TVXQ host this survival show. Isn't it interesting that boy group comeback battle hosted by senior boy group as well? The new teaser also shows that Changmin and Yunho attend the meeting with the production team regarding to the first shoot. They look surprised after knowing that the performances will be one-take. There are no retakes as long as the camera director doesn't fall down. Well, can't wait to see TVXQ performance too.