General Information
International Title: Royal Secret Inspector Joy
Original Title: 어사와 조이 (romanization: Eosa wa joi)
Genre: Romance, Comedy
No. of Episode: 16
Airing Date: 2021.11.01 ~ 2021.12.21
Airing Slot: Monday – Tuesday at 22:30
Broadcasting Channel: tvN
International Distributor: iQIYI
Starring: Ok Taecyeon, Kim Hye Yoon
Director: Yoo Byeong Sul
Screenwriter: Lee Jae Yoon, Kim So Yi
Highest Rating: TBA
Awards: TBA
Synopsis
Set in the Joseon period, 'Royal Secret Inspector Joy' revolves around a royal secret inspector and a divorced woman. Ra Yi Eon (Taecyeon) is a smart but laid-back man who wishes to live a simple life. He unexpectedly passed the civil servant test and got recruited as a royal secret agent.
On the other hand, Kim Jo Yi (Kim Hye Yoon) is a free-spirited and passionate young woman who wants to divorce his gamble-addicted husband. She doesn't afraid of facing criticism despite divorcing was considered a disgrace during the Joseon period.
The two persons of opposite personalities join forces to investigate cases that occur in the country.
Cast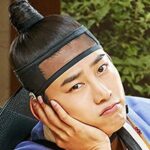 Character: Ra Yi Eon
Portrayed by: Ok Taecyeon
Ok Taecyeon's notable works: Dream High (2011), Who Are You? (2013), Beautiful Days (2014), Let's Fight Ghost (2016), Save Me (2017), Vincenzo (2021)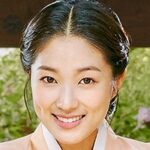 Character: Kim Jo Yi
Portrayed by: Kim Hye Yoon
Kim Hye Yoon's notable works: Sky Castle (2018), Extraordinary You (2019), Midnight (2021), Snowdrop (2021)
Extended Cast
Lee Jae Kyoon as Park Tae Seo
Jung Bo Suk as Park Seung
Jung Soon Won as Cha Mal Jong
Lee Sang Hee as Gwang Soon
Choi Tae Hwan as Park Do Soo
Kim Hyun Joon as Ji Maeng Soo
Cha Yub as Hong Seok Ki
Min Jin Woong
Chae Won Bin
Cho Kwan Woo
Park Gang Sup
Park Choong Sun
Cameo & Special Appearance
Lee Joon Hyuk as Crown Prince
Character Relationship Chart
TBA
Original Soundtrack
TBA
Trailer Videos
1st Teaser
2nd Teaser
3rd Teaser
Awards & Nominations
N/A
Trivia
This is Taecyeon's first sageuk/ period drama.
The first filming took place in Munkyung City on June 2nd, 2021.
Ra Yi Eon role was first offered to actor Jo Byung Gyu, while Joy role was offered to Jung So Min.