Navillera will captivate Kdrama also webtoon fans starting from March 22nd on tvN. This webtoon-based adaptation series stars Song Kang as the main lead. Previously, Song Kang has surprised us with his incredible performance in Love Alarm and Sweet Home. Surely, Love Alarm and Sweet Home bring more popularity and recognition for Song Kang in drama industry. Meanwhile, Song Kang will be paired with senior Korean actor, Park Inhwan. We know that Park Inhwan is one of notable senior actors who has played in several dramas like Come Back Mister, Mad Dog, and Live or Die. Besides, we will also see other senior actress like Na Moonhee and the junior like Hong Seunghee. So, what does actually make Navillera become most-awaited Kdrama this month? Let's check some fun facts about it.
Navillera Kdrama Synopsis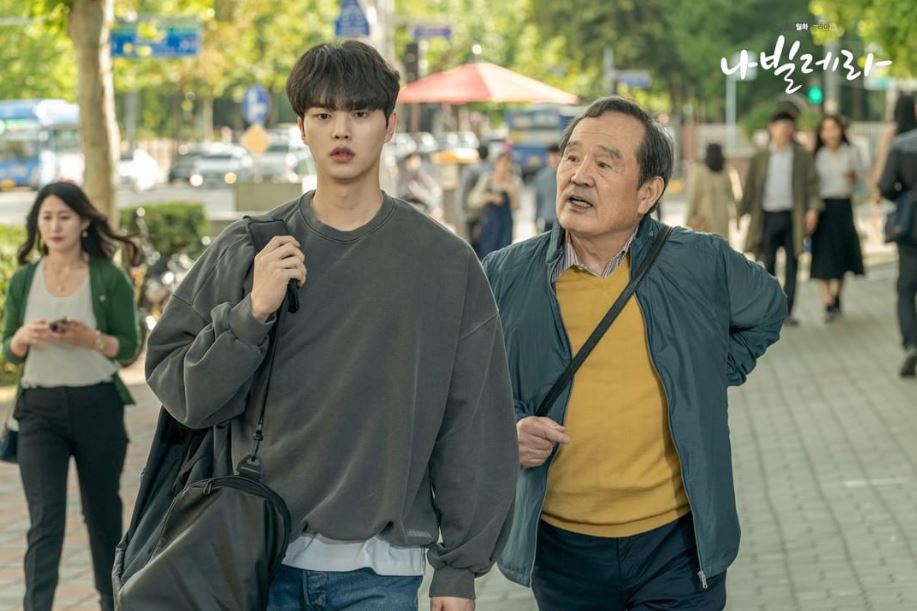 Navillera or Like A Butterfly is webtoon-based adaptation Kdrama. It has a special story line bringing men's ballet as the main theme. The story tells about 70-year-old man, Deok Chul (Park Inhwan), who wants to chase his dream as a ballerina. However, it is quite impossible due to his age. Even his wife and child show their objections toward his ambition. This doesn't make him stop pursuing his dream. One day, he decides to join a ballet course. He meets a young ballerina, Chae Rok (Song Kang). Compared to Deok Chul's strong willingness, Chae Rok feels hopeless with his dream as a ballerina.
2. Song Kang Plays as Ballerina in Navillera Kdrama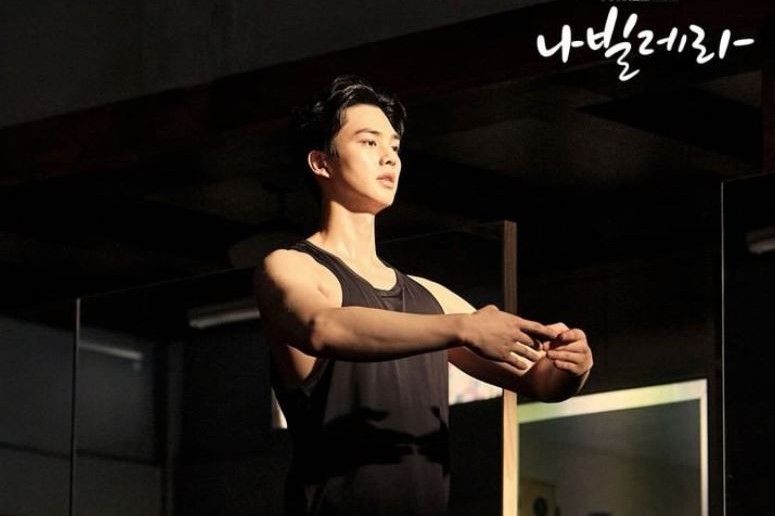 Song Kang always surprises us with his performance in every drama. We can see his hard work and effort to live up every character he plays. Surely, Navillera is his most-awaited Kdrama as he plays the distinguish character. Well, we will see him as a ballerina in this drama. This is relatively different from his previous characters. He will surprise us with his amazing transformation. Song Kang plays a role as Chae Rok, a 23-year-old young man. Once he wanted to be a football player when he was 6 years old since his father was a coach. However, he realized that he was not capable in it. Later he feels something different in himself after watching ballet show. He has been practiced ballet for 4 years and suddenly he feels hopeless.
3. Park Inhwan in Navillera Kdrama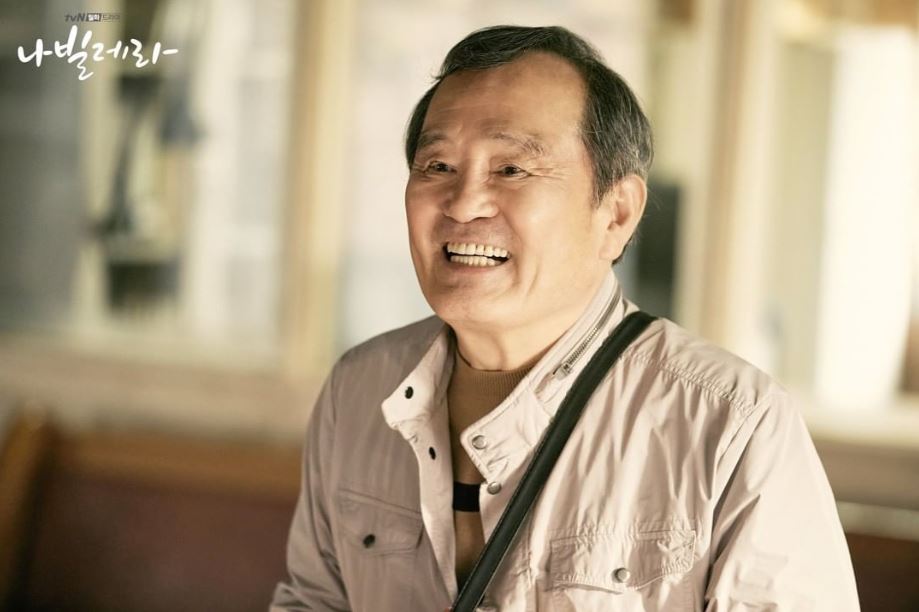 Deok Chul (Park Inhwan) brings the new color in the story line. We rarely expect a story showing 70-year-old man with his unique dream. Deok Chul is an old postman. In his retirement, he wants to pursue his dream as a ballerina. He is typically a spontaneous man with soft personality. He married to Hae Nam (Na Moon Hee) with 3 children. Of course, his wife and children disagree with him considering his age. However, he is committed to making his dream by joining a ballet course. Later he meets Chae Rok, a hopeless young ballerina. He is the one who changes Chae Rok's life.
4. Na Moonhee as Hae Nam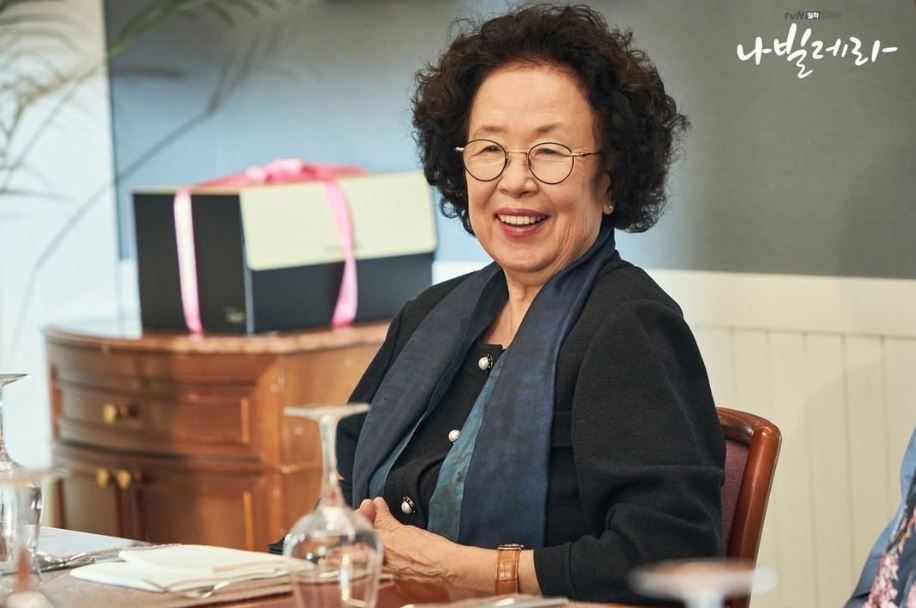 Similar to Park Inhwan, Na Moonhee is a senior actress in Korean drama industry. She has participated in various dramas like Dear My Friends, The Three Witches, and Rain or Shine. In Navillera Kdrama, Na Moonhee plays supporting role as Hae Nam. Hae Nam is Deok Chul's wife. Hae Nam is a caring mother for her children. She really wants to live in peace without overwhelming her children. However, her peaceful life suddenly changes after Deok Chul tells her his dream. Surely, Hae Nam gives her objection toward her husband dream. She thinks it is impossible for Deok Chul to be a ballerina in his retirement age.
5. Hong Seunghee as Eun Ho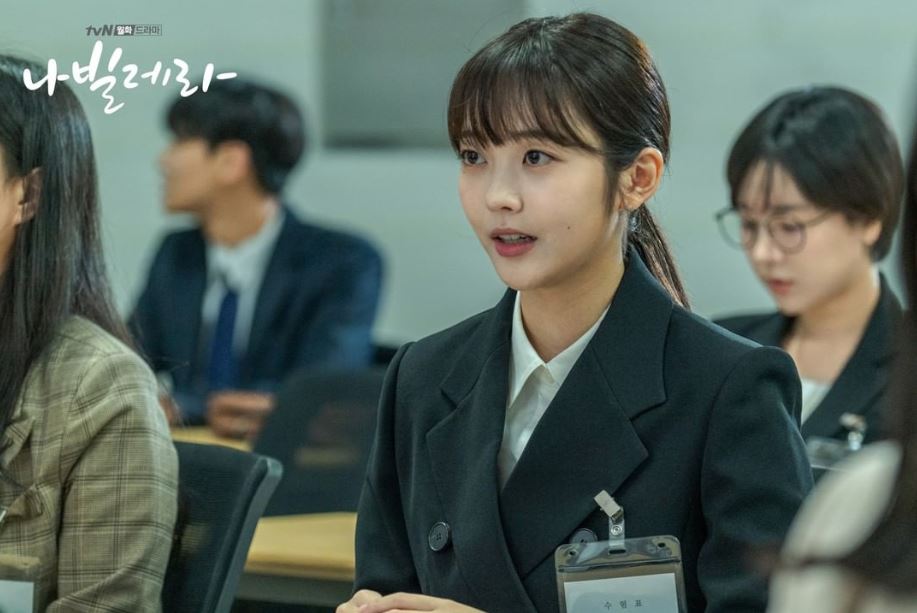 Other interesting character in Navillera kdrama is Eun Ho (Hong Seunghee). She is relatively new in drama industry. She starts her debut in 2018. We can see her performance in previous dramas like Psychopath Diary, Memorist, and King Maker: The Change of Destiny. Hong Seunghee plays as Eun Ho. Eun Ho is Deok Chul's granddaughter. She is a 23-year-old girl who lives based on her father's plans. However, her life changes after she meets Chae Rok. Eun Ho begins to find out her own dream. Moreover, she can determine her own definition of happiness.